DataFam Roundup: June 26 - 30, 2023
A weekly blog that brings together what's trending in the Tableau Community all in one post.
Welcome! Dig into this week's DataFam Roundup—a weekly blog that brings together community content all in one post. As always, we invite you to send us your content—and the DataFam content from your peers that have inspired you! Find the content submission form here.
Data Pride
#DataPride today, and every day. We're almost halfway through Pride Month, and there are still plenty of ways to celebrate our diverse community. Join us!  
Explore the Tableau Public Pride Viz Gallery which highlights visualizations that honor, recognize, and tell the stories and experiences of the LGBTQ+ community through data.
Watch the recording of our Data + Diversity event. We examined the intersection of data and human rights and celebrate our LGBTQ+ community. 
Participate in a Tableau Community challenge:
 Add your pronouns to your Tableau Public profile: Make your Tableau Public profile shine by adding your pronouns.
Community Highlight
To recognize new and consistent Tableau contributors—we're excited to have a section within the weekly DataFam Roundup called the Tableau Community Highlight. Find out how to get involved.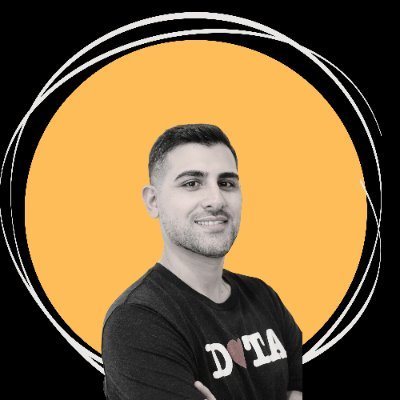 Mehras Abdoli, Data Scientist at Houston ISD
Texas, USA
Mehras Abdoli is a Data Scientist at the Houston Independent School District. He is a co-lead of #EduVizzers, a community project, and is active in the Austin, K-12, and Analytics Tableau User Groups. 
Apart from his involvement in Tableau User Groups, Mehras also stays active in the community by participating in community projects such as #PreppinData and #Back2VizBasics, of which he has completed almost every challenge this year. He recently stepped into a role as co-lead of #EduVizzers, a monthly project that links real education data with real people. He enjoys the close knit community and sense of fulfillment he gets from being involved in a project where he can make a meaningful impact. Mehras also feels that working with education datasets significantly enhances his data skills through exposure to various types of analysis. 
Mehras joined Twitter to follow along with the DataFam and had no intention of creating his own content but found that people around him were interested in what he had to say. He now generates content based on things he learned while studying for the Tableau Certification Exams and interesting findings from projects he works on. 
As a Tableau user for only a year, Mehras has already published 140 vizzes on Tableau Public. He draws inspiration from the DataFam on Twitter and other content on Tableau Public. 
Connect with Mehras on Linkedin, Twitter, and Tableau Public. 
DataFam content 
Sean Miller: How to Use Parameter Actions to Compare Two Points for Analysis
Dive into content created by the Tableau Community: 
Team Tableau
Upcoming events and community participation
Vizzes
Ben Norland: A Sky Full Of Stars
See the latest Viz of the Day, trending vizzes, featured authors, and more on Tableau Public.
Check out some inspirational vizzes created by the community:
Community Projects
Back 2 Viz Basics 
A bi-weekly project helping those who are newer in the community and just starting out with Tableau. Not limited just to newbies!
Web: Back 2 Viz Basics
Twitter: #B2VB
Week 12: Design KPIs
Workout Wednesday
Build your skills with a weekly challenge to re-create an interactive data visualization. 
Web: Workout Wednesday
Twitter: #WOW2022
Week 26: Antarctic Ice Extent
Makeover Monday
A weekly social data project. 
Web: Makeover Monday
Twitter: #MakeoverMonday
Week 26: Pressure to Drink in the UK
Preppin' Data
A weekly challenge to help you learn to prepare data and use Tableau Prep. 
Web: Preppin' Data
Twitter: #PreppinData
Week 26: Prep School 2023 Admissions - Part 2
DataFam Con 
A monthly challenge covering pop culture and fandoms. 
Web: DataFam Con
Twitter: #DataFamCon
April 2023: Kids Month!
EduVizzers 
A monthly project connecting real education data with real people.
Web: Eduvizzers
June 2023: OECD Programme for International Student Assessment
Games Night Viz 
A monthly project focusing on using data from your favorite games.
Web: Games Nights Viz
Twitter: #GamesNightViz
Level 6: The Final Boss
Iron Quest
Practice data sourcing, preparation, and visualization skills in a themed monthly challenge. 
Web: Iron Quest
Twitter: #IronQuest
Advanced Chart Types
Storytelling with Data
Practice data visualization and storytelling skills by participating in monthly challenges and exercises. 
Web: Storytelling with Data
Twitter: #SWDChallenge
June 2023: fun with fonts
Project Health Viz
Uncover new stories by visualizing healthcare data sets provided each month. 
Web: Project Health Viz
Twitter: #ProjectHealthViz
June 2023: Funding for Research for Various Conditions and Diseases 
An initiative centered around diversity, equity & awareness by visualizing provided datasets each month. 
Web: Diversity in Data
Twitter: #DiversityinData
May 2023: Mental Health Awareness Month and LGBTQ+ Representation in film
Sports Viz Sunday
Create and share data visualizations using rich, sports-themed data sets in a monthly challenge. 
Web: Sports Viz Sunday
Twitter: #SportsVizSunday
January 2023: Is it a Sport or a Game?
Volunteer to design data visualizations that help nonprofits harness the power of data for social change.
Web: Viz for Social Good
Twitter: #VizforSocialGood
June 9 - July 18, 2023: Gord Downie & Chanie Wenjack Fund
Create business dashboards using provided data sets for various industries and departments.
Web: Real World Fake Data
Twitter: #RWFD
Session 5: Diversity Score Card
Data Plus Music 
A monthly project visualizing the data behind the music we love!
Web: Data Plus Music
Twitter: #DataPlusMusic
Subscribe to our blog
Get the latest Tableau updates in your inbox.