Explore data, deliver insights, and take action with
Tableau AI

.

Accelerate decision-making and eliminate repetitive tasks with Tableau Pulse and Einstein Copilot. Intelligent analytics at scale.

Watch Demo Try Tableau for Free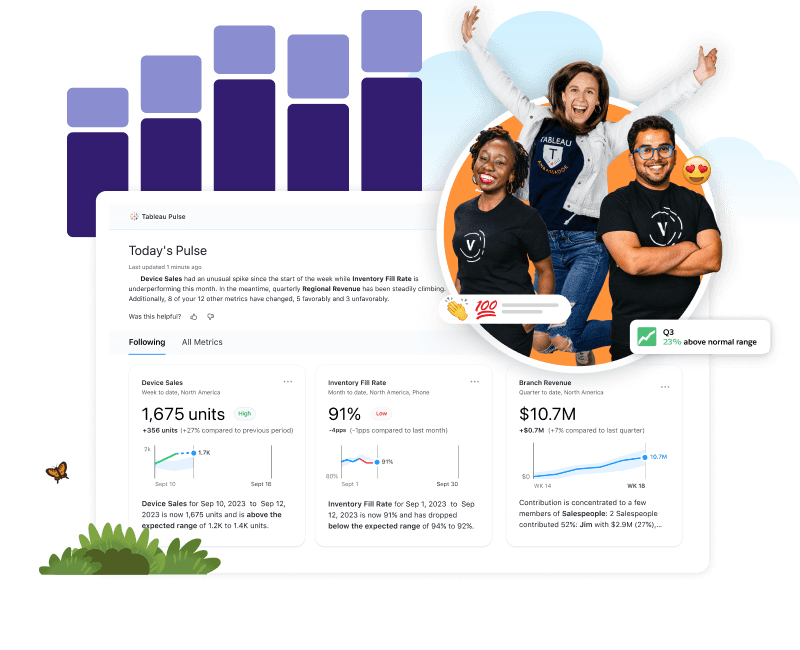 See Tableau AI in action
Did you miss us at Dreamforce? Tableau leaders, product experts, customers, and community members took the stage to talk about data in the AI revolution. Get caught up on the latest AI-powered innovations making it easier for everyone to consume, explore, and act on their data.
Watch the keynote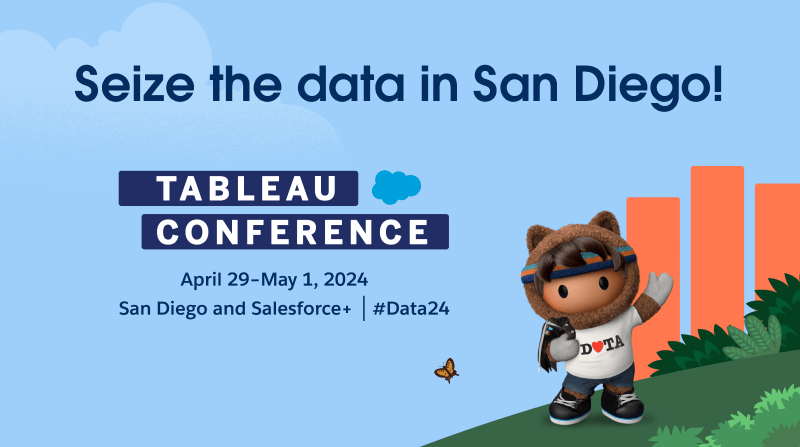 DataFam: Save the date for Tableau Conference!
Be the first to know about all things Tableau Conference 2024! Sign up today for exclusive updates—and save the date for #Data24: April 29–May 1, 2024. Join us in San Diego and on Salesforce+.
BE THE FIRST TO KNOW
Analytics for everyone
With any data, from anywhere.
For Analysts
For IT