Tableau for Departments
Marketing Analytics
Turn marketing data into actionable insights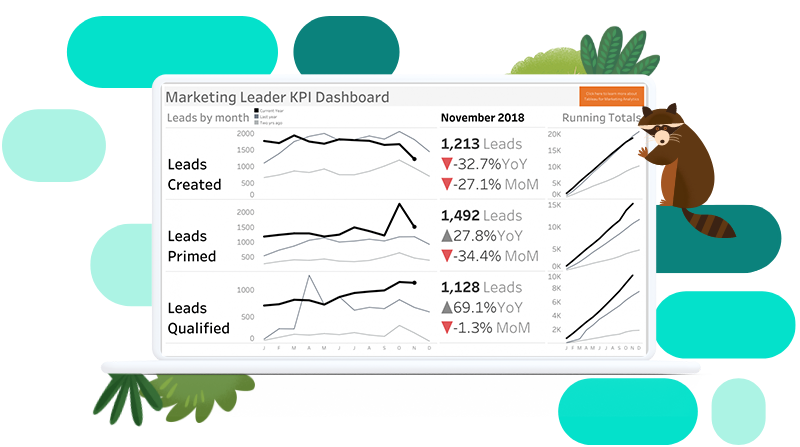 Marketing Dashboards: The Do's and Don'ts
Learn four best practices for creating effective marketing dashboards that help you work more efficiently, boost productivity, and drive success now.
Read the Whitepaper
Boost efficiency using marketing analytics
Speed time to insights by 29% and drive smarter, faster decisions.
Customer Success with Tableau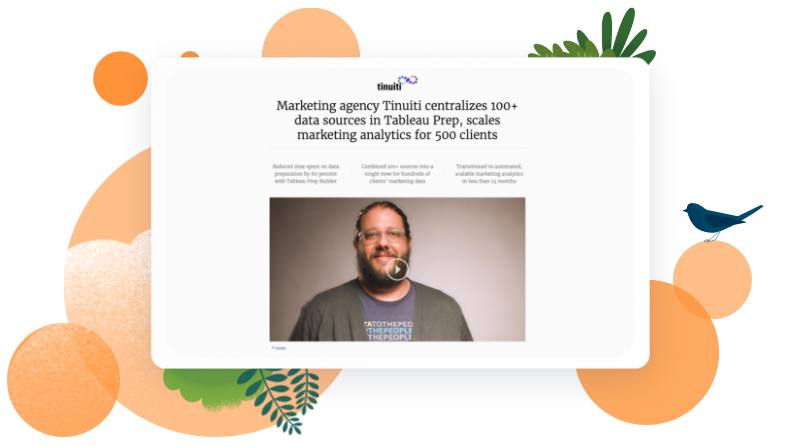 Customer Story: Tinuiti
Marketing agency, Tinuiti, combined data from more than 100 sources in Tableau Prep and scaled marketing analytics for its 500 clients. Now, the agency spends 60 percent less time preparing data, and staff and clients can quickly use dynamic dashboards to explore the data on their own. The result? The team at Tinuiti can deliver more value and focus on the interesting stories behind the data.
Read the story
As marketers, we have so much data we need to act upon and Tableau gives us the ability to connect to many different data sources in the marketing ecosystem.
Plug-and-play analytics
Jumpstart your analysis and realize business value faster with Tableau Accelerators: free turnkey dashboards that work with your existing data.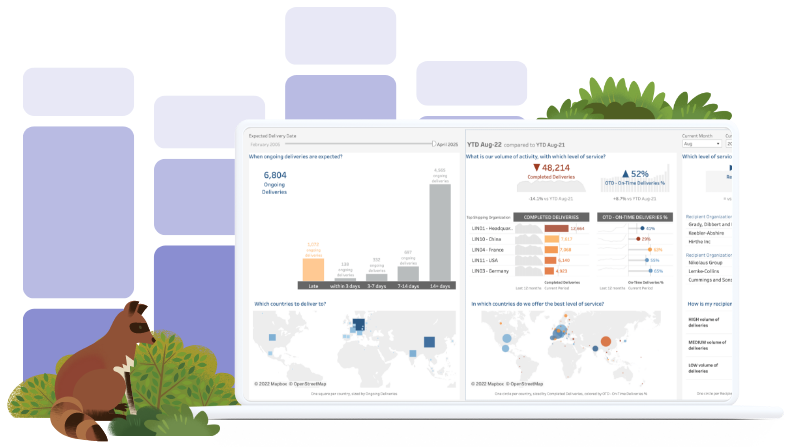 Seeing is believing
Uncover insights faster for hundreds of use cases across industries, departments, and enterprise applications. These ready-to-use dashboards boost your productivity by tapping into the deep, functional, and industry expertise of the entire Tableau ecosystem–letting you harness the full power of your data.
Watch demo
Salesforce and Tableau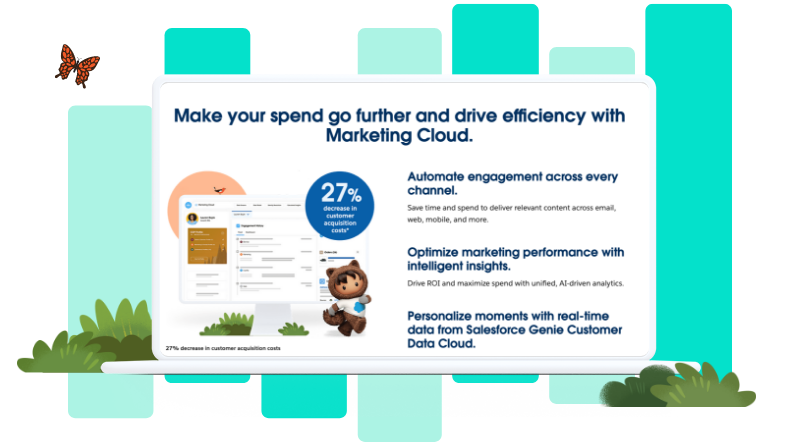 Marketing Cloud
Win customers. Engage more efficiently. Build life-long trusted relationships. All with data-first digital marketing.
Learn more