Tableau for Departments
Sales Analytics
Build a smarter sales strategy with data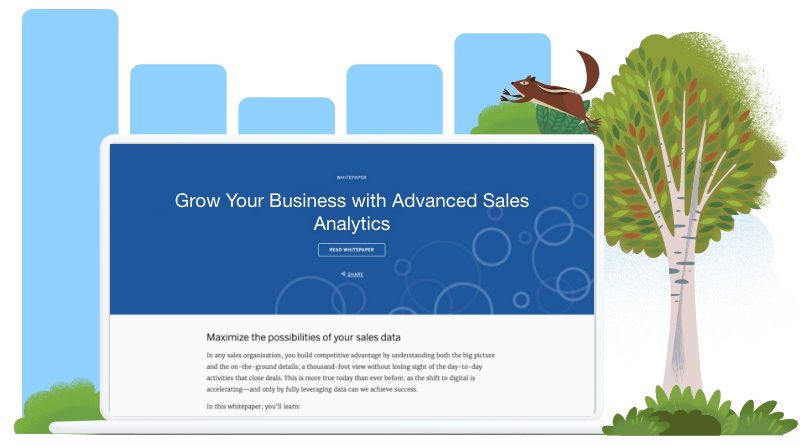 Grow Your Business with Advanced Sales Analytics
Your sales organization is more competitive when you can keep sight of both the big picture and the day-to-day activities that close deals. That's not easy when you're trying to do more with less. You need a powerful business analytics platform that brings together all your data. One that gives employees access to insights that help them make smarter, faster business decisions. Read this whitepaper and see how companies like LinkedIn and MillerCoors use Tableau to drive success now.
Read the Whitepaper
Boost efficiency using sales analytics
Combat the growing sophistication and complexity of fraud schemes using powerful, intuitive analytics that detect fraudulent activity 58% faster to limit your losses.
Customer Success with Tableau
Customer story: Sysco LABS
Sysco LABS leverages customer behavior insights to help field reps transition customers to self-service.
Read the story
The sales-facing dashboard helped us promote the self-service model. We could see by account or geographic area where our e-commerce platform was being used, which customers were engaging with it, and where they needed help from the reps.
Plug-and-play analytics
Jumpstart your analysis and realize business value faster with Tableau Accelerators: free turnkey dashboards that work with your existing data.
Seeing is believing
Uncover insights faster for hundreds of use cases across industries, departments, and enterprise applications. These ready-to-use dashboards boost your productivity by tapping into the deep, functional, and industry expertise of the entire Tableau ecosystem–letting you harness the full power of your data.
Watch demo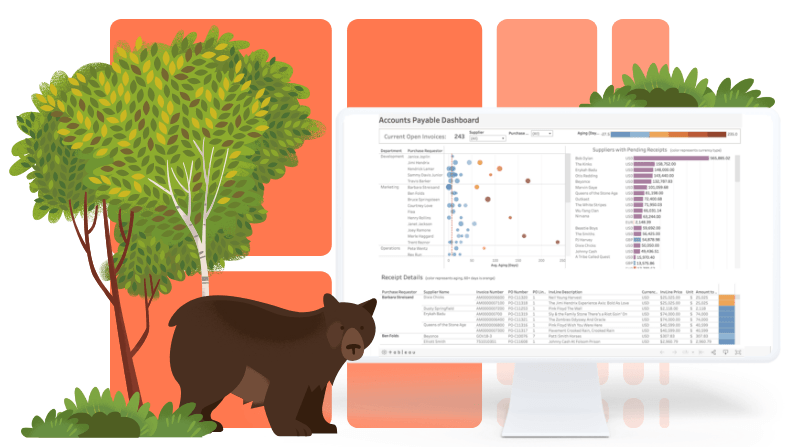 Sales Cloud
Power up your sales org with automation, data, and intelligence with AI solutions from Salesforce Sales Cloud.
Learn more