Deliver data-driven customer analytics for improved targeting

Customer needs are constantly changing and to remain relevant you need to understand and anticipate those changes.
Truly understanding your customers is an unending process. It's vital to keep up with their changing needs. Real-time analysis of your customer data provides more than an overview, it provides valuable micro-segmentation. This gives you the ability to target their needs precisely and perfect your customer experience interactions.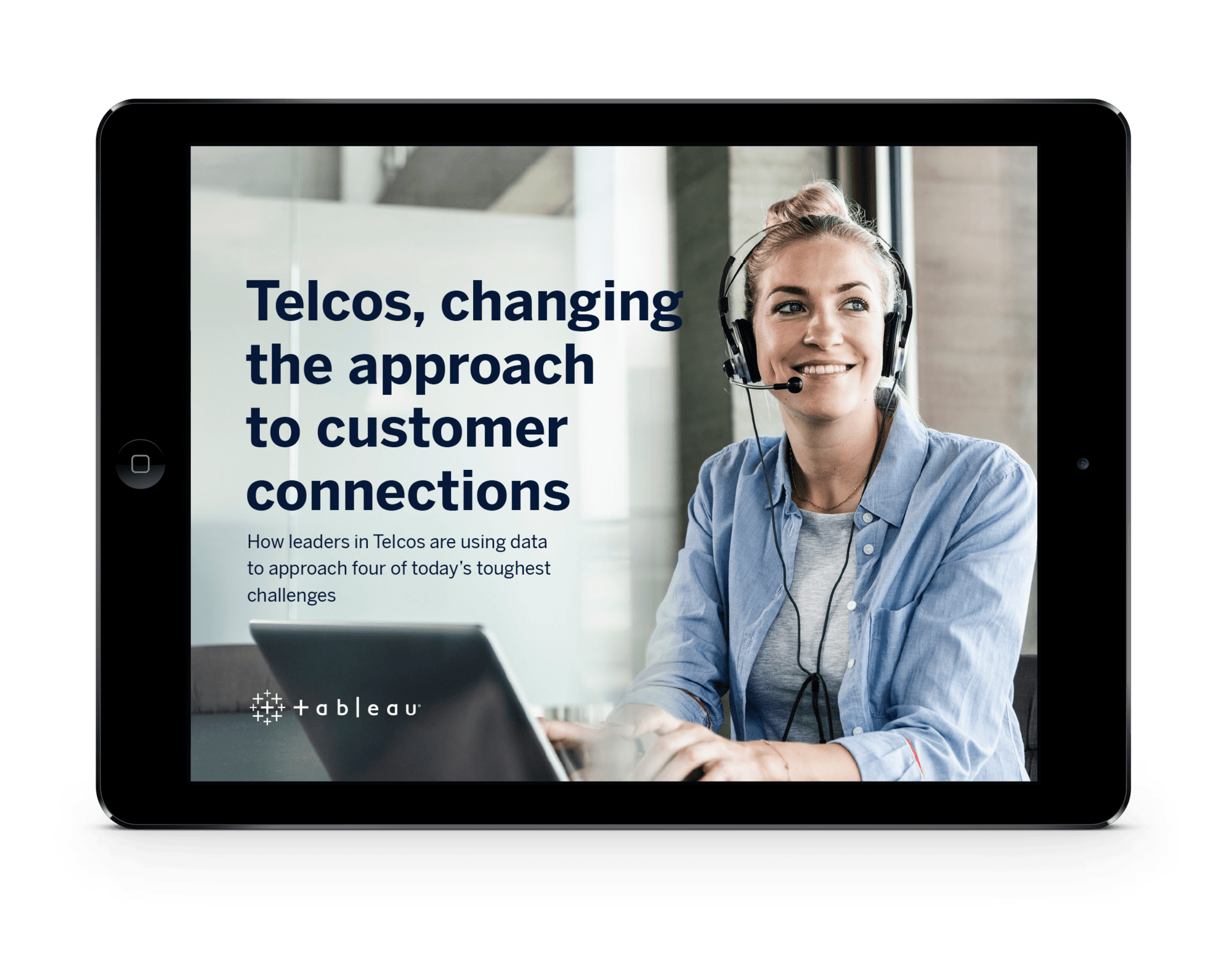 Telcos, changing the approach to customer connections
Download our ebook to discover how telcos are using Tableau to solve the four key issues in their organisation.
Read now