Tableau Offers Data Skills Programs to Help Close Gap
Tableau has created a wide range of educational offerings to help people gain valuable data skills.
In November 2021, Tableau announced an initiative to train 10 million people over the next five years. Our pledge to champion data skills on such a large scale goes to the very heart of our mission: to help people see and understand data. 
Drawing inspiration from Salesforce's Pledge 1% initiative, Tableau's #PledgeForData creates a global movement of organizations and individuals who commit time and resources to accelerating data skills education.
Fast forward to May 2022. More than a quarter of a million people have already learned in-demand data skills from Tableau's data education programs. And that's just the beginning. Tackling the global skills gap will require people, companies, educators, governments and communities coming together. This is why we are inviting partners across our ecosystem to join our new Pledge for Data.
We're proud to share that Snowflake, Pathstream and Coursera are among the first organizations to pledge their time and resources to closing the data skills gap.
Data skills are foundational in a digital world
The new pledge comes as the role data skills play in driving business outcomes becomes increasingly clear. In March, Tableau published a commissioned Forrester Consulting research study based on surveys of more than 2,000 executives, decision-makers and individual contributors in 10 countries. The study, 'Building Data Literacy: The Key To Better Decisions, Greater Productivity And Data-Driven Organizations', found that despite increasing demand for data skills, inadequate training and investments have left business leaders with a false sense of security.
The digital skills crisis deepens when exploring the disconnect between senior leaders and their workforce. Salesforce's 2022 Global Digital Skills Index found that 73 percent of workers do not feel prepared to operate in a digital-first world, but only 28 percent are actively involved in digital skills learning and training.
Making data a language that everyone speaks
To bring data to the people, we've created a wide range of relevant, easily accessible educational opportunities for learners to choose from—no matter where one is in their data journey.
Build Your Data Literacy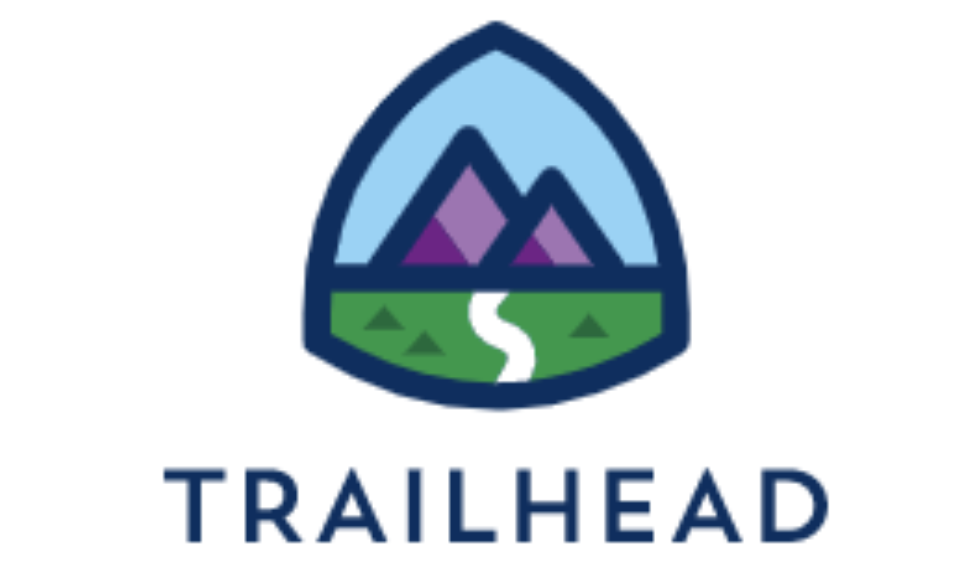 This course is offered on Trailhead, Salesforce's free online learning platform. It's the most popular data skills offering on the platform to date. Over three million people have found Trailhead learning to be a convenient way to gain valuable skills. Explore the Build Your Data Literacy trail and find out how to communicate more effectively with data.
Business Analyst Professional Certificate

Tableau and Coursera are working together to create a career-ready business analyst certificate. This will extend flexible, affordable data skills training to more than 102 million global learners who turn to Coursera to build new skills. The 6 month Business Analyst Professional Certificate will launch fall of 2023 on Coursera.
Data Literacy for All
Data Literacy for All is a free e-learning series that's available in five new markets. Tableau designed Data Literacy for All to help people develop a foundational data skillset, whether they're new to data, want to accelerate their career or are seeking a new career path. Learners around the world can now access foundational data skills training in French, German, Japanese, Chinese and Spanish.
Tableau Academic Programs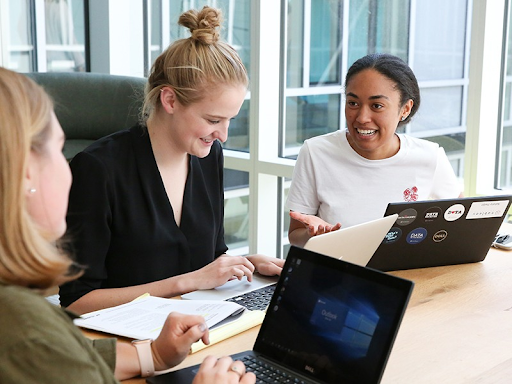 Tableau Academic Programs, launched in 2011, enable students and teachers around the world by providing access to free software and learning resources.To date, more than two million people have been empowered with data skills through Tableau for Teaching, Tableau for Students, and Data Kids. We will continue developing resources to support teaching and learning data skills in the classroom.
Today's technological ubiquity presents incredible economic opportunities for people and businesses alike. While the digital skills gap is widely discussed, few people are looking at the role training can play in closing this gap. It can be difficult to know where to start but removing barriers to learning is a positive step forward. We're proud to join the Data Pledge and hope others choose to commit to helping people learn in-demand skills that help them grow a rewarding career.
It's time to make a #PledgeForData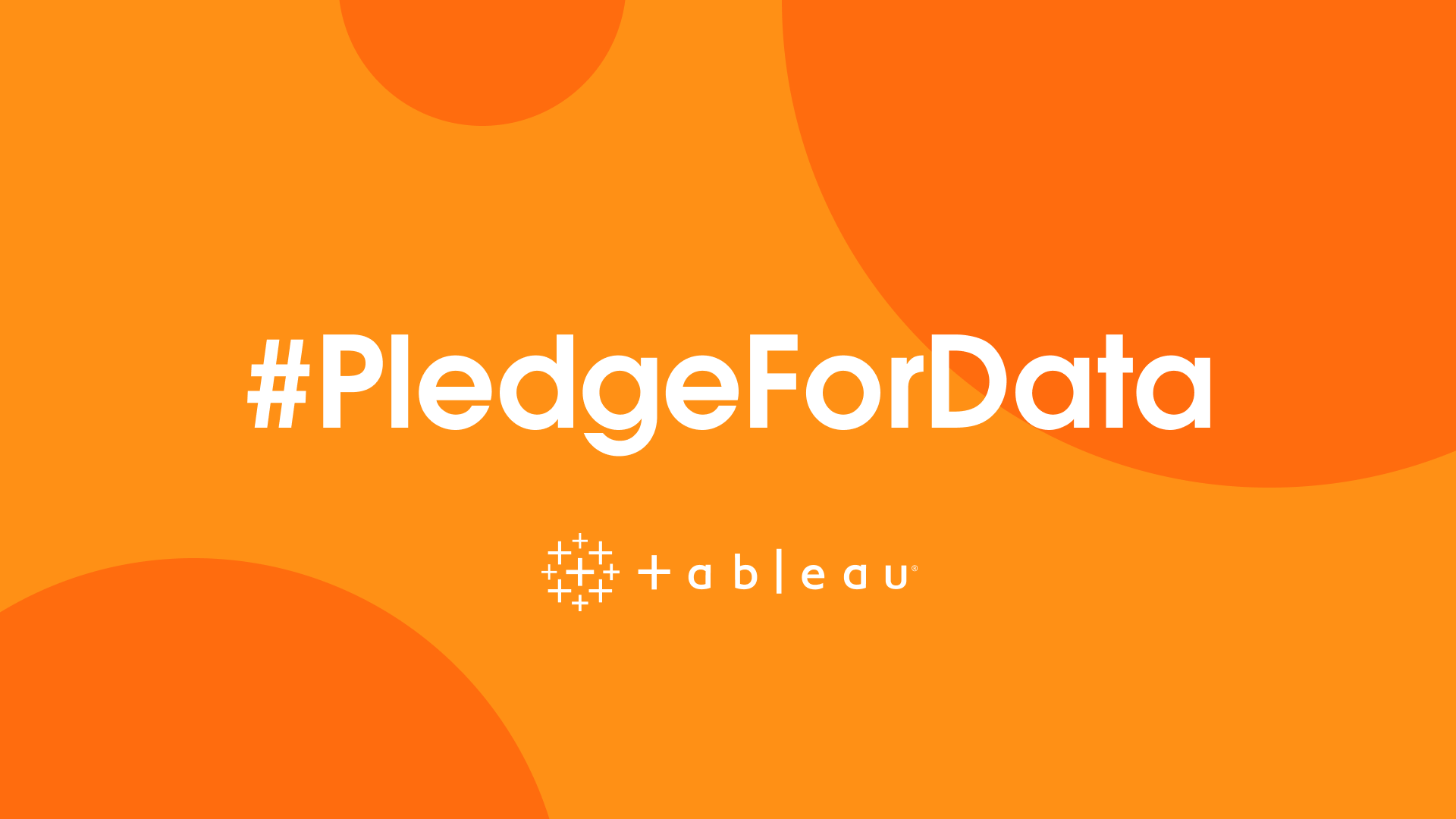 For all of us—whether we're managing supply chains or steering strategy for the C-suite—success demands that we lead with a data-first mindset that favors insight over intuition, and collaborative data exploration over siloed decision making. And data-enabled innovations, including artificial intelligence and machine learning, are now mainstream technologies that are essential to the operation of many enterprises. 
It's clear that to fully realize the promise of our data-driven world, we need to seize the moment and build organizations where everyone is a data person. Learn more about Tableau's pledge and join the movement by making a  #PledgeForData.
Subscribe to our blog
Get the latest Tableau updates in your inbox.