Introducing a profile page as sleek as a Tableau Public viz
Inspired by the beautiful, rich and interactive visualizations that our #datafam creates and shares everyday on Tableau Public, we decided to enhance the Tableau Public profile page with a streamlined design, a mobile-friendly experience, as well as the ability to "favorite" visualizations directly from an author's profile. Ultimately, these improvements are aimed to enable you to easily share data-driven stories, showcase work, and engage with your followers.
The new enhancements include the ability to:
Showcase data visualization portfolios with an intuitive profile page design
The profile page now includes an updated and modernized interface with new styling of the profile text and a logical navigation of social icons that make it easier for others to follow your work. An improved visual treatment helps to better distinguish the vizzes you want hidden so you can easily control which vizzes you want to feature and which ones you want to conceal. The result? A profile page that will entice more viewers to follow your work and one that you feel confident to share professionally.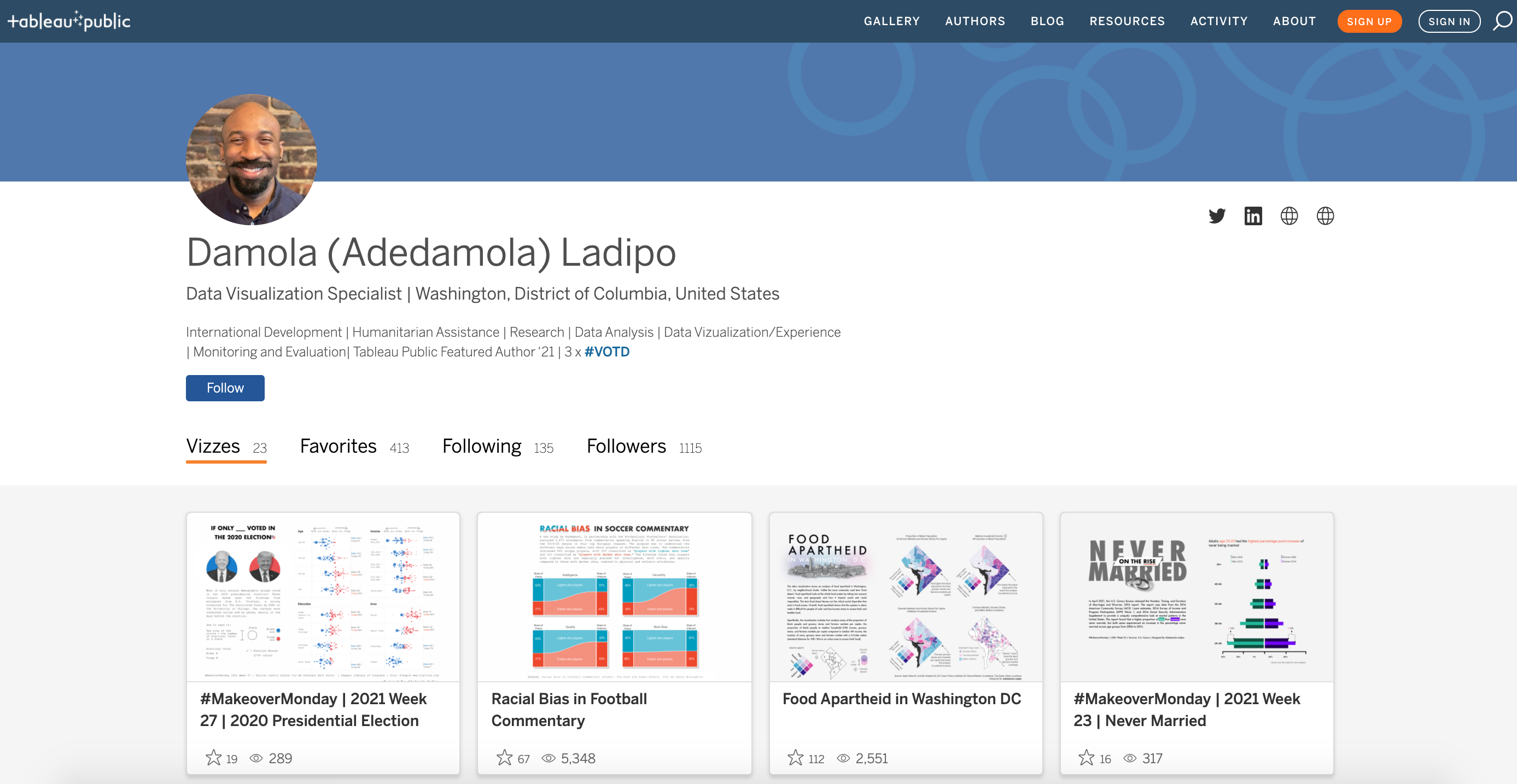 "Favorite" inspirational data visualizations directly from an author's profile
So many vizzes on Tableau Public tell incredible data-driven stories. Now, it's easier than ever for people to find and select the stories they want to follow. On the profile page, vizzes are now displayed with intuitive "viz cards" which allow other users to "favorite" a viz by clicking the star icon directly on the card. By enabling vizzes to be easily favorited directly from a profile, it's simpler to browse author profiles and save inspirational data visualizations and dashboards without interrupting the exploration experience—all while authors aggregate a more comprehensive portfolio of favorited vizzes.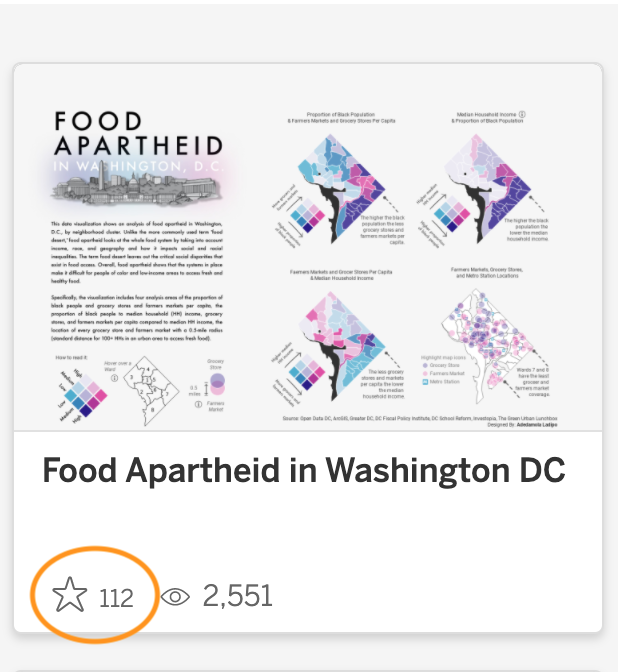 Enjoy a more responsive and accessible mobile experience
Tableau Public is for everyone who wants to see and understand their data better. Everyone. Not just those on desktop devices! The new profile page enhancements were designed to enable a responsive and accessible experience that is mobile-friendly and gives you the ability to continuously scroll through pages with embedded URLs now visible on hover in a tooltip.
View the new-and-improved profile pages, or customize your own, by signing in to Tableau Public. If you don't have a Tableau Public profile, create one for free. Stay tuned for more improvements!
Subscribe to our blog
Get the latest Tableau updates in your inbox.