This blog post is part of our Sports Month series. Fiona Gillanders is an analyst on Accenture's RBS 6 Nations Rugby Championship team.
I am a big rugby fan and this year I have been lucky enough to get to work on the analytics for an international rugby tournament – the RBS Six Nations Championship - as part of Accenture (the Official Technology Partner) analyst team.
As a coach you follow the ball a lot and by necessity you are not looking at your team and the opposition. The detail and information from technology is absolutely vital

Nick Mallet, former South Africa rugby union player and coach
With more than 120 million viewers, in addition to the broadcasts in over 180 other countries worldwide it's an extremely popular event. And each match, my team uses the 400,000 plus rows of data we receive each game to see what the fans cannot. And that's just the post-match data. During the match we receive live data to so that we can do real-time analytics too. Talk about drowning in data!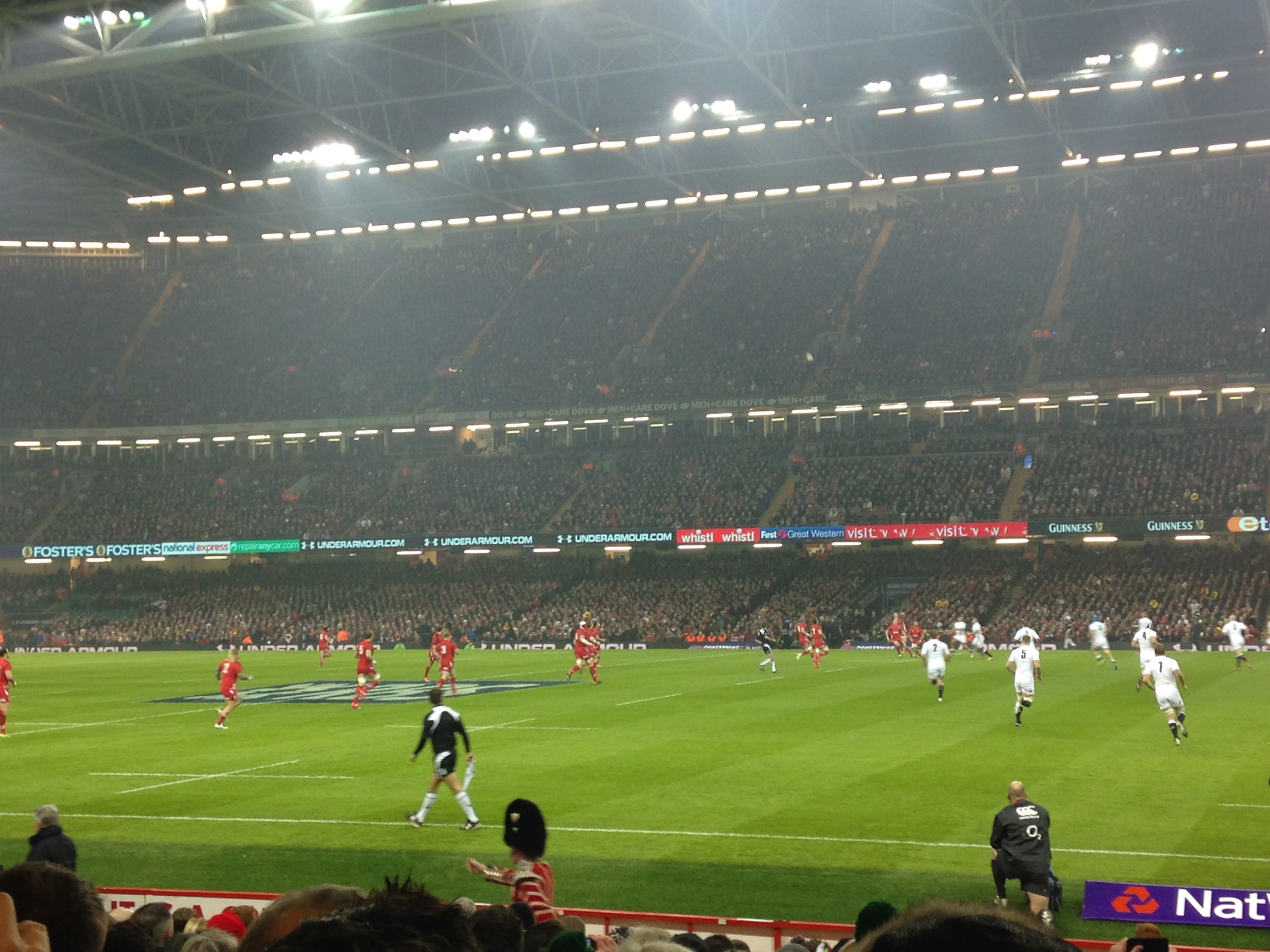 Working with this amount of data is both a blessing and a curse. On the one hand, you're the first to see what others don't. When someone wants to know who the best ball carrier is, why a team is winning the championship or how they're performing in the ruck, you're there with the answer.
On the other, no one wants to talk to you about rugby anymore. When you reel off the stats of their favourite player to prove they are not, in fact, the best player of the championship it tends to upset people!
We have various different 'products' for our Six Nations coverage that needed analytics and data visualisation including
the statistics, insights and visualisations on twitter @AccentureRugby
supporting The Guardian's award winning rugby coverage of the 6 Nations Championship
As you can image we need a lot of different tools for all these different use cases. We need to use different tools to produce visual insights in many different formats (think images for twitter to large print images for newspaper).
This year, we have been on the ball. With Tableau in the pack, our team has been able to tackle the vast amounts of data, recycling the facts faster than ever before, presenting them to rugby fans across the park and kicking off conversations on social media.
So after 'Super Saturday' (21 March 2015 when the last three matched in the Championship were played), we could quickly go from asking 'what were the three biggest moments that decided the Championship?'
... to a visualising the data and identifying the key moments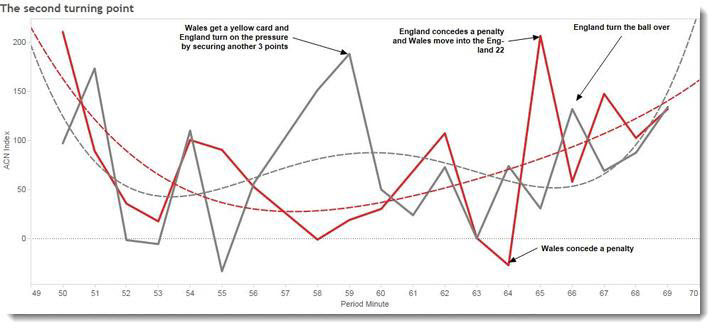 …to producing a branded image that can be tweeted, shared and discussed by fans.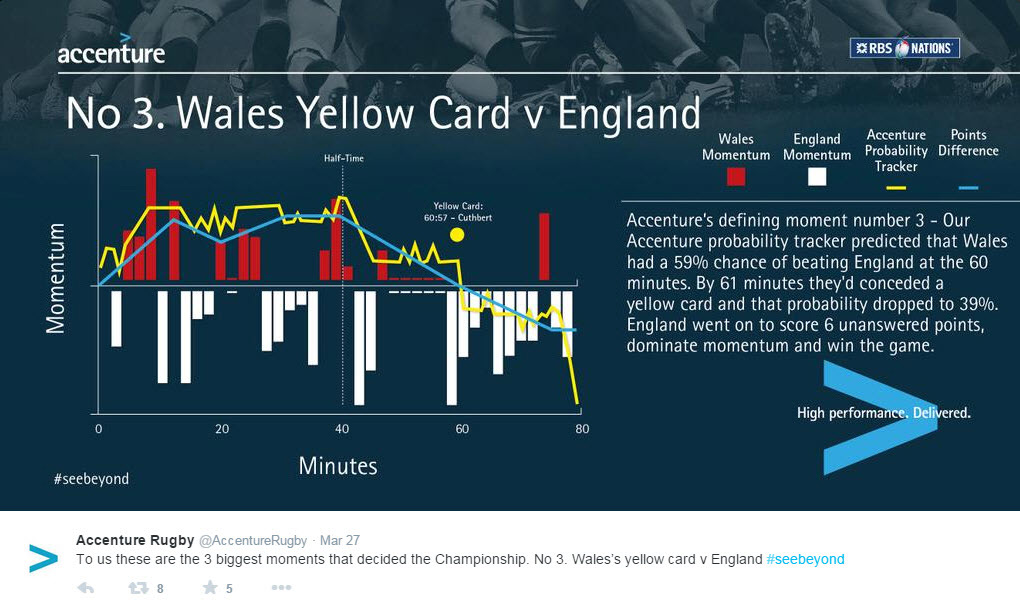 This kind of flexibility and speed has let us dig into the data in and #seebeyond to find insights.
Header image reproduced with permission of Accenture
Subscribe to our blog
Get the latest Tableau updates in your inbox.