TC21 Focus: Data Leader
How are your peers building a data culture and scaling Tableau across their organizations? Dive into success stories from Data Leaders who have transformed their companies into data-driven organizations.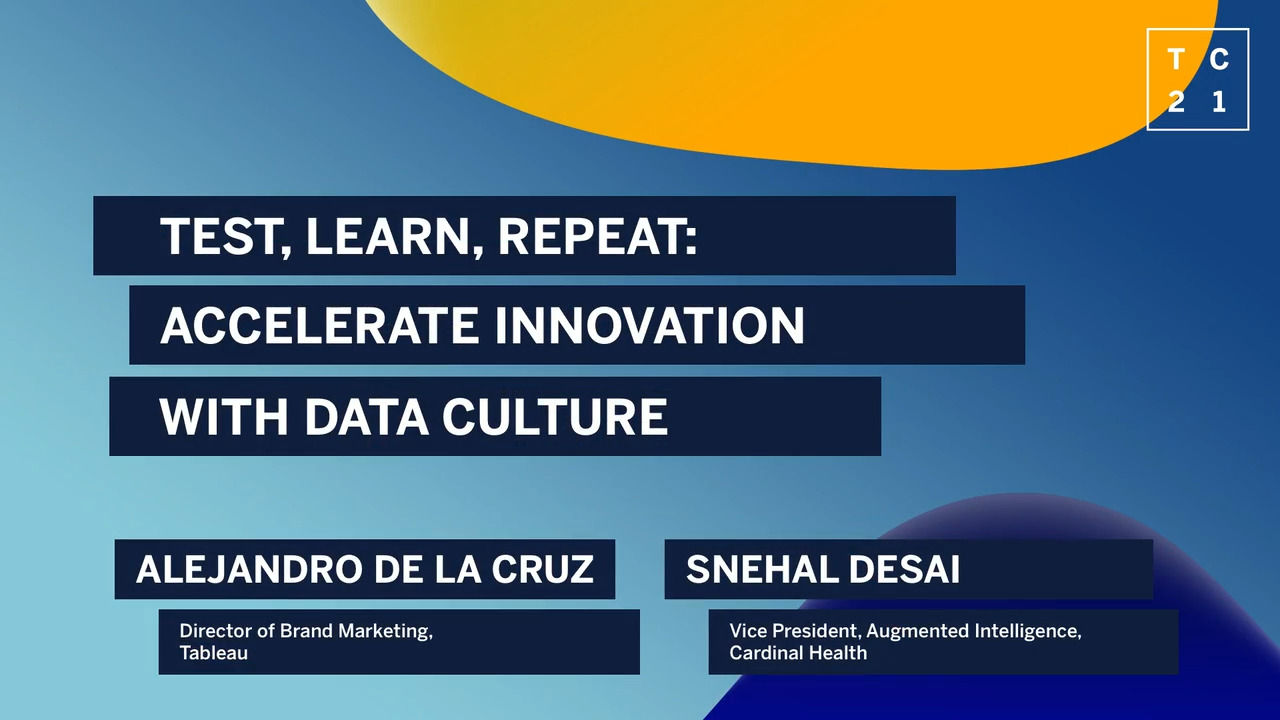 Test, Learn, Repeat: Accelerate Innovation with Data Culture
Alejandro De La Cruz
Snehal Desai
Rome wasn't built in a day. But building resilient organizations with a practice of testing and learning can be accelerated with a beginner's mindset, data culture, and leaders who enable innovation and experimentation. Learn how Cardinal Health built innovation into the fabric of its data strategy.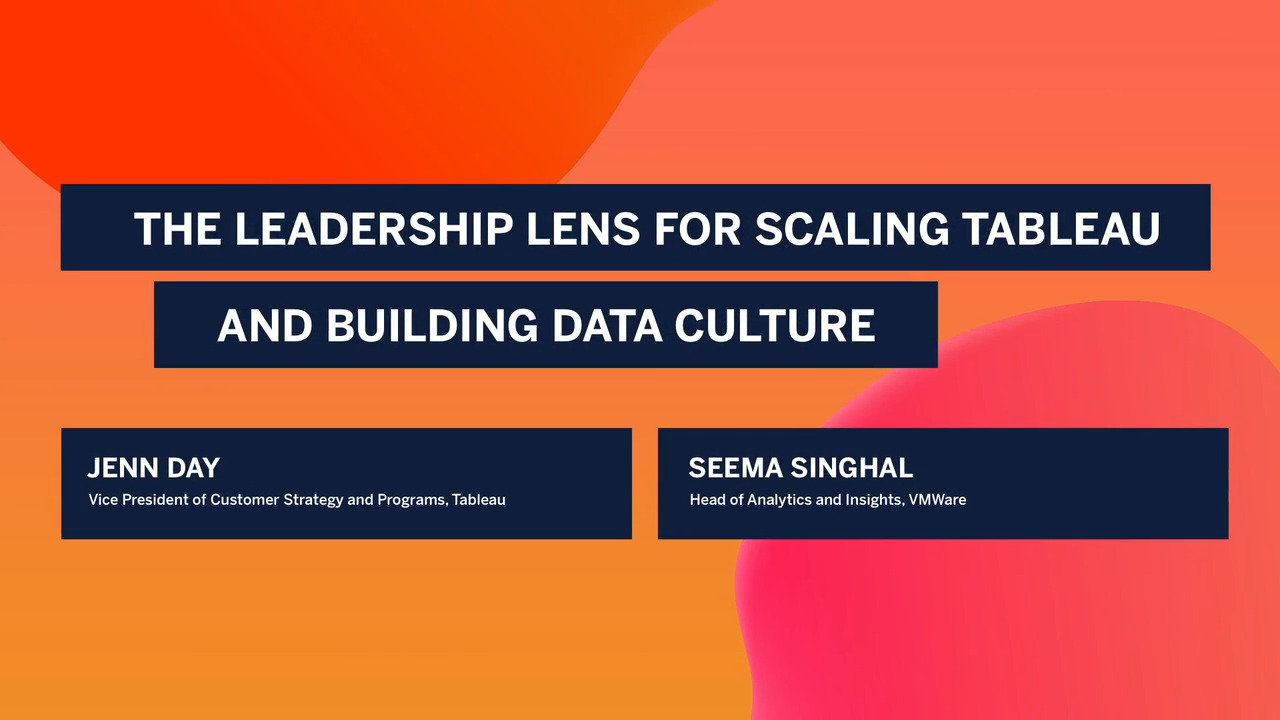 The Leadership Lens for Scaling Tableau and Building Data Culture
The most successful data cultures have support from leadership. Learn how VMware took a collaborative approach to scaling self-service analytics with Tableau, bringing together leaders from a variety of functions to help everyone in the organization succeed with data.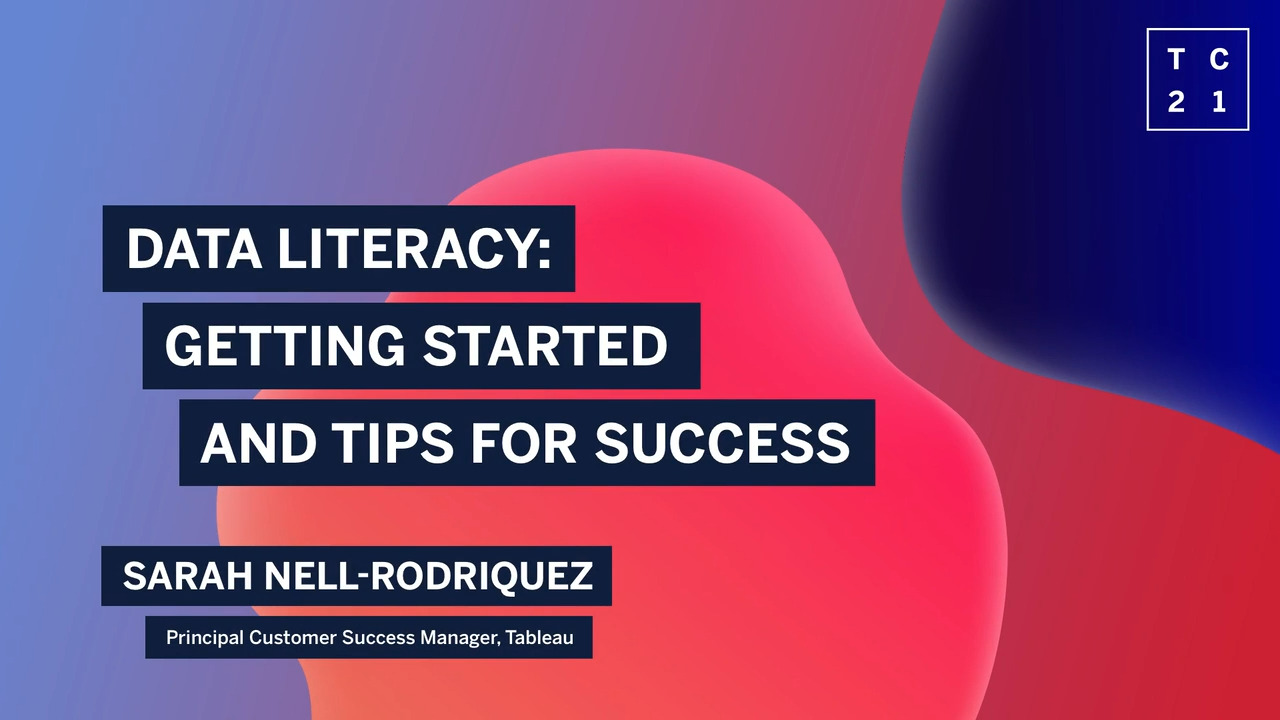 Data Literacy: Getting Started and Tips for Success
Joanna Aksiuto
Sarah Nell Rodriguez
Brian Kennedy
Peter Broer
Data Literacy is a hot topic—and for a good reason. Data Literacy is one of the biggest barriers to scaling analytics in an organization. Hear from Tableau customers on the future of data literacy and how organizations can upskill and prepare their workforce for a new era of data.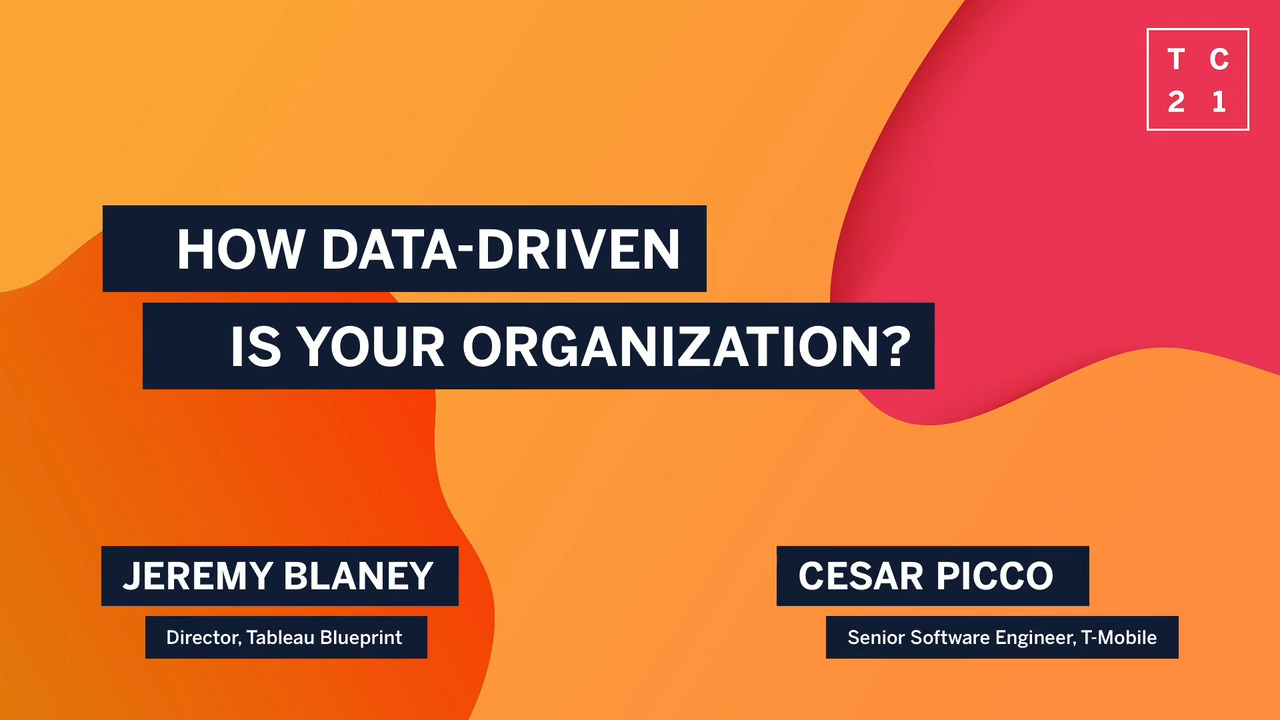 How Data-Driven is Your Organization?
Jeremy Blaney
Cesar Picco
The Tableau Blueprint Assessment is designed with data culture and analytics best practices in mind to help you navigate your journey and become more data-driven. Learn how to use this assessment as a guide to mature your data culture and expand analytics adoption.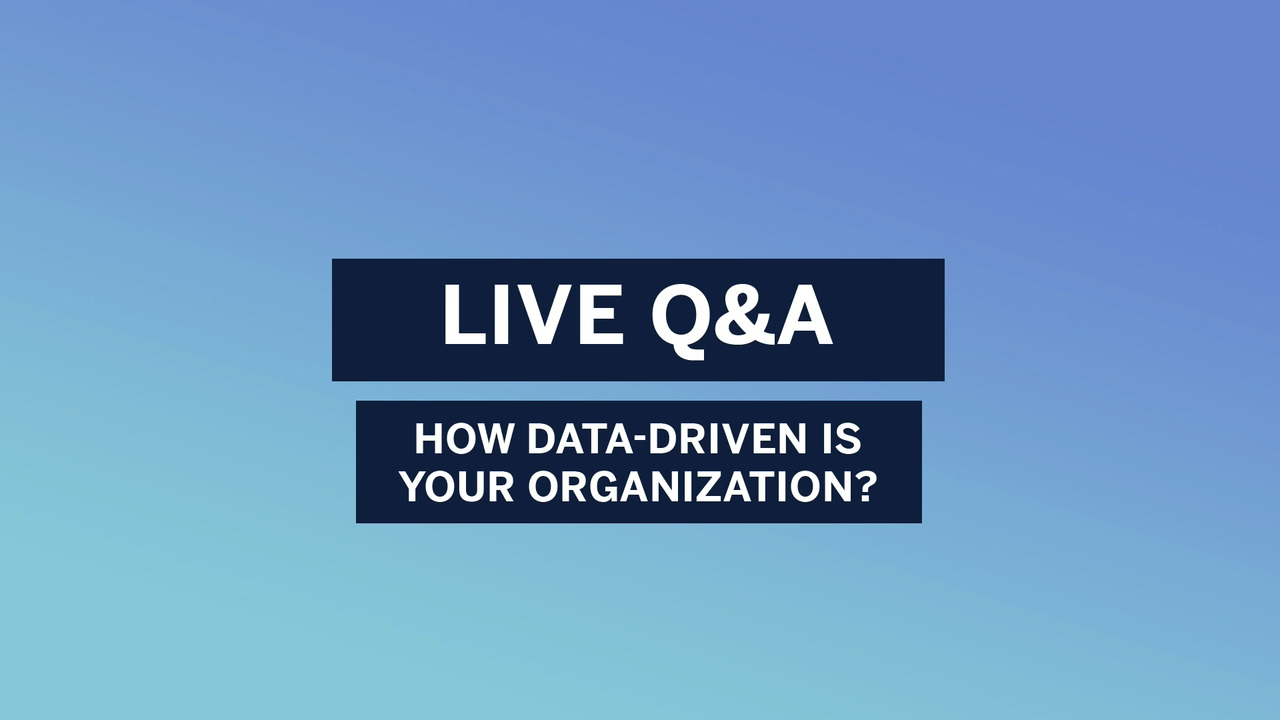 Live Q&A: How Data-Driven is Your Organization?
Jeremy Blaney
Frannie Makabenta
Would you like more from the How Data-Driven is Your Organization What's New and Next session? Join us in this Live Q&A session with subject matter experts on hand to answer your questions and go deeper into the session topics.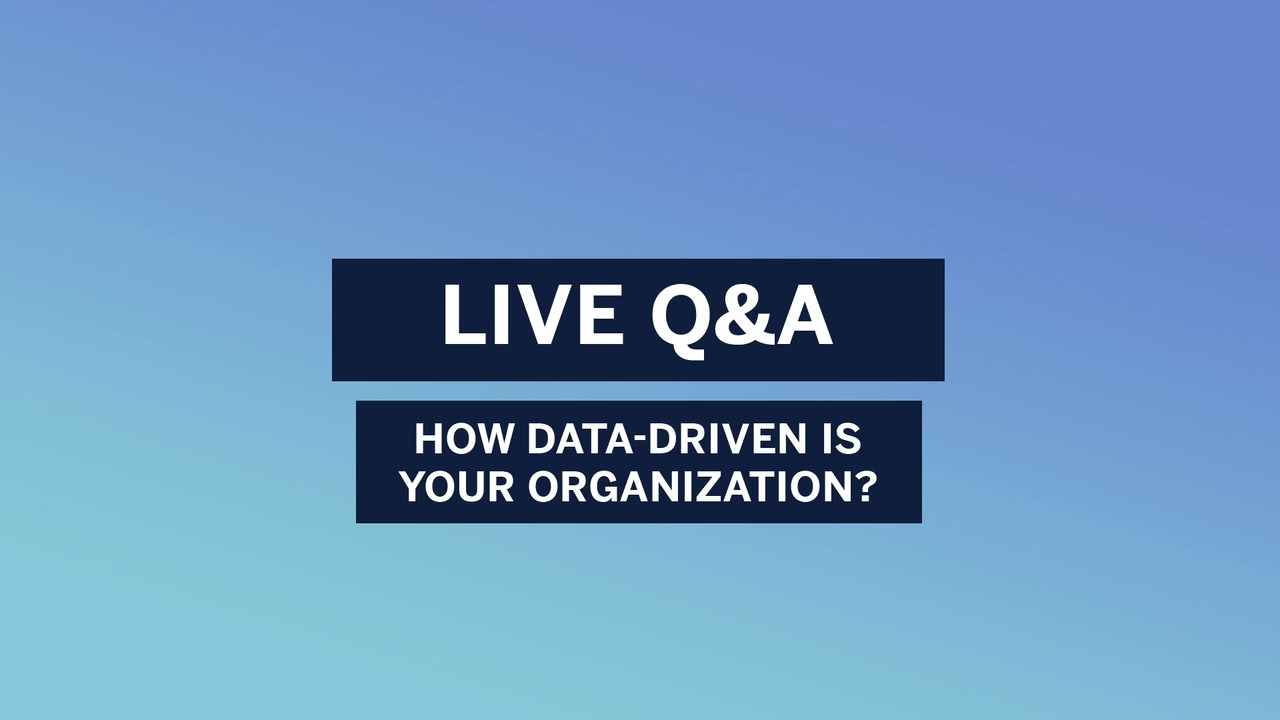 Live Q&A: How Data-Driven is Your Organization? (Second Broadcast)
Kayla Matheson
Mark Evans
Would you like more from the How Data-Driven is Your Organization What's New and Next session? Join us in this Live Q&A session with subject matter experts on hand to answer your questions and go deeper into the session topics.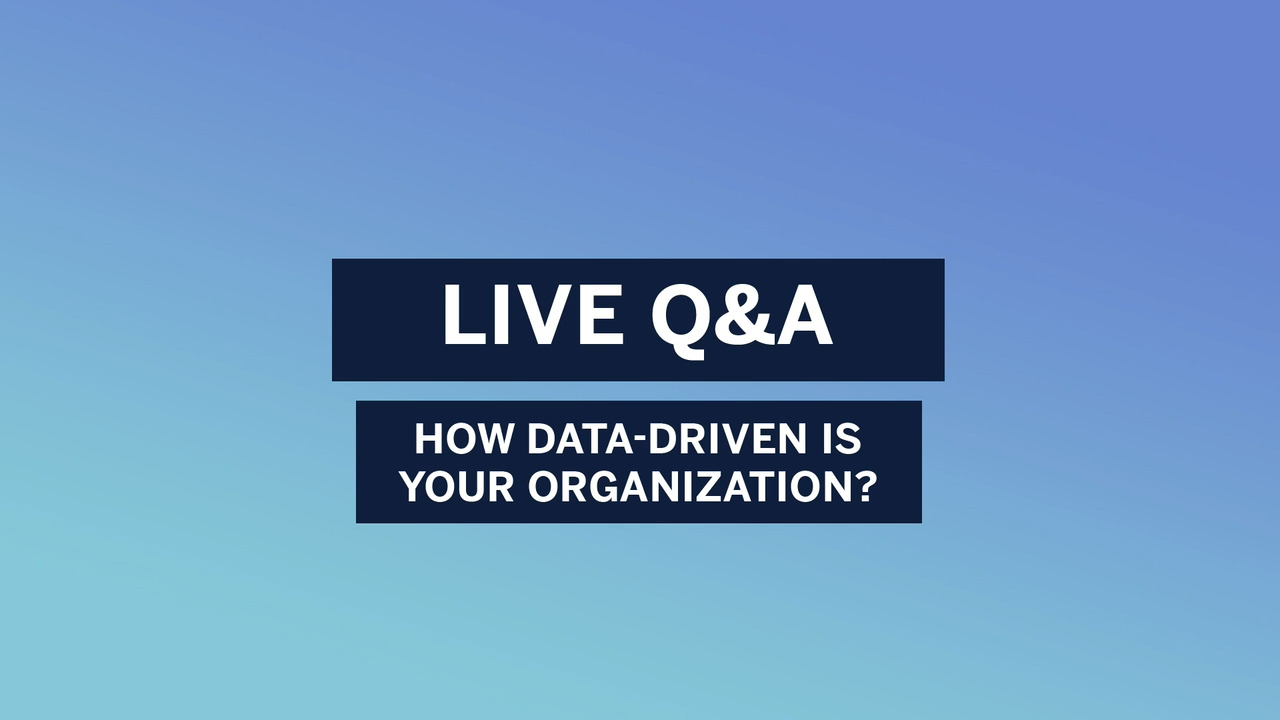 Live Q&A: How Data-Driven is Your Organization? (Third Broadcast)
Jeremy Blaney
Frannie Makabenta
Would you like more from the How Data-Driven is Your Organization What's New and Next session? Join us in this Live Q&A session with subject matter experts on hand to answer your questions and go deeper into the session topics.