TC21 Focus: Retail + Consumer Goods
How are your peers using Tableau to improve margins and drive better customer experiences? Tune into episodes that show how retail and consumer goods companies can use data to transform their business and strengthen their competitive edge.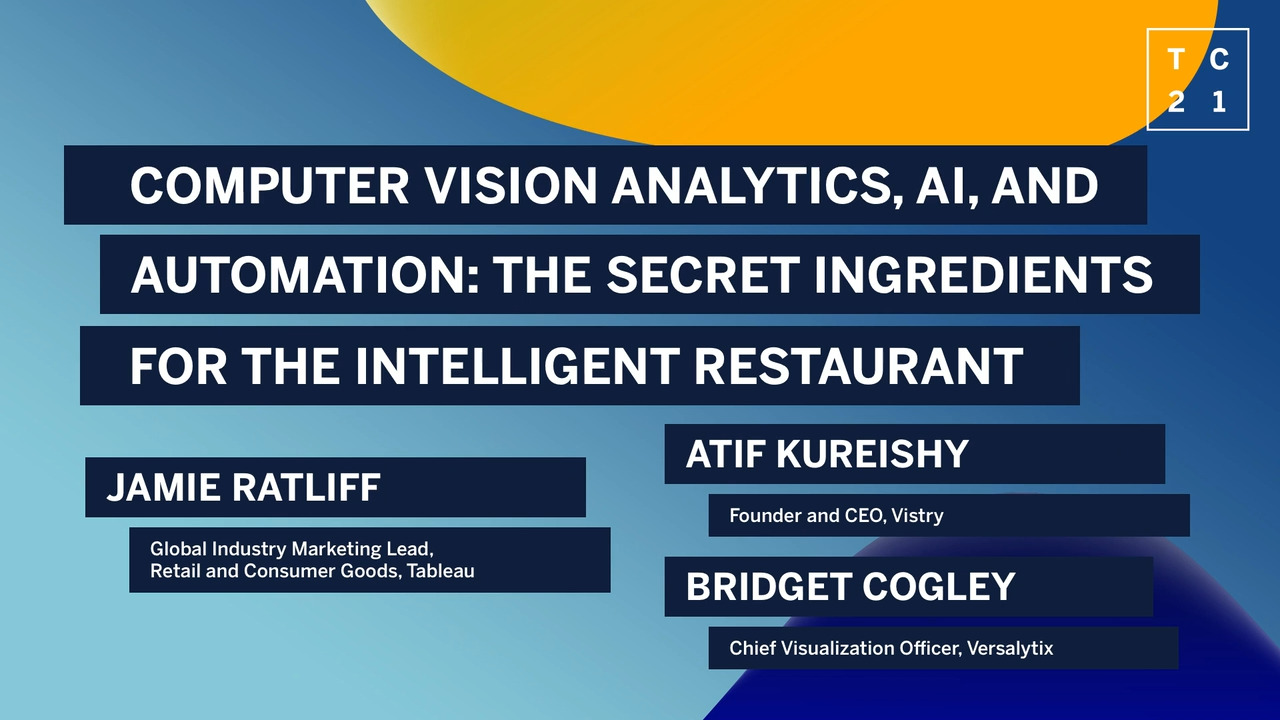 Computer Vision Analytics, AI, and Automation: The Secret Ingredients for the Intelligent Restaurant
Jamie Ratliff
Atif Kureishy
Bridget Cogley
For restaurants, finding the right data to activate is tricky. However, once that data is identified, it comes with an abundant opportunity to optimize, cut waste and costs, and find your quick-service restaurant's secret sauce to long-term success. In this episode, Vistry.AI will discuss how leading QSRs are using computer vision and IoT analytics to optimize the kitchen and overcome labor shortages.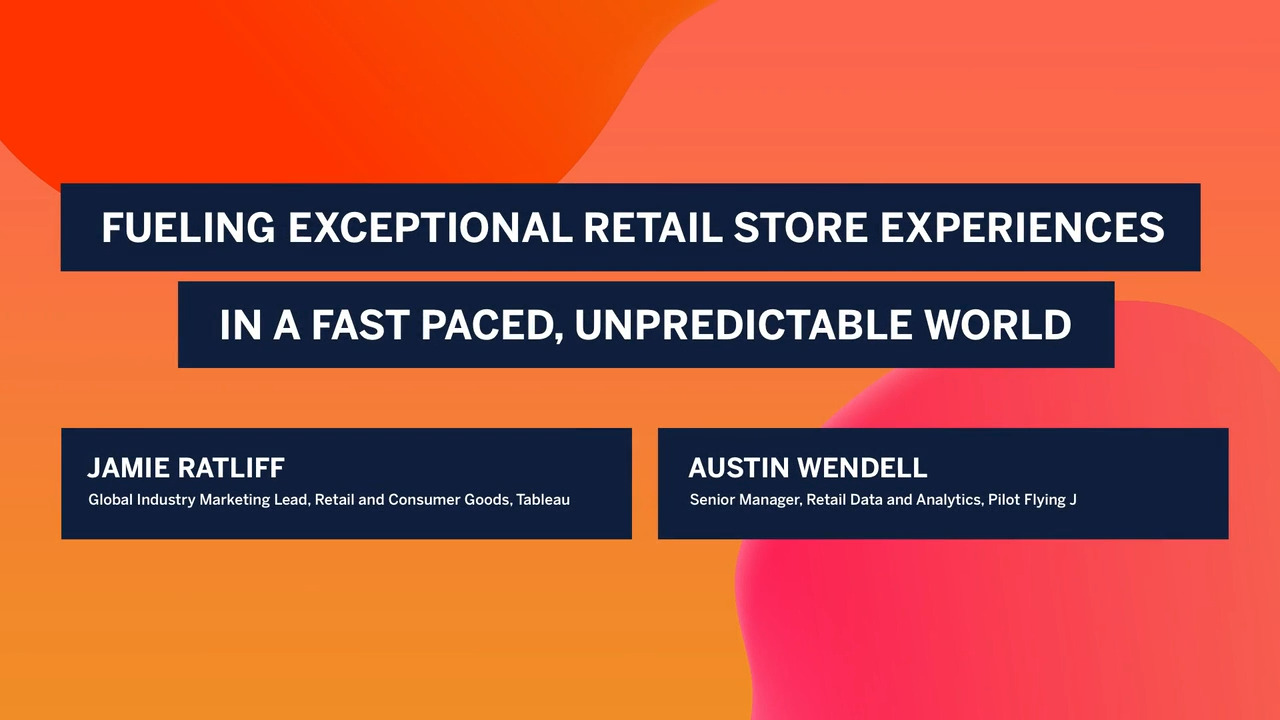 Fueling Exceptional Retail Store Experiences in a Fast Paced, Unpredictable World
Jamie Ratliff
Austin Wendell
To successfully navigate today's rapid shifts in demand and consistently meet rising customer expectations, Retailers and Vendors must learn to operate as a data-driven team. In this session, Pilot Travel Centers explores the data disconnect between Vendors and Retailers and how sharing transaction-level data with their vendors in real-time boosts inventory planning and demand forecasting accuracy, increases overall supply chain agility, and improves customer satisfaction.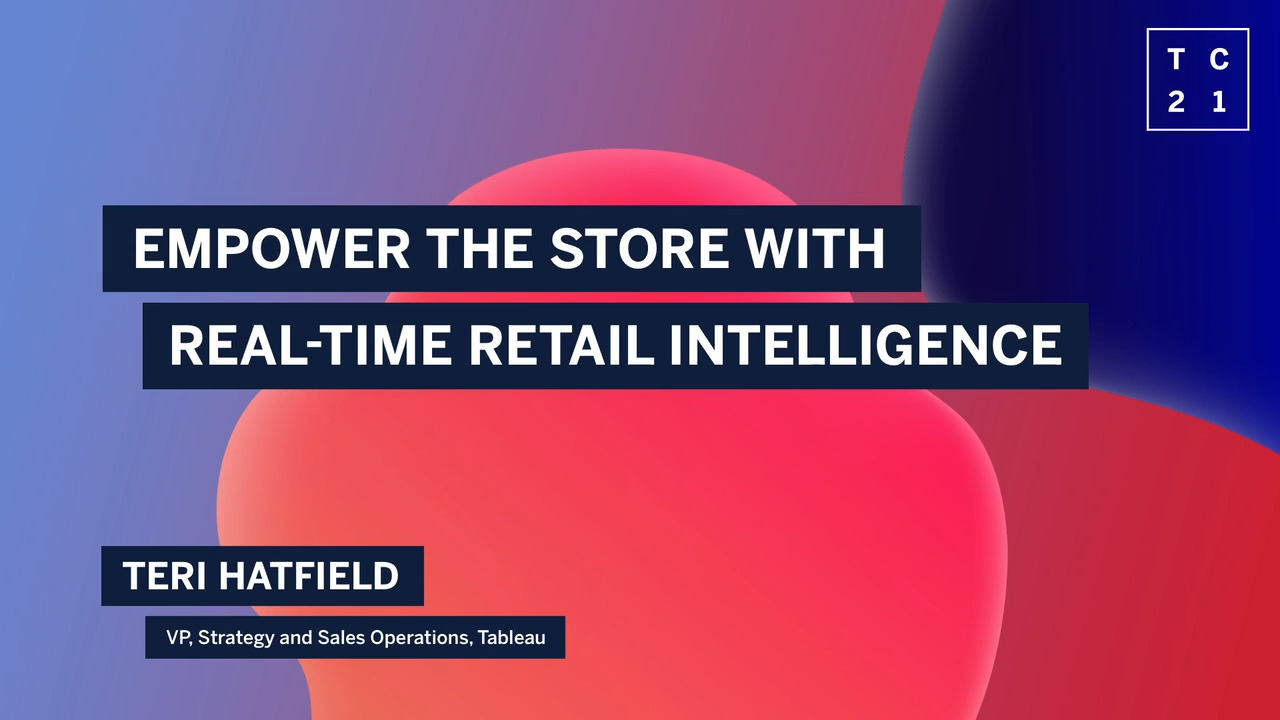 Empower the Store with Real-Time Retail Intelligence
Rosemary Hua
Scott Gibbs
Teri Hatfield
Rob Garf
Amer Numan
Agility is key to staying competitive in today's fast-paced RCG environment. However, a majority of stores are not equipped with the tools they need to make effective changes when necessary. In this episode, we're proud to announce that Salesforce, Snowflake, and Tableau are teaming up to provide stores with the real-time data, technology, and insights they need to evolve at the speed of the consumer, make better decisions at scale, and maximize store performance.