Start Spring Data Cleaning This May!
"It is a truth universally acknowledged, that a single analyst in possession of a good data set … will spend at least 50% of their time in data cleaning and preparation."

Like it or not, data cleaning and preparation are arguably the most important parts of any analysis you do in Tableau. It also is often the most time-consuming part of any analysis. Up to 80% of your time is spent tidying up your data, according to a paper by Hadley Wickham.
But because data cleaning and preparation is about as sexy as an old sock, it often gets skipped over en route to the more-exciting analysis. We think it's about time that we gave data cleaning and preparation some much-needed love. So, with spring (finally) in the air*, our minds have turned to spring cleaning—#SpringDataCleaning, that is!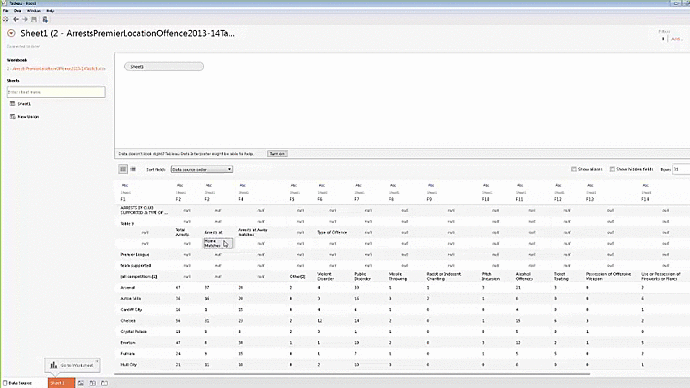 What's Happening
This month, we'll help you turn your messy data set into a cleaned wonder, ready for analysis.
We're running a live webinar on data cleaning and preparation on Thursday 19 May at 9:30 a.m. PST. Sign up here.
We have our very own Data-Agony Aunt on hand for all of May to answer your data cleaning and preparation woes. Want to ask her advice? Send us a tweet using #SpringDataCleaning. She'll write one column a week!
We have some great blog posts lined up to help you demystify the sometimes confusing data cleaning process.
How You Can Get Involved
Show your love (or at least forbearance) for data cleaning and preparation by getting involved:
_________
*For everyone in the Southern hemisphere, I guess it's autumn data-cleaning time!
Subscribe to our blog
Get the latest Tableau updates in your inbox.