DataFam Roundup: May 22 - 26, 2023
A weekly blog that brings together what's trending in the Tableau Community all in one post.
Welcome! Dig into this week's DataFam Roundup—a weekly blog that brings together community content all in one post. As always, we invite you to send us your content—and the DataFam content from your peers that have inspired you! Find the content submission form here.
Community Highlight
To recognize new and consistent Tableau contributors—we're excited to have a section within the weekly DataFam Roundup called the Tableau Community Highlight. Find out how to get involved.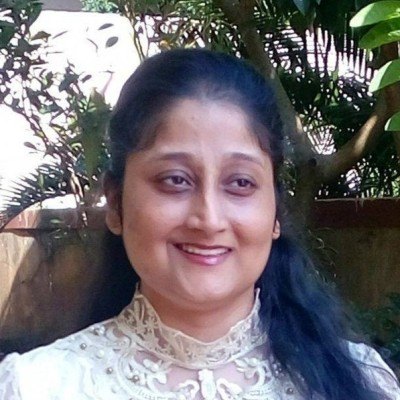 Priya Yogendra Rana, Senior Consultant - Business Intelligence at Axtella Consulting
Mumbai, India
Priya Yogendra Rana is a Business Intelligence Senior Consultant at Axtella Consulting. She stays active in the community by participating in community projects such as MakeoverMonday, VizforSocialGood and WorkoutWednesday and shares her Tableau knowledge through her blog on Medium. 
Priya's blog began as part of a project to complete a course but upon reflection, she realized that she had looked for blogs that were easy to follow when she started learning Tableau – so she decided to create that experience for others. On her blog, she prioritizes ease of comprehension and chooses topics that she has figured out on her own or that have not been covered elsewhere. 
In her free time, Priya also enjoys creating vizzes on topics that interest her. Some vizzes Priya has published on Tableau Public include: India's Wildlife, Women's Economic Empowerment Globally, and The Music Industry in the Last 40 Years, among others. Priya draws inspiration from topics that enable her to learn something new and that connect with the history, nature, popular culture, and social issues of India. 
Connect with Priya on Linkedin, Twitter, Tableau Public, and on her blog. 
DataFam content 
Ken Flerlage, The Flerlage Twins: Synchronized Scrolling in Tableau
Dive into content created by the Tableau Community: 
Eric Balash: Back 2 Viz Basics: 2023/Week 9 - Build a Bar Chart

Sarah Bartlett, Sarah Loves Data: Tableau Conference Reflections 2023 #data23

Niels Meijer: Tableau #datafam is the pinnacle of ED&I

Ken Flerlage, The Flerlage Twins: Synchronized Scrolling in Tableau

Jennifer Dawes, herdata: TABLEAU ONLINE - METADATA EXERCISE #1

Autumn Battani: Ten Tiny Tableau Tips

Candra McRae, The Data Leadership Collaborative: Seven Attributes of a True Data Leader

Ansula Jain, Techi Anshi: How to add rounded containers and sheet on a Tableau Dashboard

Zach Bowders, Data + Love: Conference Talk, Empowering Users and Community with Ryan Aytay 

Nicole Mark, Maven: The Ultimate Data Visualization Pre-Publication Checklist

Brittany Rosenau: Building your first Data Viz Checklist

Dinushki De Livera and Jennifer Dawes, herdata: DATA LEARNS: TABLEAU RELATIONSHIPS

Rajeev Pandey, vizartpandey: 
Team Tableau
Upcoming events and community participation
Vizzes
Sam Epley: #B2VB 2023 Week 5: Nobel Prize Laureates
See the latest Viz of the Day, trending vizzes, featured authors, and more on Tableau Public.
Check out some inspirational vizzes created by the community:
Community Projects
Back 2 Viz Basics 
A bi-weekly project helping those who are newer in the community and just starting out with Tableau. Not limited just to newbies!
Web: Back 2 Viz Basics
Twitter: #B2VB
Week 10: Build a Table
Workout Wednesday
Build your skills with a weekly challenge to re-create an interactive data visualization. 
Web: Workout Wednesday
Twitter: #WOW2022
Week 21: Profit vs Target (with Tolerance)
Makeover Monday
A weekly social data project. 
Web: Makeover Monday
Twitter: #MakeoverMonday
Week 21: FDA Product Recalls
Preppin' Data
A weekly challenge to help you learn to prepare data and use Tableau Prep. 
Web: Preppin' Data
Twitter: #PreppinData
Week 21: Prep School Grades
DataFam Con 
A monthly challenge covering pop culture and fandoms. 
Web: DataFam Con
Twitter: #DataFamCon
April 2023: Kids Month!
EduVizzers 
A monthly project connecting real education data with real people.
Web: Eduvizzers
May 2023: 2021 Reported Energy and Water Metrics (Boston)
Games Night Viz 
A monthly project focusing on using data from your favorite games.
Web: Games Nights Viz
Twitter: #GamesNightViz
Level 6: The Final Boss
Iron Quest
Practice data sourcing, preparation, and visualization skills in a themed monthly challenge. 
Web: Iron Quest
Twitter: #IronQuest
Advanced Chart Types
Storytelling with Data
Practice data visualization and storytelling skills by participating in monthly challenges and exercises. 
Web: Storytelling with Data
Twitter: #SWDChallenge
May 2023: making or missing the mark
Project Health Viz
Uncover new stories by visualizing healthcare data sets provided each month. 
Web: Project Health Viz
Twitter: #ProjectHealthViz
May 2023: WHO's Global Report on Health Equity for Persons with Disabilities 
An initiative centered around diversity, equity & awareness by visualizing provided datasets each month. 
Web: Diversity in Data
Twitter: #DiversityinData
May 2023: Mental Health Awareness Month
Sports Viz Sunday
Create and share data visualizations using rich, sports-themed data sets in a monthly challenge. 
Web: Sports Viz Sunday
Twitter: #SportsVizSunday
January 2023: Is it a Sport or a Game?
Volunteer to design data visualizations that help nonprofits harness the power of data for social change.
Web: Viz for Social Good
Twitter: #VizforSocialGood
Apr 18 - June 6, 2023: World Health Organization (WHO)
Create business dashboards using provided data sets for various industries and departments.
Web: Real World Fake Data
Twitter: #RWFD
Session 5: Diversity Score Card
Data Plus Music 
A monthly project visualizing the data behind the music we love!
Web: Data Plus Music
Twitter: #DataPlusMusic
Subscribe to our blog
Get the latest Tableau updates in your inbox.