Behind the Viz: Seffana Mohamed-Ajaz talks creating a viral data visualization
Get to know your fellow Tableau Public authors with Behind the Viz, a blog series where we explore the people and processes behind our featured vizzes.
IINTRODUCING SEFFANA! Seffana is currently a Data Analyst at The Information Lab. She was trained at the Data School by Tableau Zen Masters and Alteryx Aces, including Hall of Fame Zen Master Andy Kriebel. Her day job consists of using data to answer important questions and make informed business decisions. Outside of work, Seffana enjoys using Tableau Public to try out new approaches to data visualization, find inspiration, and share her work with others. One of her favorite ways to learn new techniques is to download and reverse engineer others' work. In her spare time, Seffana loves to viz about anything related to film or television. In fact, she recently created a viz about the animated comedy television series The Simpsons which quickly gained popularity on Reddit's r/dataisbeautiful and even caught the attention of Fast Company and CNET.
Dive into the interactive version of the viz here.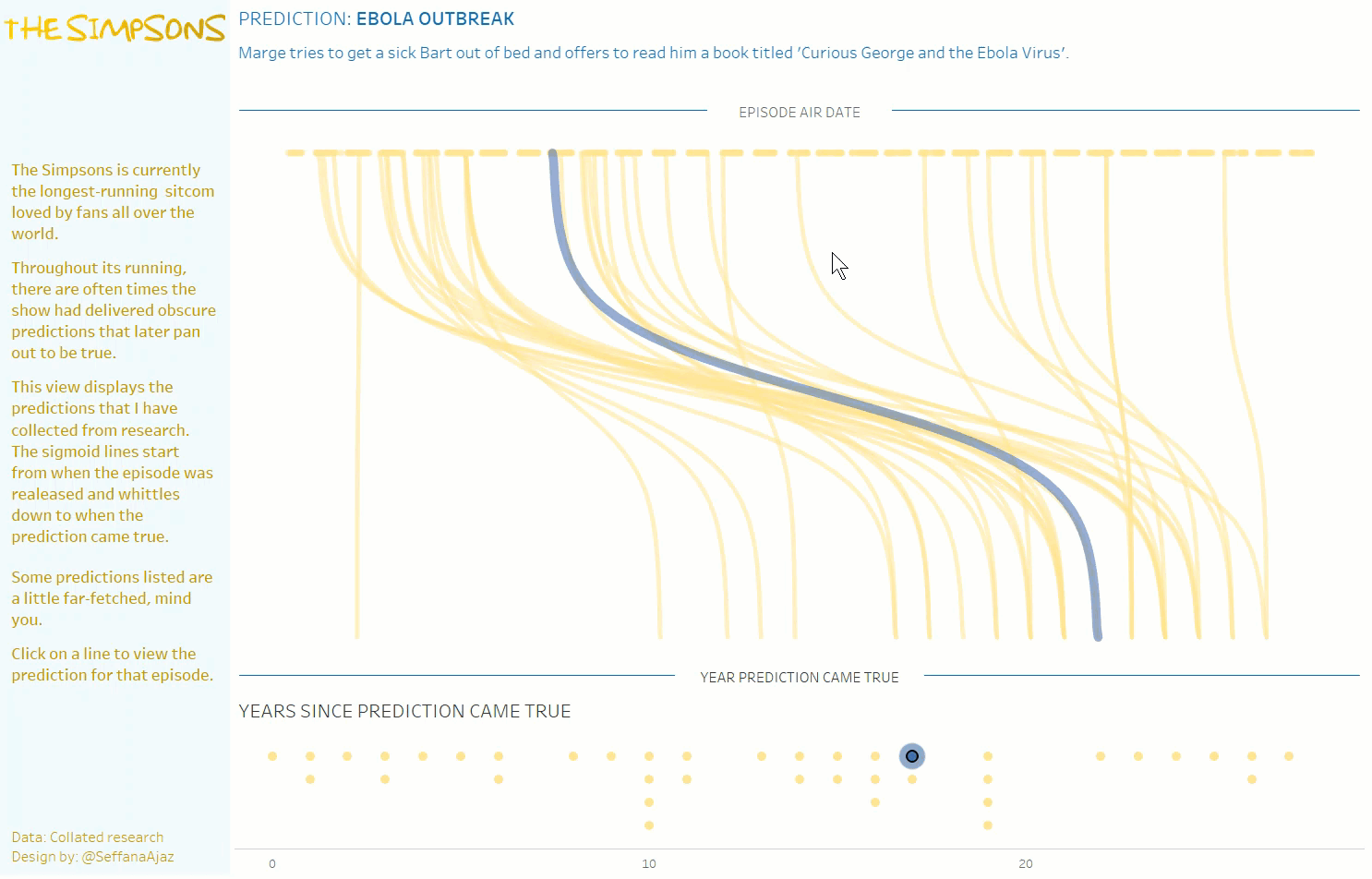 Today Seffana's viz has over 160,000 views on Tableau Public! Read on to learn about Seffana's process for creating this viral viz.
How long have you been using Tableau Public?
I began using Tableau Public in September 2018 to build my application and interview viz for The Data School. It wasn't until I started at The Data School in December 2018 that I became more active on Tableau Public. After some encouragement from Andy Kriebel, I began participating in the weekly #MakeoverMonday challenges and started building my portfolio of work on Tableau Public.
You can also find dashboards on my profile that were created during the infamous "Dashboard Week" as part of The Data School training. Each morning, Andy would assign us a new data set and we were asked to create a dashboard using the data. Once our dashboard was complete, we had to write and publish a blog about the process of building the dashboard. Did I mention this all took place on the same day by 5 PM? Oh-so fun! The next morning, we had to present the insights that we found. Then repeat! Oh, and sometimes he would chuck in an API like SWAPI or a site for us to scrape if he'd prefer us to find the data and visualise it and blog about it.
Barring the How often have Oscar winners won the SAG Award? viz, it wasn't until after I had finished my training in April 2019 that I began to work on personal projects, beginning with the MCU Network viz.
Why did you choose this topic?
I've always been interested in conspiracy theories. The crazier, the better. One of my favourite conspiracy theories is The Mandela Effect. I also enjoy looking up conspiracy theories about films and TV shows that can "predict the future." The Simpsons is a show that has accurately predicted the future many times, for example, in the episode with faulty voting machines. I just thought, "wouldn't it be great if I could see all of these predictions in one place?"
I searched YouTube and Google and gathered all the predictions I could find. I thought it would be cool to map the amount of time between the episode air date and the date when the prediction came true.
Overall, collating the research and prepping the data to get the sigmoid curves was a lot of fun. You can check out this webinar to learn how the data was prepped and vizzed.
What was the hardest decision you made when creating this viz?
Honestly, I wouldn't say there were any difficult decisions that I had to make when building this viz. It wasn't until after I had published the viz that I had a few "regrets" if you will.
I didn't expect the viz to blow up in such a short period of time—especially because I didn't spend much time with it in Tableau. I spent more time gathering the list of predictions and prepping the sigmoid curves in Alteryx than focusing on the design. Had I known that it was going to become this popular, I would have spent more time making it look nice and perfecting the design. Ah wells.
What is your favorite new Tableau trick? How can others use it?
Good question! A couple of months ago, I was reintroduced to the fact that you can use a filter action to filter a chart using another chart, then feed in those filtered values into the title. For example, in the GIF below, when I click on Pennsylvania in the left chart, it filters the right chart and feeds Pennsylvania into its title. One issue with this is, if the sheets are unfiltered, a value of "All" will show in the title. This value of "All" can be removed with one additional step which I detailed in my recent blog post on this very topic.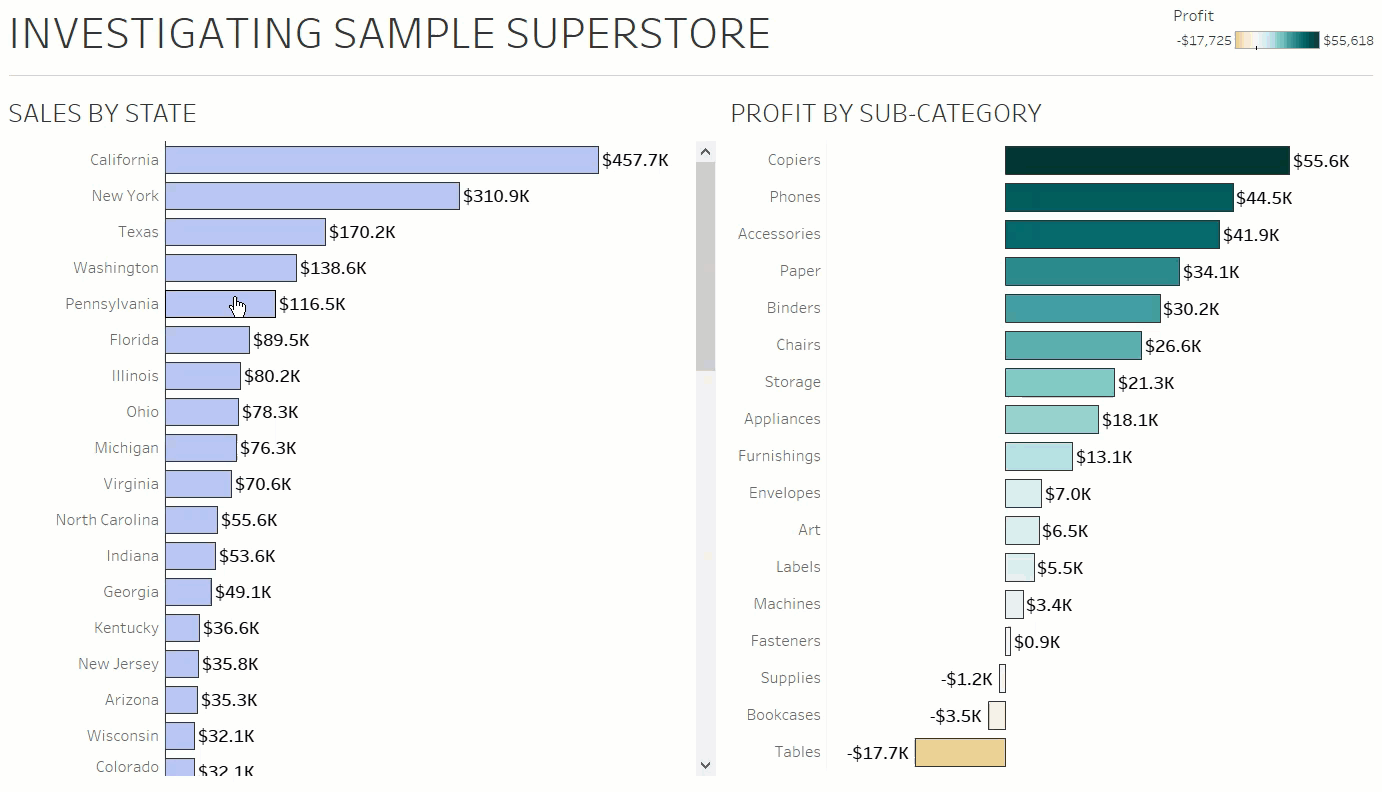 Kevin Flerlage also showed me a cool trick that removes the default highlight in Tableau, courtesy of Brian Moore. When a mark is selected in Tableau, as a default, Tableau will gray out all unselected marks. This can result in charts that are difficult to read and it can be distracting. With a couple of steps, you can eliminate the graying-out effect in favor of a simple outline. For specifics, check out this blog post.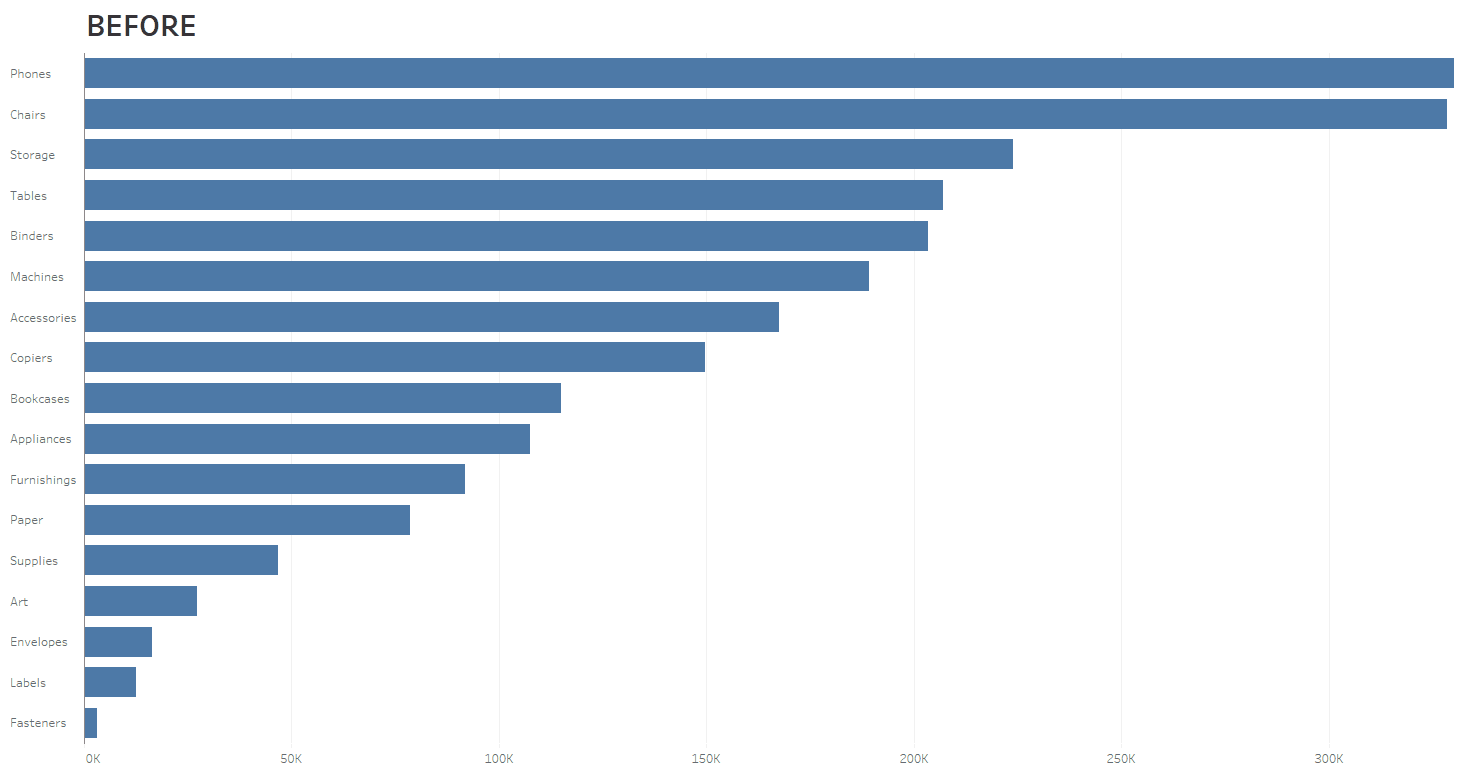 What is the best music to listen to while vizzing?
When I'm vizzing I love listening to film and TV soundtracks. A couple of my favourite composers are Hans Zimmer and Thomas Newman. I love Zimmer so much that I even made a viz of his music. If not soundtracks, then lo-fi tunes—they're very chill. Otherwise, I like listening to podcasts. Who doesn't love a good podcast?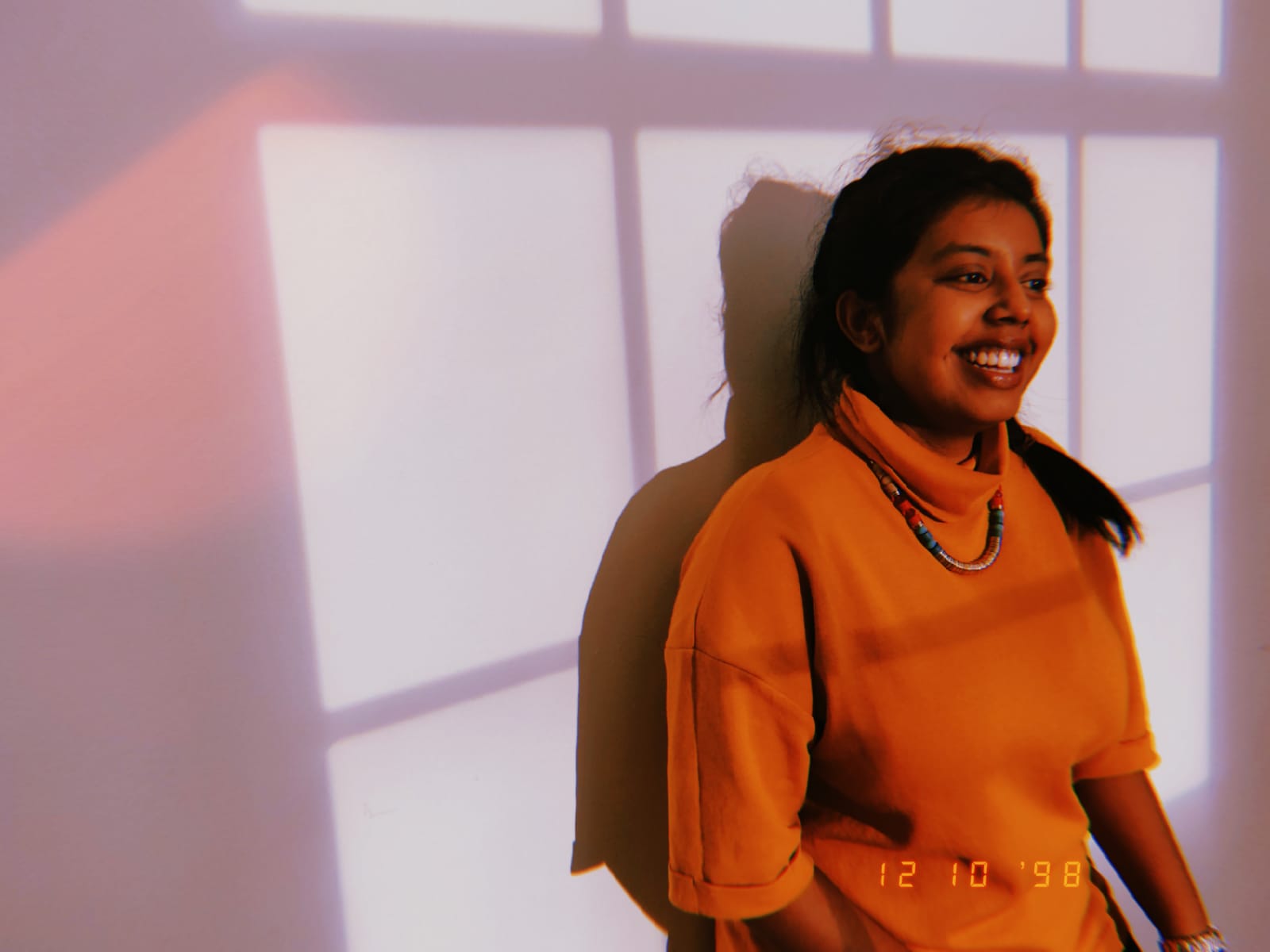 Seffana pictured at the Tate museum in London.
Building data visualizations about topics you're interested in—whether it's conspiracy theories or television shows—can help you grow your data skills outside of the workplace. For your next viz project, try digging into a subject you're passionate about. Love Seffana's Simpsons viz? Be sure to follow Seffana on Tableau Public so you don't miss her next masterpiece! If you want to learn more about the techniques Seffana used to create this viz, check out this webinar from The Information Lab.
Subscribe to our blog
Get the latest Tableau updates in your inbox.