2022 Tableau Ambassador nominations and applications now open
The data community is the heart and soul of Tableau—led by the Tableau Ambassadors. Learn what it means to be an ambassador and how to nominate or apply.
*Deadline for nominations and applications has been extended to July 28, 2022, at 5:00 p.m. PDT.*
Nominations and applications for the 2022 Tableau Ambassador Program are now open. We've curated all you need to know about the program, including what ambassadors do, what's new this year, and how to nominate or apply. Already know it all? Then here's the link to get started. Otherwise, read on.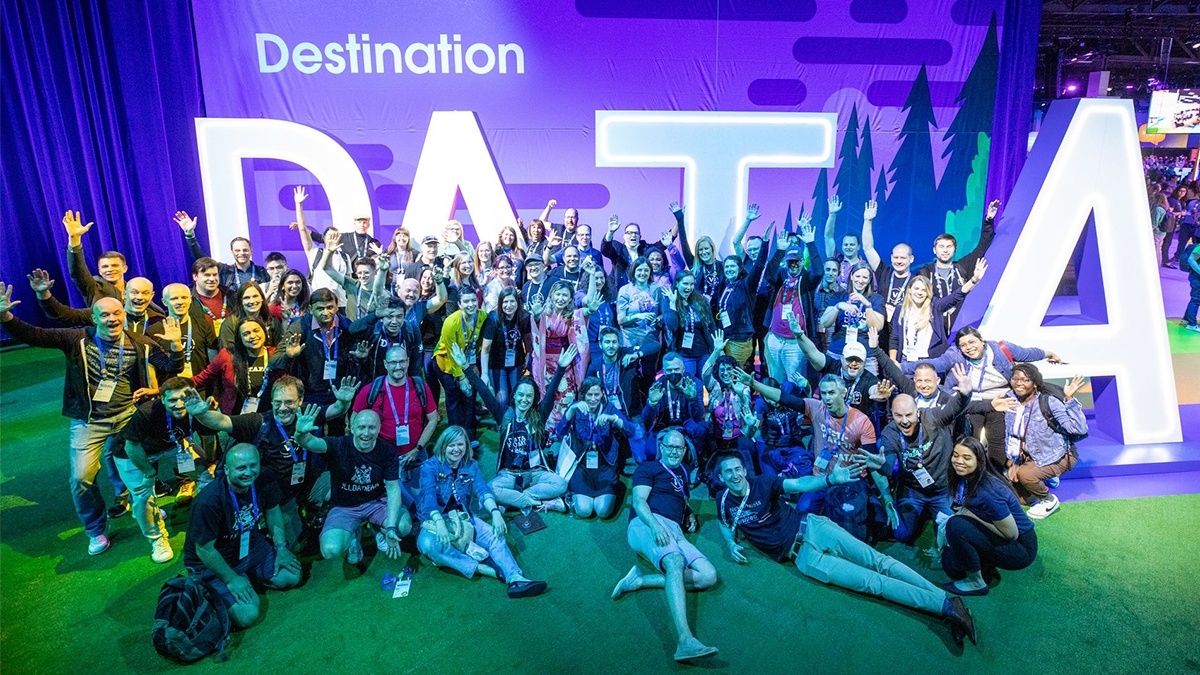 What do Tableau Ambassadors do?
Tableau Ambassadors are leaders in our community and data champions who want to bring analytics to everyone. You can find them answering questions in our forums, publishing content on social platforms, leading or speaking at user groups, contributing code on Github, and teaching people about data visualization.
Ambassadors try out new things, and they push us to get better. This year's cohort hosted the first-ever virtual TC Remo meetups, represented Tableau for the first time at TDX and Salesforce Leader Camp, and launched at least three new community projects.  If you attended TC21 or TC22, then you felt the impact of this year's class firsthand—they were the first group ever to support two conferences. This willingness to volunteer and try new things helps everyone in the community thrive.
Finally, Tableau Ambassadors advocate for under-represented communities and voices with high-profile projects and low-key contributions. Members of this year's class were driving forces behind many community initiatives: Diversity in Data, an initiative centered around diversity, equity and awareness; Her Data, which empowers and connects women in data; the Du Bois Challenge, which celebrates the life and visualizations of Black American civil rights activist, sociologist and writer W.E.B. Du Bois; and the Tuskegee Airmen challenge, a project showcasing data sets around a group of primarily African American military pilots and airmen who fought in World War II. Behind the scenes, ambassadors are also acting as allies and advocates by lifting up the voices of others, mentoring newcomers to data, and creating spaces where everyone can contribute. 
 Learn more about the Tableau Ambassadors on our website.
What's new about the Ambassador program in 2022?
We're always looking for ways to improve the Ambassador program. We want to help our community connect with our Ambassadors and give our Ambassadors a rewarding experience in this program. Here are some things we are improving this year:
The application/nomination process: We've streamlined our ambassador program application form to make it easier to apply or nominate someone for our programs.
Collaboration with Tableau: We want to give everyone an equal opportunity to contribute and collaborate with internal stakeholders at Tableau. We are improving our onboarding and creating processes to enable everyone to find opportunities.
CRM Analytics Ambassadors: Tableau CRM was renamed CRM Analytics a few months ago. Accordingly, we've renamed the program for the year ahead.
How do I apply or nominate someone to be an Ambassador?
Everyone, both returning Ambassadors and those who want to join for the first time, should apply to become an Ambassador in 2022. We know it's a lot of work to share your application every year, but we ask that you do so because hearing directly from you about your contributions helps us evaluate every candidate fairly. The deadline for application and nominations is July 21 at 5 p.m. Pacific Time.
Nominees who don't apply will be notified of their candidacy and given a week to submit their own information. We do not require you to apply, but our strong recommendation is that you don't rely on other community members to nominate you—you are your best advocate. 
What are the different Tableau Ambassador branches?
Tableau Ambassadors embody the spirit of the Tableau Community. They teach, share, lead, innovate, and inspire. Once selected, ambassadors are invited to serve a one-year term in one of seven branches:
Social Ambassadors are inclusive leaders who create and share engaging content in social, digital, and in-person experiences. They go above and beyond to drive thought-provoking conversations about data, champion others, welcome people to the community, support community members, and amplify key messages across all social channels. Hear from Social Ambassador Alice McKnight on the Tableau Ambassador Program and Tableau's impact on her career. 
Tableau User Group Leader Ambassadors are dedicated to helping user group leaders worldwide and educating our user group community. Our ambassadors provide content to set up our community for success while leading their own local, virtual, or industry user group. They share best practices and tips and tricks or mentor new leaders. They're also given opportunities to provide feedback on new product releases and speak at events for the global user group community. Hear more from User Group Leader Ambassador Sebastián Soto.
Tableau Forum Ambassadors are the stewards of the forums. They maintain a healthy and engaging community forum by assisting users with quality responses, flagging inappropriate content for moderation or removal, and approving new user content. Learn more about Tableau Forums from Ambassador Joon Kim. 
Tableau Public Ambassadors showcase the creative power of Tableau. They drive a feedback loop and healthy space for connection, welcome newcomers, and model engagement. They are given opportunities to collaborate with the Tableau Public Dev team and contribute to community programs like Viz Of The Day, and Tableau Public Featured Authors. Dive into Ambassador Priyanka Dobhal's Tableau Public journey. 
Student Ambassadors are Tableau champions in higher education who empower and inspire others to acquire fundamental skills to improve their employability. Student Ambassadors support Tableau Academic Programs through on-campus events and social media campaigns to prepare students for success in today's data-driven world. Hear from Student Ambassador and Data Culture rockstar Vanessa Lam. 
DataDev Ambassadors are curious and innovative. Goal- and community-driven, they want to share their technical knowledge with others. They use Tableau APIs and like to tinker with new tools and apply them to fresh ideas. Hear more from DataDev Ambassador Robert Crocker. 
CRM Analytics Ambassadors are power users of the native analytics and AI solution for Salesforce. They love to share their expertise in this specialized platform and provide a bridge between the Salesforce Trailblazer community and the Tableau Community. Learn more from CRM Analytics Ambassador Preena Johansen. This video was created before TCRM was rebranded, bit it's too good not to share!
The fine print
Please only nominate someone or apply to one specific group. When evaluating applications to become an ambassador, we do not consider internal contributions made within one's own company. We do not select Tableau Ambassadors based on the number of nominations received. While we do read and track all submissions, we also use internal metrics, employee recommendations, and the needs of our global community to determine the new group.
Nominations will be open until July 28, 2022, at 5:00 p.m. PDT. 
Following the nomination and application period, the Tableau team will notify all candidates and review all submissions, and ask those nominated to provide optional additional information. Nominees who didn't apply are given the opportunity to opt-out of consideration at that time. This process may take up to three weeks.
Personal invitations to join will be shared and must be accepted before the public announcement. All ambassadors are required to sign an NDA with Tableau. Due to the volume of applicants and to maintain the privacy of the candidates and reviewers, we do not disclose the reasoning about why individual candidates were or weren't offered an invitation to the program.
The 2022 Tableau Ambassadors will be announced in early September 2022.
We encourage you to learn more about all the ambassadors on our website and follow them on Twitter.
Subscribe to our blog
Get the latest Tableau updates in your inbox.