What it takes to be a Tableau Ambassador
Lead and evangelize with kindness and respect
Engage with others and highlight diverse voices and perspectives.
Nurture creative and technical growth
Lead by example and teach by your actions.
Be accessible and amplify connection
Encourage inclusive behavior within the community.
See the latest from Tableau Ambassadors
Tableau Ambassadors are community leaders and evangelists
Discover the critical role each branch plays in the larger community and the responsibilities involved.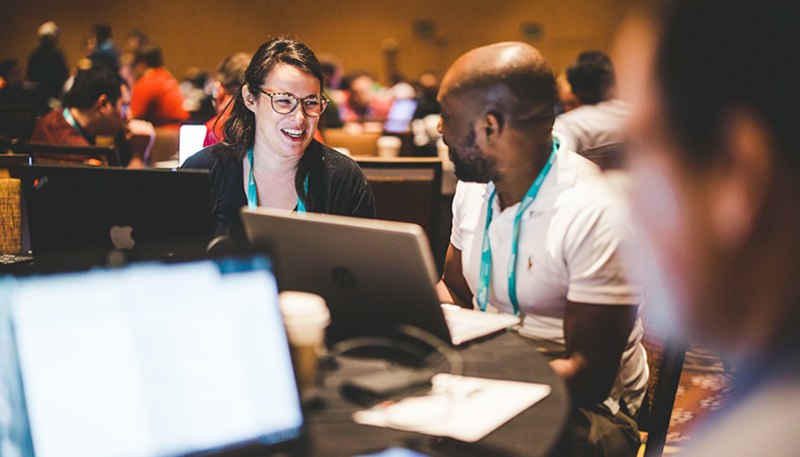 Community Forum Ambassadors
Tableau Forum Ambassadors are the stewards of the forums, helping maintain a healthy and engaged community forum by assisting users with quality responses, flagging inappropriate content for moderation or removal, and approving new users' content.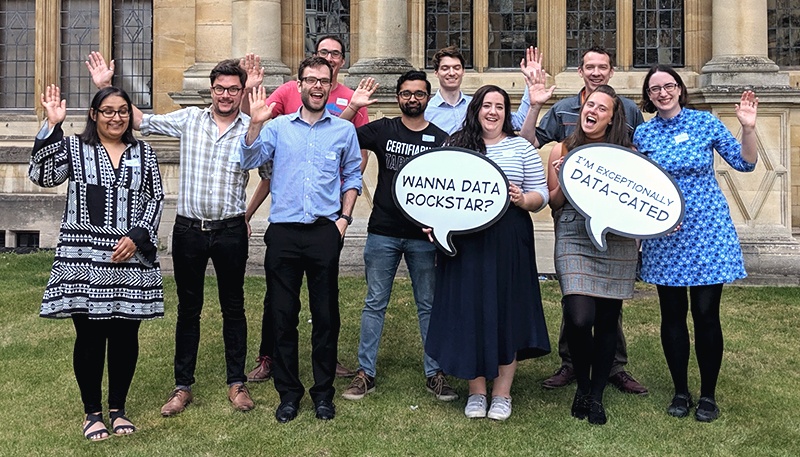 User Group Leader Ambassadors
User Group Leader Ambassadors are dedicated to helping communities and community members thrive by leading their local or virtual user group. They share best practices and provide mentorship to new leaders.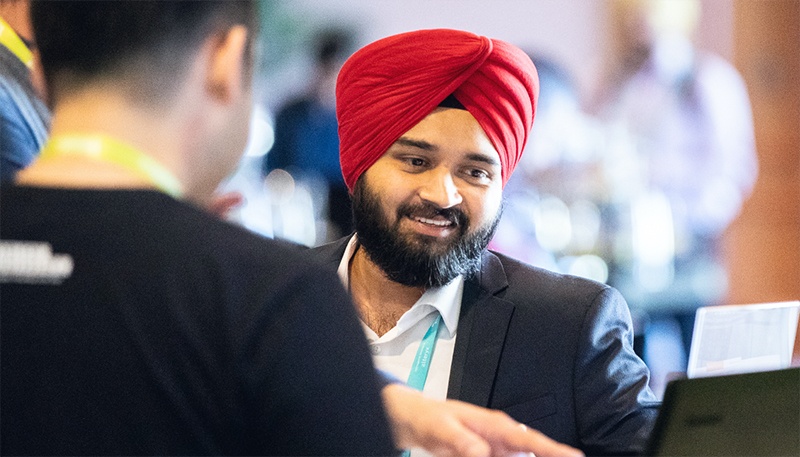 Tableau Public Ambassadors
Tableau Public Ambassadors showcase the power of Tableau with the incredible visualizations they share with the community. They welcome newcomers to the Tableau Public platform by creating a healthy space for feedback, appreciation, and connection.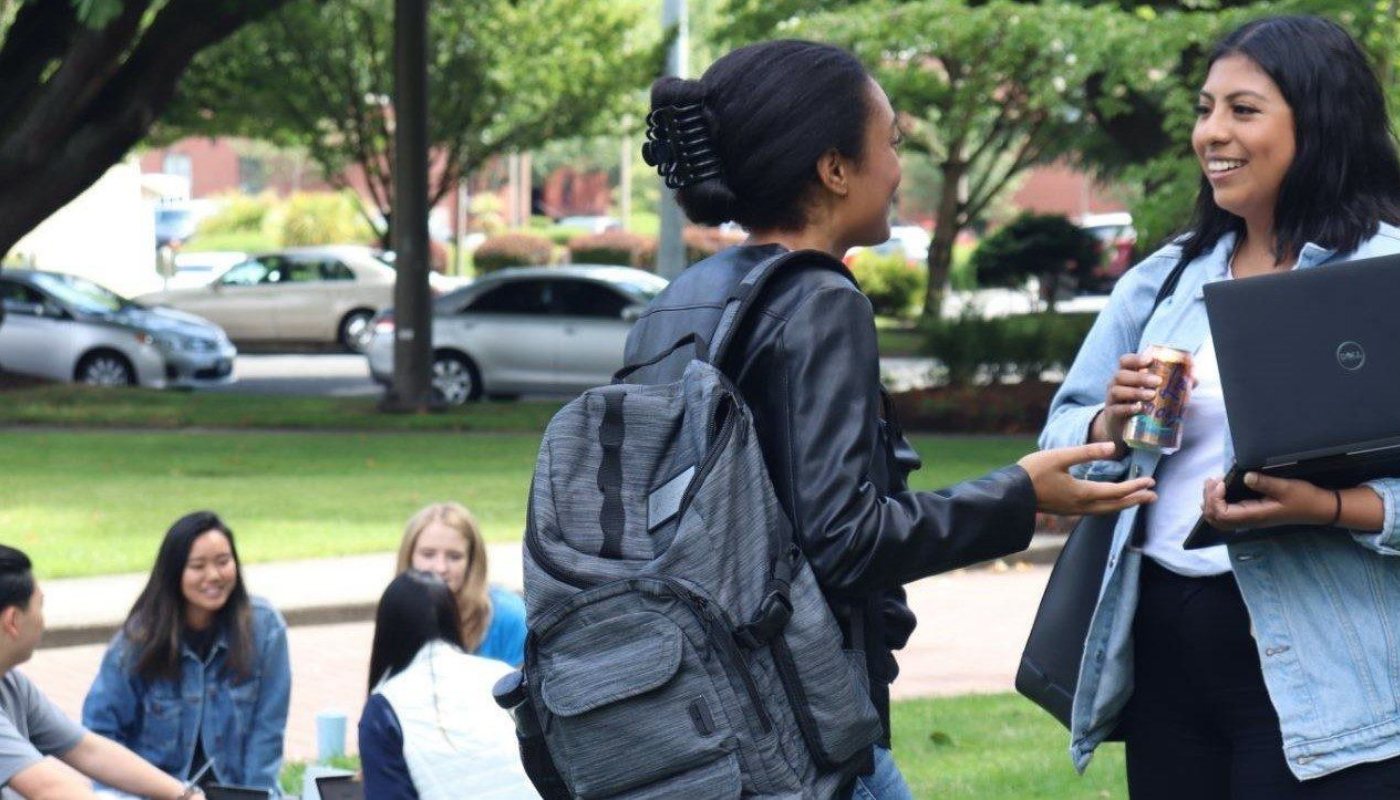 Tableau Student Ambassadors
Student Ambassadors are Tableau champions in higher education, empowering and inspiring others to develop or build their data skills. These academic leaders facilitate opportunities for growth by providing training and engagement opportunities.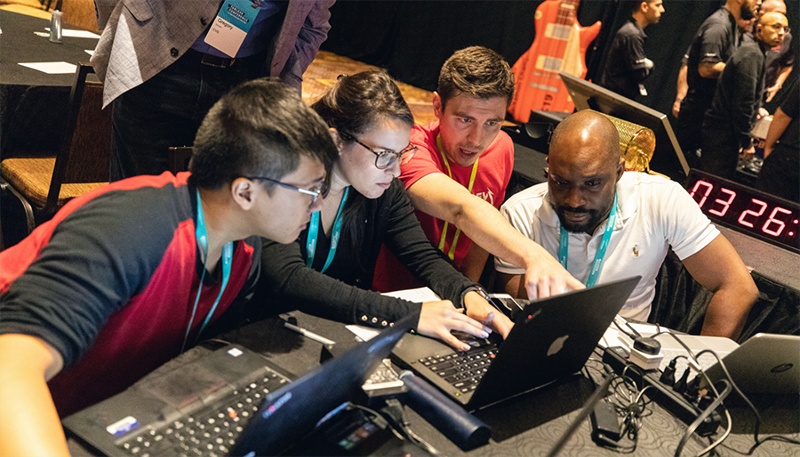 DataDev Ambassadors
DataDevs are community-driven and passionate about leveraging Tableau's APIs to extend, embed, or customize Tableau. They are curious, innovative, and love to build— always tinkering with new tools and applying them to fresh ideas.
​
​
Andre de Vries
I am Andre and I am a Solutions Engineer. I currently work for The Information Lab in London. My main role there is to help people see and understand their data by using industry leading data analytics tools such as Tableau. I really enjoy pushing Tableau beyond its boundaries by using its APIs. I thoroughly enjoy teaching others the wonderful world of #DataDev and the power of data visualisation.
Anya Prosvetova
Anya is a data analytics and visualisation consultant at The Information Lab UK with a background in financial services and the creative industries. She helps organisations understand their data, develop, and automate data processes. She is also interested in building custom Tableau-based applications and has been teaching herself Python and JavaScript. A believer in sharing knowledge, Anya helps people to develop their data skills by introducing data analysis and visualisation tools into their everyday workflows, conducting trainings, writing manuals, articles, and presenting at events.
Brian Crant
Brian Crant grew up in South Bend, IN and received a Bachelor of Science in Informatics degree from Indiana University. He currently resides in San Francisco, CA, where he is one of only a select few residents that work at software startups. How rare and unique! During his first three years of startup experience, he found his calling in the data and business intelligence space. He is passionate about building tools and information systems that save time and enable others to do their jobs well. Outside of work he enjoys live music, woodworking, and building guitar pedals.
Cristian Saavedra Desmoineaux
I am a Data magician (in memory of Warren Thornthwaite) with many hats who everyday push the limits to improve and help to take better and faster decisions
Elliott Stam
Here's something unoriginal but true: I like craft beer. I'm into data too, and now we've broken the ice with two cliches. My first real gig was teaching Tableau when I barely knew any Tableau. Luckily that worked out and I learned it well, becoming an analytics consultant at an awesome company called InterWorks. Along the way I wrote the tableau-api-lib library and began authoring tutorial content for my Devyx blog and YouTube channel. Now I'm a data scientist at Adyen working with a team of people smarter than me to build new shopper insights products using absurdly large volumes of data.
Fran Cardells
Fran is an independent data science expert and Tableau and Einstein practice lead at VRP Consulting. Fran works with boards, executives and individuals to unlock the strategic value of data. Fran helps deliver business impact by combining machine learning, advanced data pipelines and intelligent software with data story-telling. Previously Fran held senior data roles at Salesforce and Google and is a former Marie-Curie Doctoral fellow.
Holt Calder
While other people may be drawn to one hobby, Holt is drawn to all of them. This obsession with a wide range of interests is what eventually introduced him to IT and, from there, the world of data. Holt grew up in Plano, Texas, where there was never a shortage of activities and new opportunities to learn. Whether it was skateboarding as a preteen (and subsequently breaking his arm four times) or selling kitchen cutlery door-to-door, Holt is full of stories from odd experiences. One of the primary features of Holt's hobbies and past career choices is that he loves to learn, which is what led him to become a Data Architect at InterWorks.
Jeff James
Jeff (a former mechanic, geneticist, Weapon Systems Officer, and agile coach) has works for Cerner Corporation and is currently Director, Product Management.Jeff manages a team of engineers that embed Tableau into the company's cloud-based Population Health platform called HealtheIntent. Jeff's team manages a multiple production Tableau Server farms totaling over 200 Cores and 700+ Tableau Desktops. Jeff's other Tableau activities include: delivering intermediate and advanced training to Cerner developers; presenting at TC; presenting multiple sessions at Cerner's DevCon and DataCon conferences; managing the company's internal Tableau blogs and discussion forums; and working with Tableau's product management to advocate for the embedded analytics community
Jeremy Harris
I am a Tableau customer and community participant since 2012 (or Tableau 7.0 if you keep time in Tableau) but found myself diving deeper into the APIs as my career evolved from BI Analyst more towards Data Engineer and Analytics Engineer. After unlocking the powers of automation with the Tableau APIs and brushing up on my python skills, I have become obsessed with deploying #DataDev automations to ensure other Tableau developers at my organization can focus on working with customers and building great visualizations. On a normal day, you can find me spending hours developing and testing code to automate processes that can be done manually in 20 minutes. Outside of work, I am a husband, father, and die hard Arsenal fan. You can find me in the nearest pub that is crazy enough to open its doors to EPL fans at 5am in California on a typical Saturday.
Robert Crocker
I have been proudly using Tableau since 2011. Tableau and the amazing community surrounding the product have been an integral part of my journey from Business Analyst to BI Developer to Consultant and finally, Freelancer. While my technical know-how is primarily self-taught, I am quickly filling those knowledge gaps through the Codesmith Software Engineering Bootcamp. I can't wait to apply the hard-won knowledge to create innovative solutions to share with you all; the Tableau community!
Timothy Vermeiren
During the day, passionate dataviz & analytics consultant with a comprehensive and deep knowledge of Tableau. Certified in both Tableau Desktop & Server, and versed in many related fields such as automation, embedding and center of excellence, his knowledge spans all aspects of the Tableau products. At Biztory, he wears the hat of Head of Talent Development and Analytics Domain Lead as well. Also during the day (because he likes to sleep at night), you'll find him running/jogging in Belgium, playing the guitar or drums (badly), listening to metal music or simply enjoying a beer with his friends. Last but not least, he made it to 2018 Global Iron Viz Champion!
Vorapol Santhadkolkarn
Currently a Principal Solution Architect in a consulting firm working with Tableau Solution, Data Analytics and Data Platform Solution. Using Tableau Desktop/Server since version 8.2 and provide many tableau-related solutions as part of my works, including deployment of multiple of Tableau API/SDK to solve technical challenges and customized Tableau solution to make the most of Tableau Solution. I'm also specialized in Python Coding (You can call me Pythonian as well), and the Tableau APIs I love the most are Hyper API, followed by REST APIs and JavaScript APIs, and now studying on Tableau Extension deployment. I'm lso a Tableau Server Professional Certification holder, Tableau Thailand user group leader and was a Tableau Thailand Viz Game 2018 winner.
Will Ayd
Will Ayd is the owner of innobi, a data consultancy based in San Diego, and has over 10 years of experience in data and analytics. In that time, Will has worked with major clients in the fields of Apparel and Footwear, Retail, Finance, Internet Advertising and Biomedical Engineering. Regardless of the client, Will believes that all stand to benefit greatly from a deeper understanding of their data. Tableau is Will's favorite tool to help clients see and understand more from their data. Will has also contributed greatly to open source data projects, most notably as a core maintainer of the pandas library. With that experience he also built and owns pantab, a library that integrates pandas tightly with Tableau! Will was part of the inaugural Tableau DataDEV ambassador program launched in 2020. Honored to be a part of the program for a second straight year, Will is looking forward to leading and networking with other data enthusiasts in the Tableau ecosystem.
Zak Geis
Zak Geis is a Vice President of Software Engineering at JPMorgan Chase. An experienced leader in data analytics and visualization with a focus on enabling insight through best practices, Zak brings his love of Tableau and all things data to JPMChase's Tableau Center of Excellence. Within his role, Zak leads a small team of experts who share a goal of using their talents and experience in BI to build on and learn from the power of data. Zak is also a member of the Tableau DataDev Ambassador program. You can find more on Twitter, LinkedIn & his website, datatheories.com.
Tableau CRM Ambassadors
Tableau CRM Ambassadors are power users of the native analytics and AI solution for Salesforce. They love to share their expertise in this specialized platform, and provide a bridge between the Salesforce Trailblazer community and the Tableau community.