Roll out flexible pricing and product

Customers demand better value and better pricing, but this needs to be balanced with your own need for increased margin and cost efficiency.
To satisfy your customers and the demands of your business you need a data-driven pricing strategy. Having flexibility plus a clear understanding of the trends and real time needs of your customers is vital to an effective strategy. Your data provides the single point of view you need to deliver success.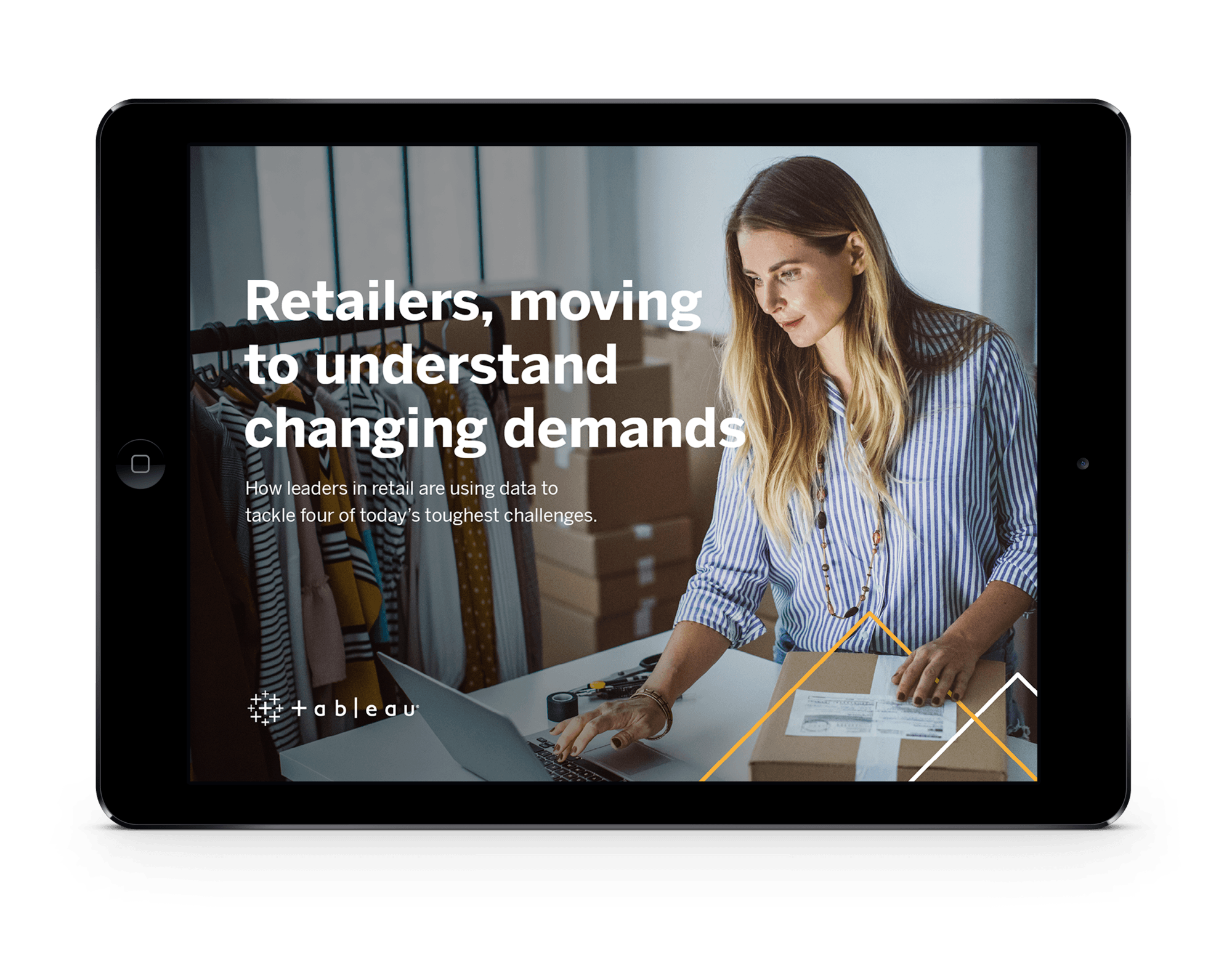 Retailers, moving to understand changing demands
Download our ebook and discover how retailer are using Tableau to solve the four key issues in their businesses.
Read now