Retail business leaders have four key challenges—you need to anticipate your customers needs no matter where they purchase, maintain flexible product and pricing strategies, drive efficiencies in your supply chain, and ensure your whole organisation is working together and focused on the customer.
But how can you make smarter decisions to overcome these challenges without creating extra complexity? The retail knowledge hub will show you how leveraging your data with Tableau's end-to-end analytics platform will help you deliver outstanding customer experiences while driving efficiencies.
Tableau Demo for Retail
Unlock powerful stock insights with visual analysis and AI
Watch this demo to see how Tableau helps retailers visually analyse their stock data using natural language AI—helping to quickly unlock critical insights that all retailers need.
Watch Now
Retail eBook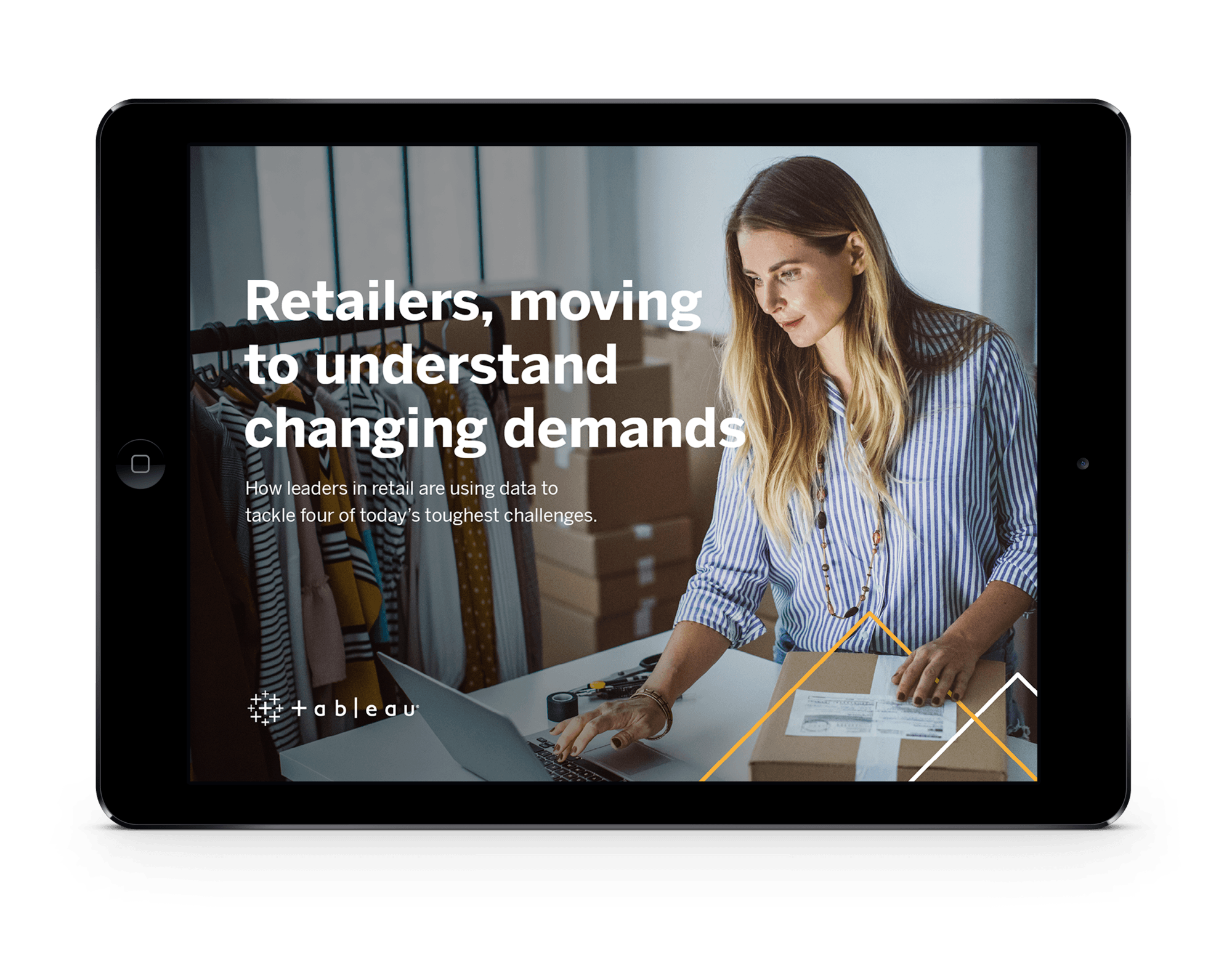 Retailers, moving to understand changing demands
Download our ebook to discover how Abercrombie & Fitch, REI, Whole Foods Market, and Huel are using Tableau to drive supply chain efficiencies, deliver outstanding customer experiences across channels, bring their customer-focused organisation together, and roll out flexible product and pricing strategies.
Read now
Tableau Retail Summit
Discover how world-leading retailers are using Tableau
Watch the Tableau Retail Summit to discover how HelloFresh, Swarovski, and Pets at Home reimagined how they solve complex retail challenges with Tableau. You'll also hear from Tableau and Salesforce leaders about the role of data in creating business value for retailers.
watch now