Tableau Prep Builder now available in the browser
With Tableau 2020.4, Prep Builder is now available fully in the browser! Learn about the benefits for analysts and IT.
With the arrival of Tableau 2020.4, we've made exciting advancements for self-service data prep. Now, you can create new Tableau Prep flows as well as edit existing flows directly in the browser. Since all your analytical work can be done conveniently in one spot on the server, web authoring helps analysts eliminates the context switching between creating in the desktop and moving the flow to the server. For IT Admins, web authoring simplifies the deployment experience and provides more visibility into the data prep process, enabling better data management.
A simpler, smoother data prep experience for all
Web authoring helps analysts by providing an integrated platform to work completely in the browser. You can create data sources, schedule runs, and use those data sources within their workbooks all on your server. No more costly context switching between platforms and tools—everything can now be done in one place, all from anywhere you have access to a browser.
You can create workbooks and flows directly on the web by selecting from the "New" dropdown on the Start page, Explore page, or Data Source page.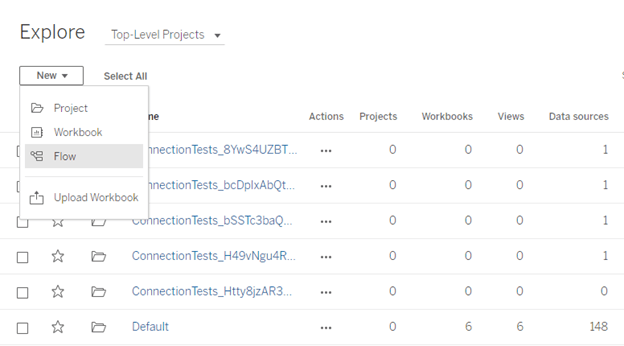 We have designed the new browser experience to include autosaving as well. When you create or edit a flow in web authoring, your changes are automatically saved in a draft—no need to explicitly save your flow, and no risk of losing work in progress. You will see your changes being saved in the header.
Since all your Prep work is now on the same server, everything you do in Prep web authoring is automatically compatible with your version of Tableau Server or Online. Everyone in the organization will get the latest version of Prep Builder in their browser when Server or Online is upgraded. Users only need to have a supported browser on their machine to start creating and editing flows. This means zero installs for users and less work for IT admins.
Update your flows faster
Prep web authoring allows you to update flows faster because you don't have to download the flow, open it in desktop, and then republish the updated flow. Instead, you can click on the "Edit" link and open the flow to make a change directly in the browser. Fewer overall steps and no context switching means increased productivity.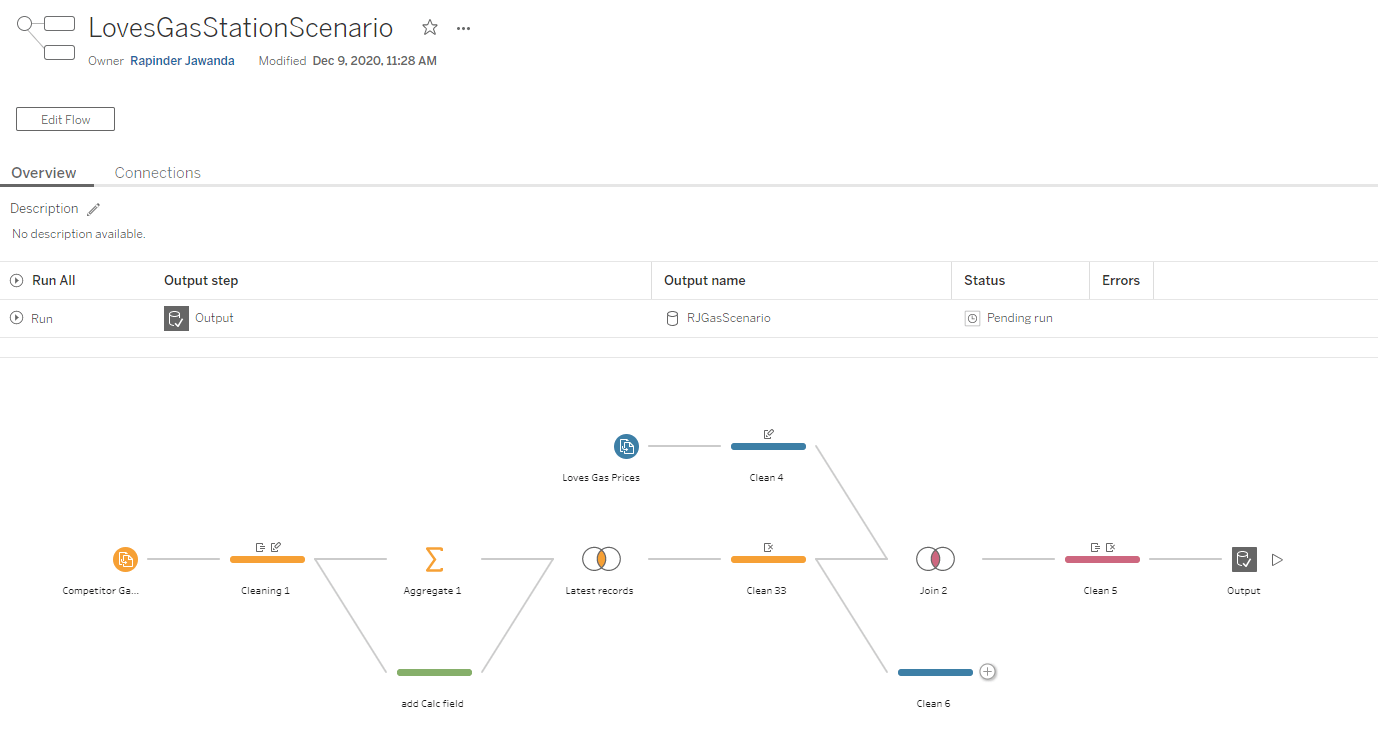 Improved data governance
As an IT professional, you will have visibility into all flows that are created or being edited, giving you more control over data and resource usage. Remove unused flows or preserve resources by preventing multiple users from running the same flow. You can even put Prep web authoring on a separate node as part of your scale-out plan.
Prep web authoring allows your flows to be fully integrated with Tableau Catalog, part of our Data Management offering. You get complete visibility into the flows being created and run since all of them are now on the server rather than on individual desktops. With Catalog's lineage and impact analysis, you can easily track the data sources being created with flows and see which workbooks are using them.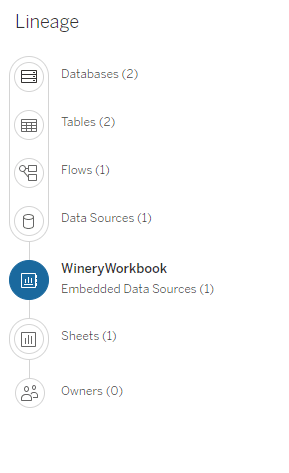 Get started today
To get started with Tableau Prep on the browser, simply upgrade Tableau Server to version 2020.4, then enable flows in web authoring. For more information, read about these settings and topology changes.

Now you're ready to start creating flows in the browser. Just click "New" > "Flow" on your Explore page and you can start building your flow just like in Tableau Prep Builder!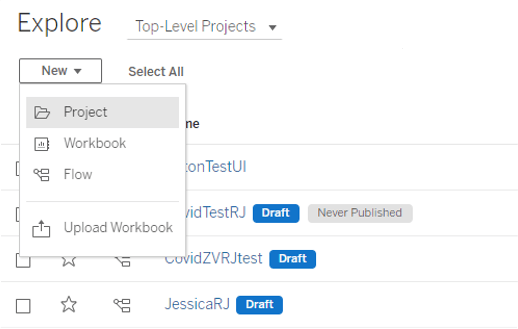 Want to learn more?
Interested in more details about Tableau Prep in the browser? For more information, see our Help documentation for Tableau Prep on the Web.
Eager to learn more about how to use Tableau Prep? Head over to the Tableau eLearning site and check out the Prep Builder course!
Subscribe to our blog
Get the latest Tableau updates in your inbox.