Now Available in Tableau 2023.2: Multi-Row Calculations, Line Patterns, and more
Tableau 2023.2 incorporates new features that can save you time and money while improving security.
We are excited to announce that Tableau 2023.2 is now available with new capabilities to improve your analytics platform's productivity, efficiency, and security. Let's take a look at the feature highlights for this release.
Multi-row calculations in Tableau Prep
With Tableau Prep, you can now easily perform multi-row calculations that enable the computation of table calculations while preparing your data. With just a few clicks, you can perform calculations like the difference from, percent difference from, and moving calculations without the need for complex calculations or coding. Moreover, the expression editor in Tableau Prep now allows you to write LOOKUP calculations. 
Line Patterns
Line Patterns provide greater flexibility and customization when creating visualizations. You can choose between solid, dashed, or dotted Line marks to highlight areas of interest in your visualizations. Line Patterns help compare actual versus modeled values or distinguishing lines in dynamic or crowded visualizations.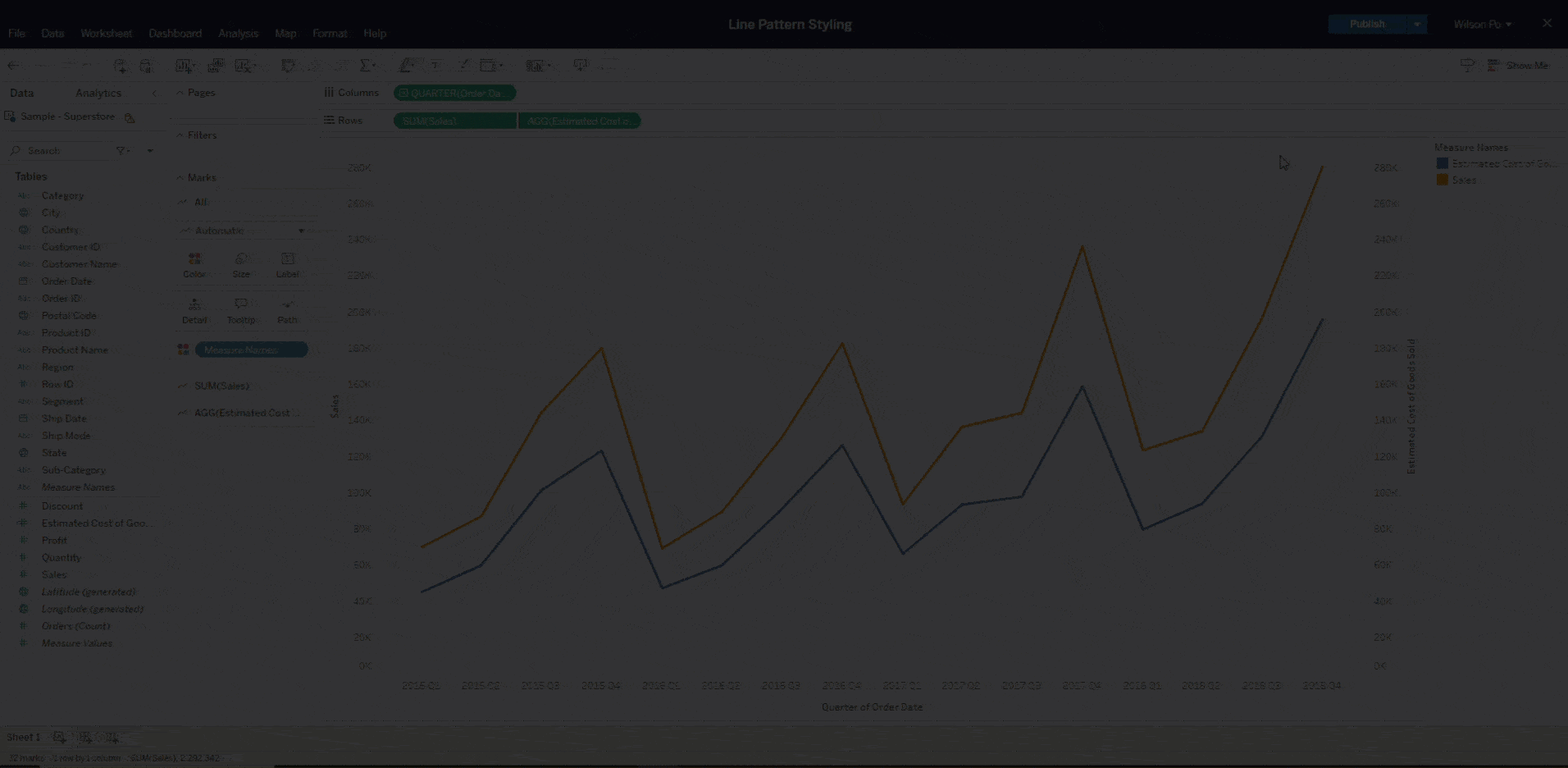 Personal access token admin control
Site Admins now get enhanced control over personal access tokens (PATs) within Tableau Cloud to follow organizational security requirements. Site admins can now manage who can create PATs and set their validity period, ranging from 1 to 365 days. Furthermore, for Tableau Cloud sites created after version 2023.2, PATs are disabled by default, and their default expiration is shortened to 180 days.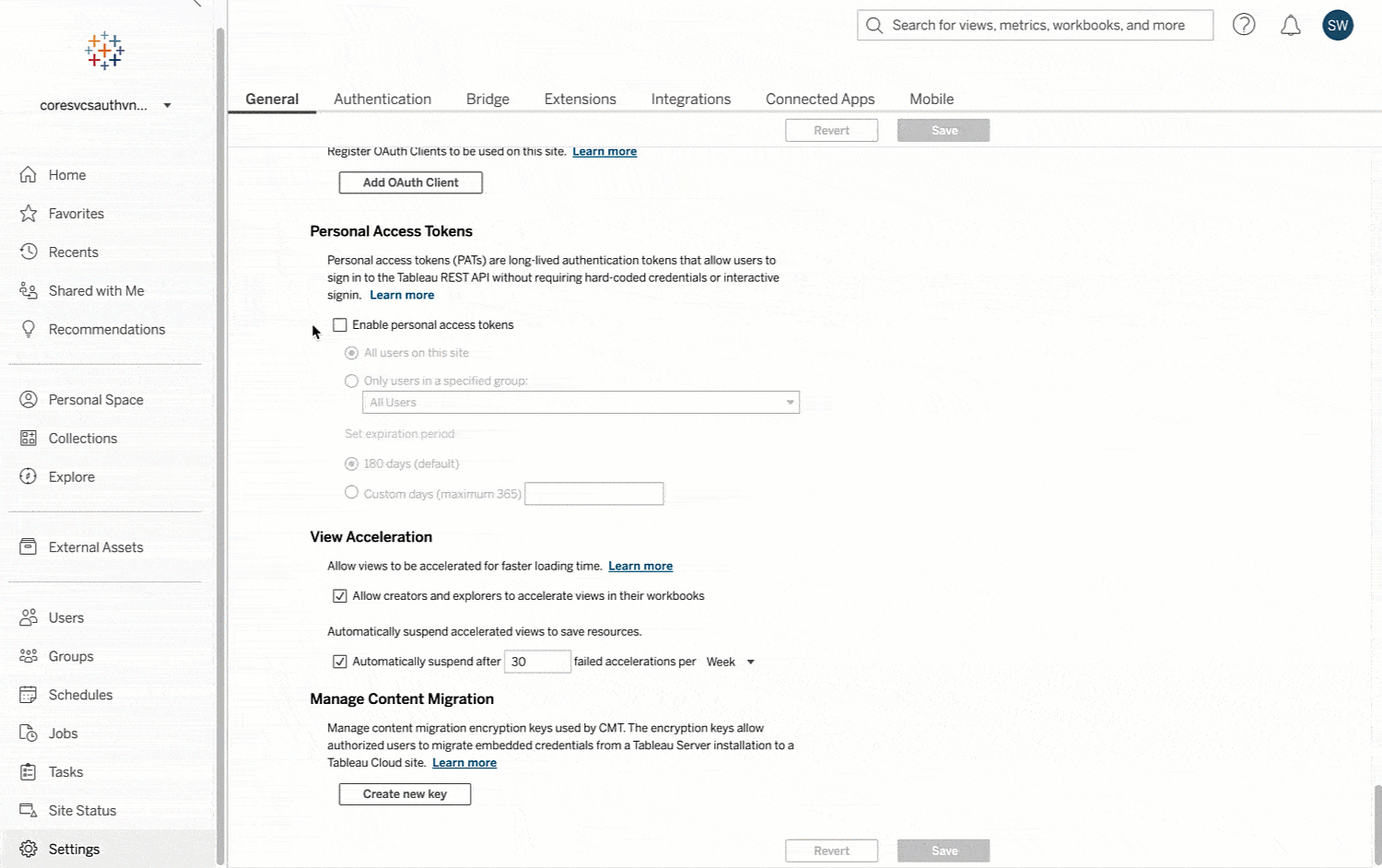 Editable Viz Alt Text
Content authors can now edit the automatically generated alt text. This can be done through the Data Guide panel or by selecting Accessibility in the Worksheet drop-down menu. The feature allows authors to add up to 2,500 characters of alt text, which provides a detailed description of the visualization's content. 
Salesforce Data Cloud connector
Analyzing data from Data Cloud using Tableau has become seamless with the new, enhanced Salesforce Data Cloud connector. The connector requires no installation and is driverless. It is also Data Spaces aware, which means you can create visualizations specific to a Data Space. 
Data Spaces are logical partitions used to organize metadata, data, and processes for relevant stakeholders in Data Cloud. Furthermore, the Data Cloud connector displays the object label instead of the object API name in Tableau's connect UI. This creates a more user-friendly experience when selecting tables for building data sources. The connector also supports 11 additional functions, including datetime functions, which can enhance content creation and data analysis processes.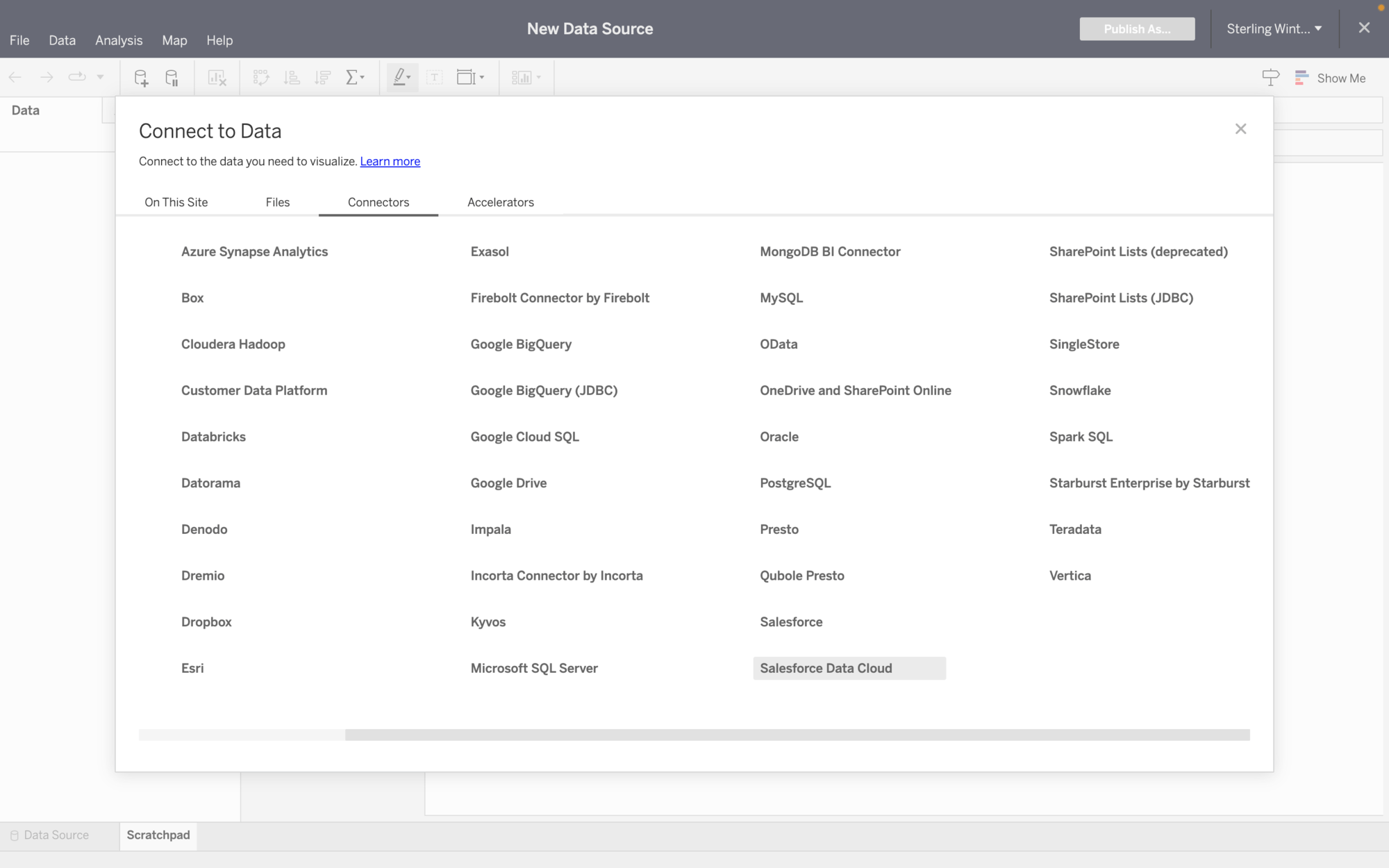 New, Easier Status Tracking of Known Issues
We're making it easier than ever to track the status of known issues. All updates are now conveniently found on the Known Issues page, a centralized location where you can track the status—whether an experience is working as expected—or whether the solution is in review, in progress, scheduled, or deployed. 
The Known Issues page has drop-down capabilities to filter by Tableau—including Tableau APIs and Extensions, Tableau Bridge, Tableau Cloud, Tableau Desktop, Tableau Mobile, Tableau Prep Builder, and Tableau Server. You can log in and subscribe to specific Known Issues, and receive automatic status updates via email. Learn more about Known Issues.
Also, Tableau Help content now has "Release Notes" documentation, formerly called "What's New", and includes documentation on new features and updates to existing ones. Release Notes are found on the Tableau Help page, and can be found by filtering versions, and by product, including Tableau Cloud, Tableau Server, Tableau Desktop, and Tableau Prep.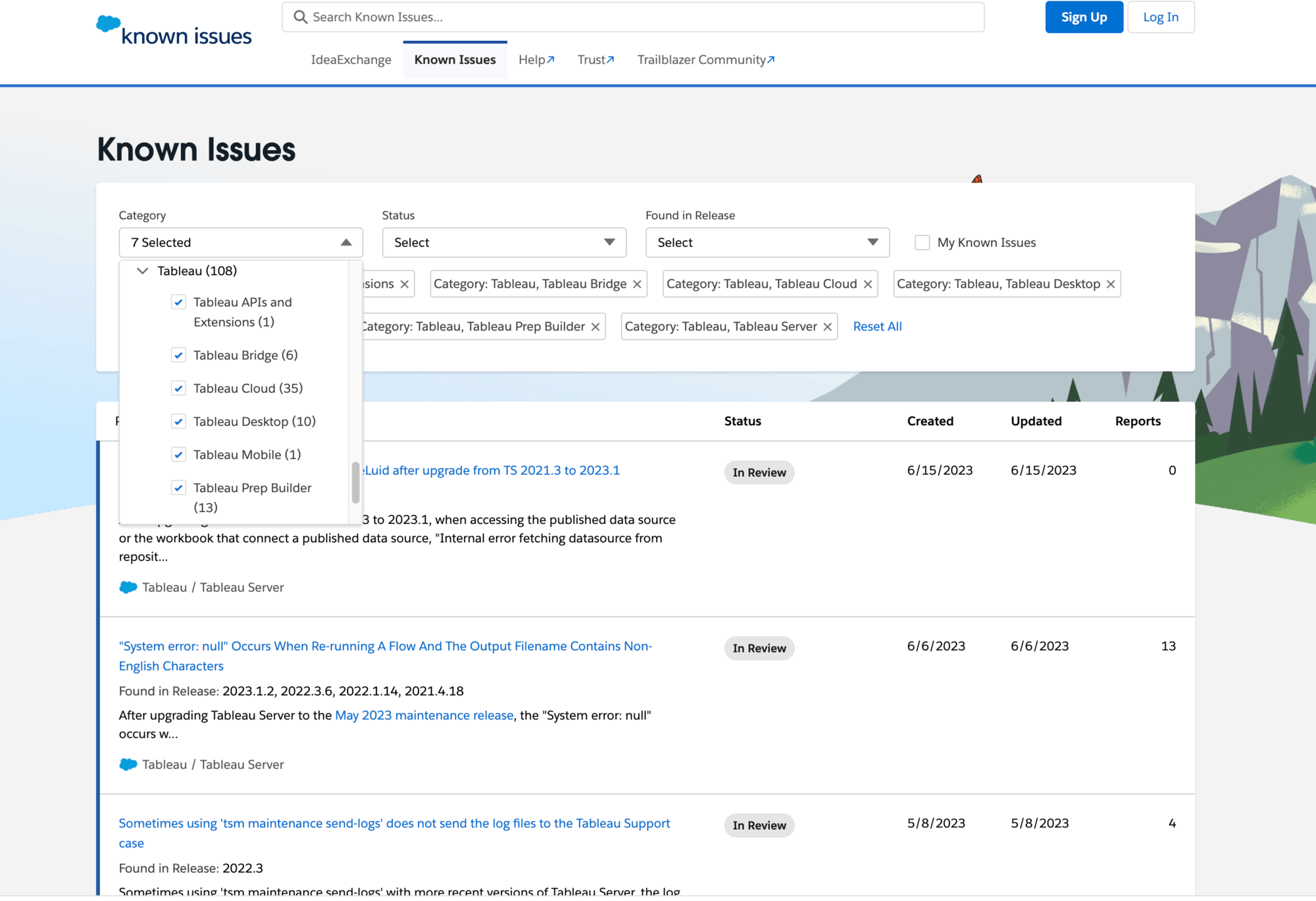 Thank you, Tableau Community!
You inspire us every day, and your partnership and support make each Tableau release possible. We couldn't do this without your incredible expertise, creativity, and dedication to using data to solve problems.
Visit the Ideas forum to see all the capabilities we've incorporated in Tableau based on your suggestions. And don't forget to upgrade to the latest version of Tableau to start using all these exciting new features.
Subscribe to our blog
Get the latest Tableau updates in your inbox.