Now Available in Tableau 2023.3: Embedding Playground, Custom Data Labels, and More
Take your Tableau analytics to the next level with enhanced productivity and greater accessibility to drive data adoption.
The Tableau 2023.3 release is now available—built to elevate analyst productivity and drive data culture by easier access to insights everywhere. This release marks a significant leap forward in empowering analysts to extract deeper insights from their data with remarkable ease. Designed with a keen understanding of the challenges faced by modern data professionals as well as casual business users, Tableau's latest iteration integrates an array of innovative features aimed at simplifying complex analytical workflows.
Embedding Playground 
Embedding data analytics enhances decision-making by providing real-time insights within existing workflows, improving data-driven actions and outcomes. And now, it's more accessible than ever to embed powerful insights in your app. Step into a world of interactive exploration with the Tableau Embedding Playground! We're thrilled to introduce this dynamic learning environment to ignite your passion for embedded analytics. Dive right in and immerse yourself in hands-on experiences that will empower you to supercharge your applications. You can effortlessly generate exportable code with just a few clicks to embed interactive visualizations. Unleash your imagination, unlock new realms of possibility, and embark on a journey to elevate your embedded analytics solutions to unprecedented heights. Join us in this exciting launch as we pave the way for your data-driven success.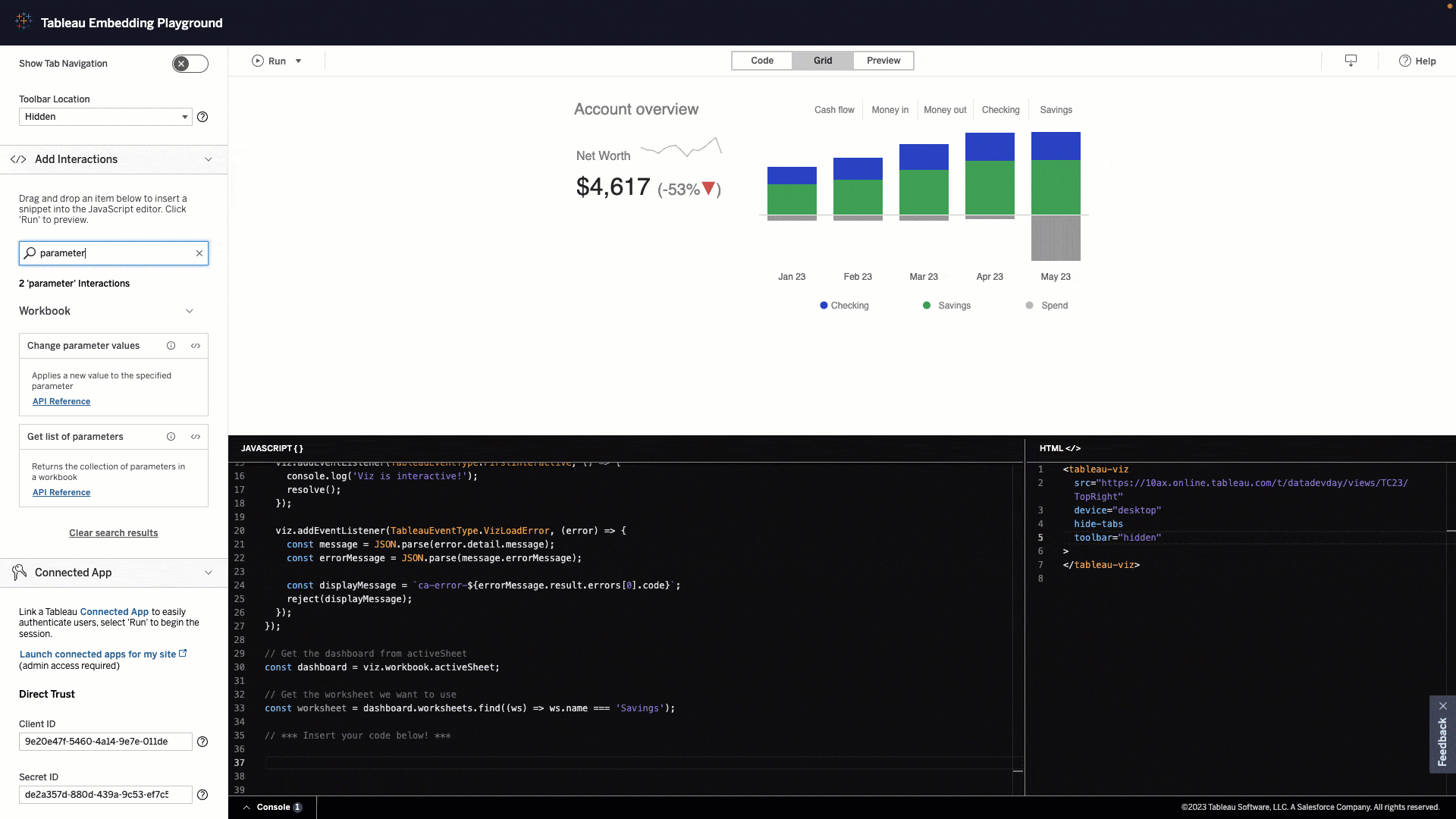 Custom Data Labels
Elevate your data accessibility with Tableau's latest innovation—custom data labels. Building upon a suite of labeling features like certifications, data quality alerts, and sensitivity labels, administrators can now define custom data labels, enabling Creators and Explorers to enhance data asset discovery and auditing within Tableau. But that's not all; the Data Labels API opens doors to third-party applications, allowing metadata labeling for Tableau sites, even beyond Tableau's data creation, such as databases and tables in upstream content. This breakthrough promises to revolutionize your data management strategy, providing a comprehensive approach to data categorization within the Tableau ecosystem. Explore the future of data accessibility today.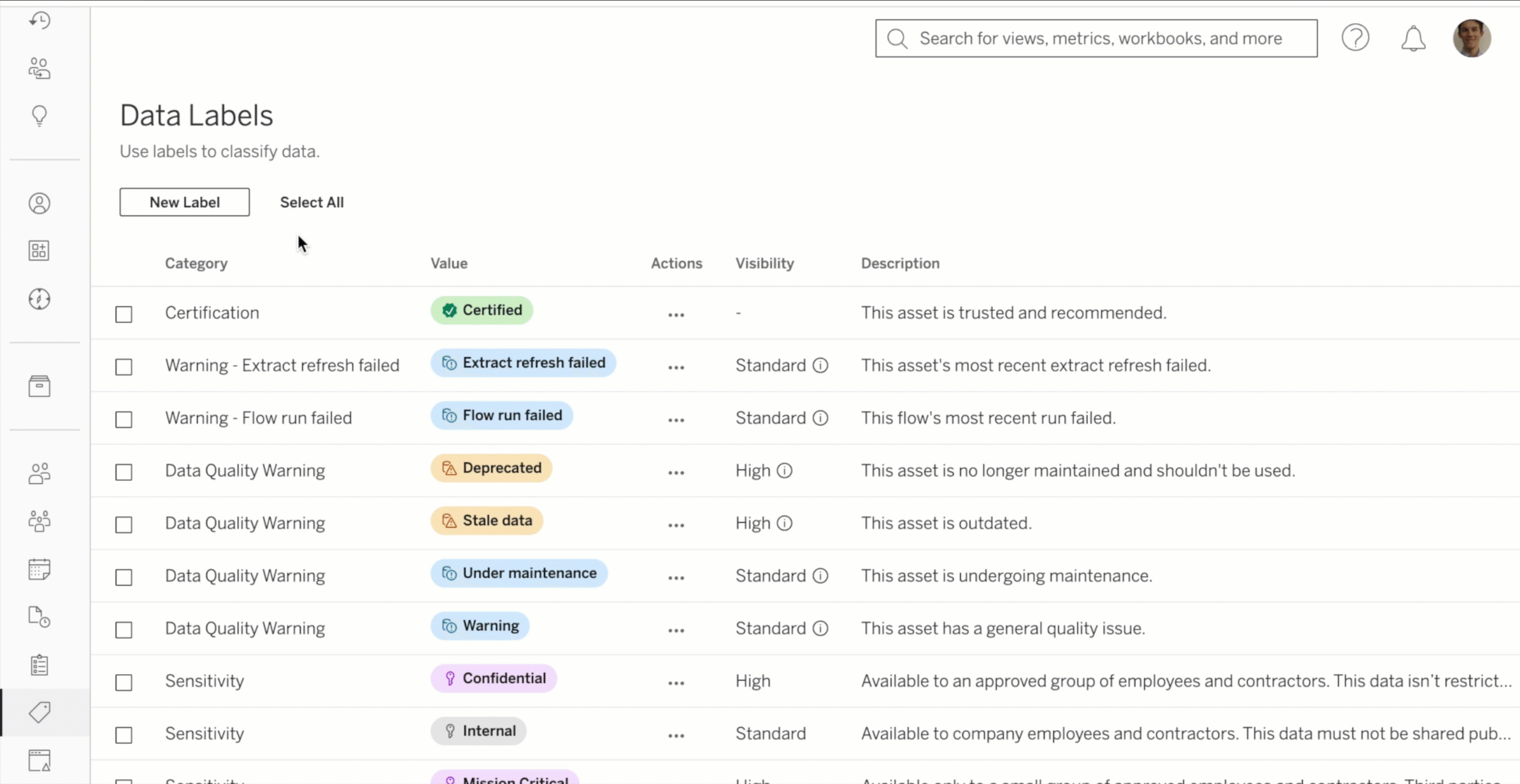 Dynamic Axis Ranges
Revamp your visualizations and take them to new heights with the power of parameters in your workbook. Dynamic axis ranges addresses one of our most requested features from the Ideas Forum, gaining 4,000 votes since it was first recommended. Imagine the freedom to adjust axis ranges by simply selecting from a range of parameters. Whether you need a single dynamic axis extent for either the start or end or wish to synchronize both extents using compatible fields, this feature opens up a world of possibilities for crafting truly dynamic and insightful visualizations. Explore the potential of parameter-driven axis ranges and watch your data come to life like never before!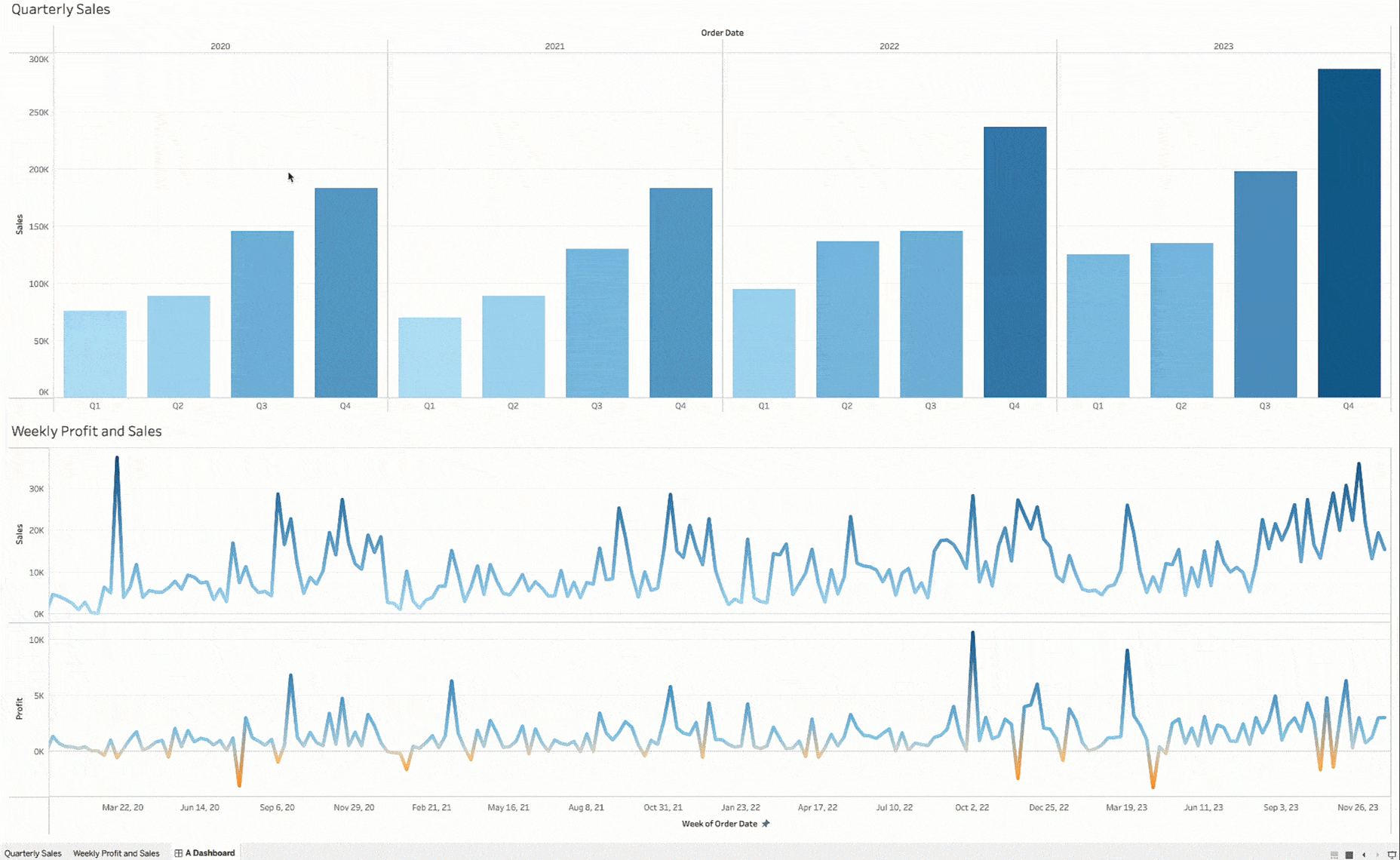 Native Lightning Web Component 
Extend the reach of your data insights directly to your users' preferred platform! With the latest integration capabilities, you can easily embed Tableau vizzes, that you know and love, directly into your Salesforce experiences (Sales Cloud, Service Cloud, etc.) through the Lightning Web Component. Moreover, authentication is a breeze with Trusted Tokens through Connected Apps. This means you can create a seamlessly integrated analytics experience where CRM Analytics charts and Tableau visualizations coexist harmoniously within Salesforce. Plus, the Tableau Component filter parameters enable smooth synchronization between CRM Analytics Dashboards and Tableau Components, ensuring your data stays in perfect harmony, regardless of where it's viewed. Unlock a world of data-driven possibilities and enhance your user experience today.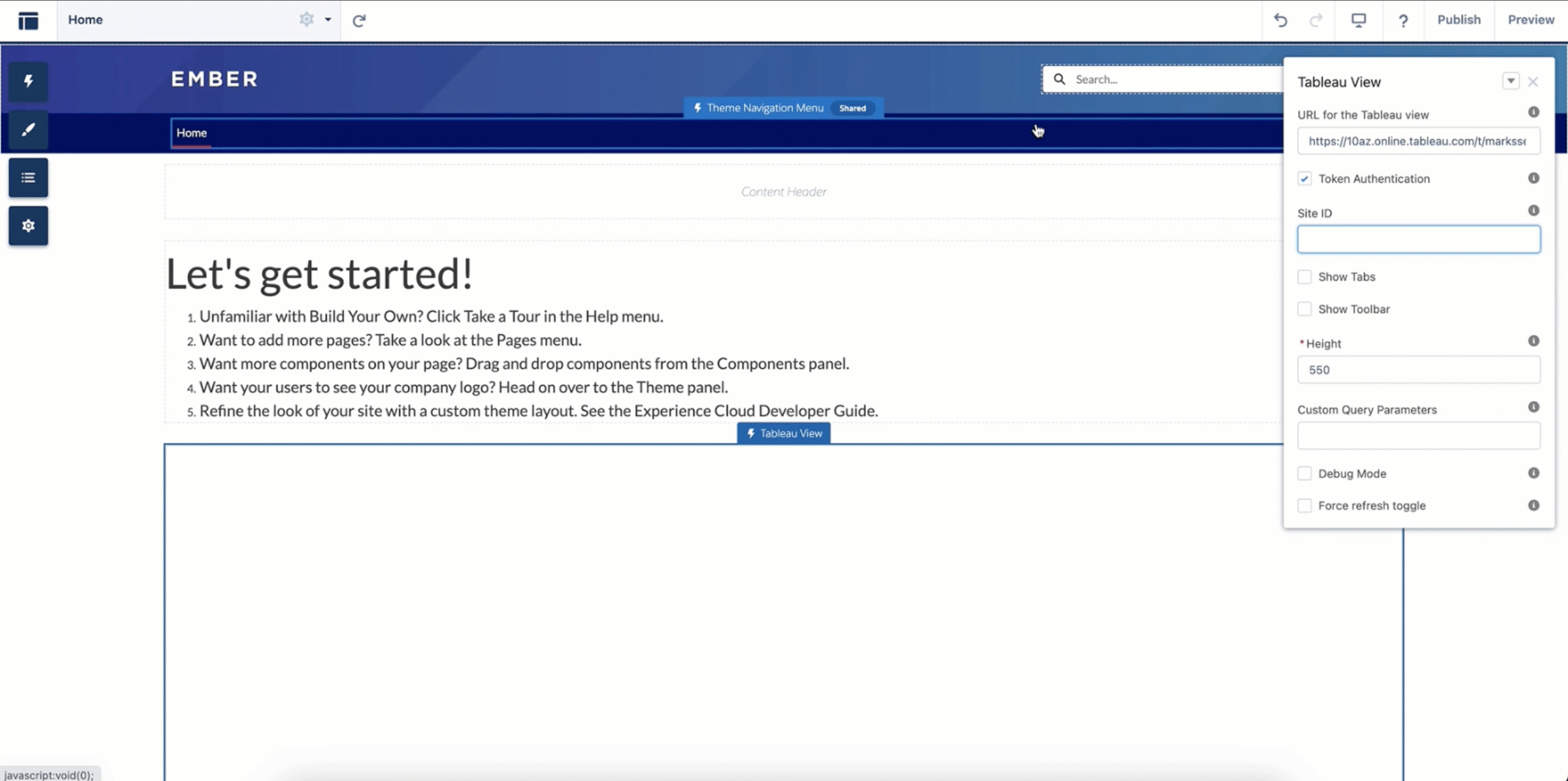 Tableau Cloud add-on for Google Workspace
Enhance your workflow by seamlessly accessing data insights where you need them most. Thanks to our latest partnership with Google, you can now experience the convenience of previewing a Tableau Cloud visualization right from within Google Docs. With Tableau's integration with Google Smartchips for Google Workspace, links leading to Tableau Cloud visualizations instantly transform into thumbnail views, offering essential information like the visualization's name, last updated date, and a live preview image that always reflects the latest data. Plus, with a simple click, you can open the visualization in Tableau Cloud for deeper exploration. This feature is readily available in the Google Workspace Marketplace, ensuring easy access to vital data insights within your daily workflow.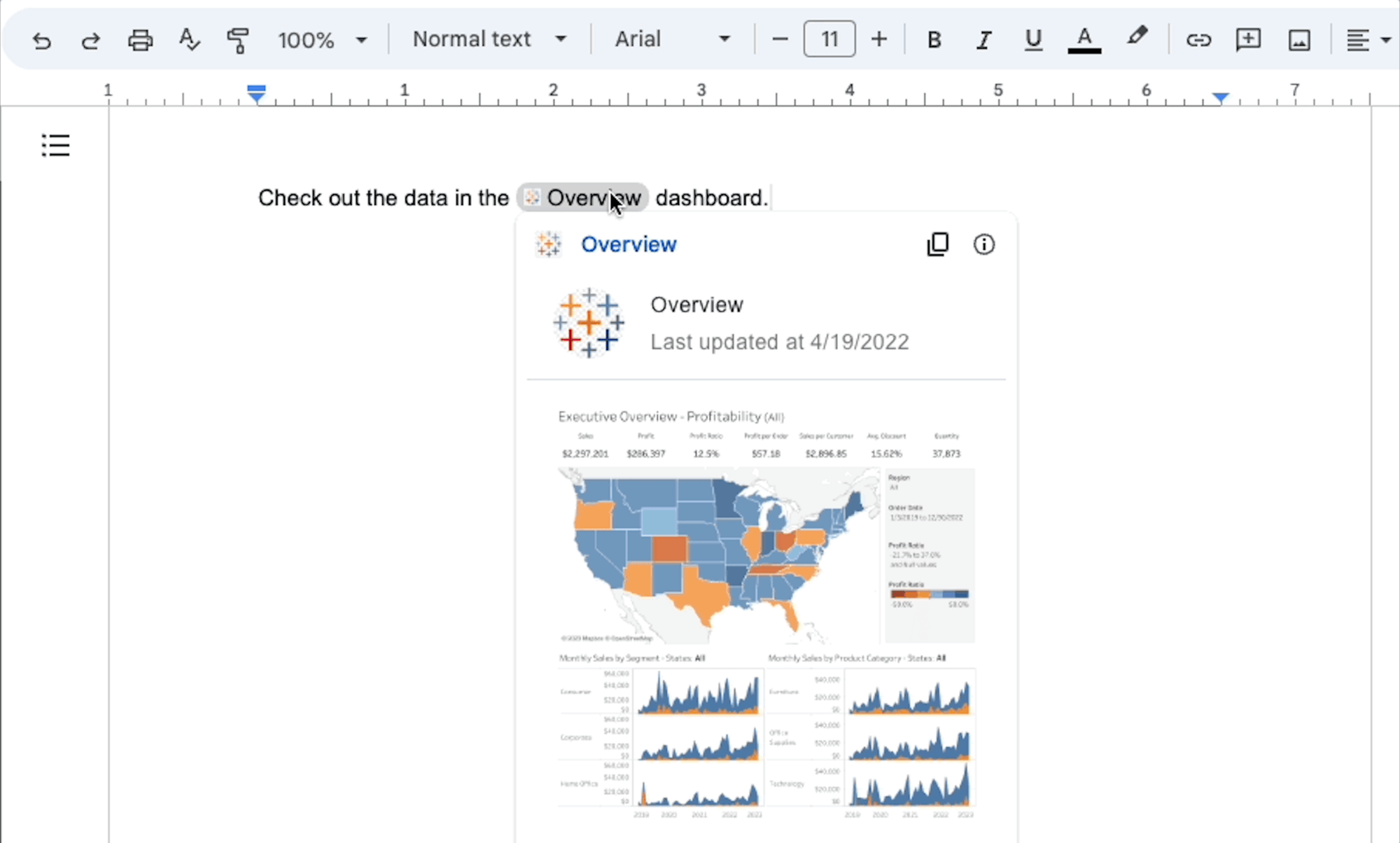 As you dive into these exciting features and explore their endless possibilities, we invite you to embark on your data journey with confidence and creativity. At Tableau, we're committed to empowering your data-driven success, and we can't wait to see the incredible insights you'll unlock. Here's to a future filled with smarter decisions, enhanced user experiences, and a deeper understanding of your data. 
Thank you, Tableau Community!
Your daily inspiration fuels our endeavors, and your unwavering partnership and support drive every Tableau release. Your remarkable expertise, boundless creativity, and unwavering commitment to leveraging data to tackle challenges make all of this possible. We honestly couldn't have achieved these milestones without you.
Based on your suggestions, visit the Ideas Forum to see all the capabilities we've incorporated in Tableau. And don't forget to upgrade to the latest version of Tableau to start using all these exciting new features.
Subscribe to our blog
Get the latest Tableau updates in your inbox.