Making mobile-friendly data visualizations with Tableau 2019.1
Nearly half of global web traffic originated from mobile devices in 2018, so it's no surprise that a great mobile experience is now a standard for websites. Interactive data visualizations are no exception, which is why we launched device designer with Tableau 10, giving you the ability to design, preview, and customize a dashboard's appearance on phones, tablets, and desktop monitors (check out "How to make device-specific dashboards that make everyone happy"). With the launch of 2019.1, now authoring mobile dashboard layouts just got even easier.
Introducing automatic dashboard phone layouts
You can now automatically add phone layouts to new visualizations, with the ability to customize them for specific use cases. Here's a look at a mobile-friendly viz created with 2019.1 using data about U.S. government web traffic from analytics.usa.gov.
When creating a new visualization, a phone layout will be created automatically. This provides a good starting point for making a mobile-friendly version of your visualization. Still need to make a few tweaks? Just click "Edit layout myself" to begin customizing the layout you need.
How does it work?
This feature works for both Tableau Desktop Professional Edition and Tableau Desktop Public Edition. If you're unsure which one you have, here are instructions on how to find out. Your default setting will automatically generate a mobile layout, so don't forget to preview the mobile view of your viz before publishing to Tableau Public.
Open Tableau Desktop.
Connect to data, create sheets, and create a new dashboard. Note that the Phone layout has been added automatically.
Add sheets to the Default Layout. Phone Layout will account for changes made to Default Layout.
Click on 'Edit layout myself', make changes to the Phone layout, and publish customized Phone layout.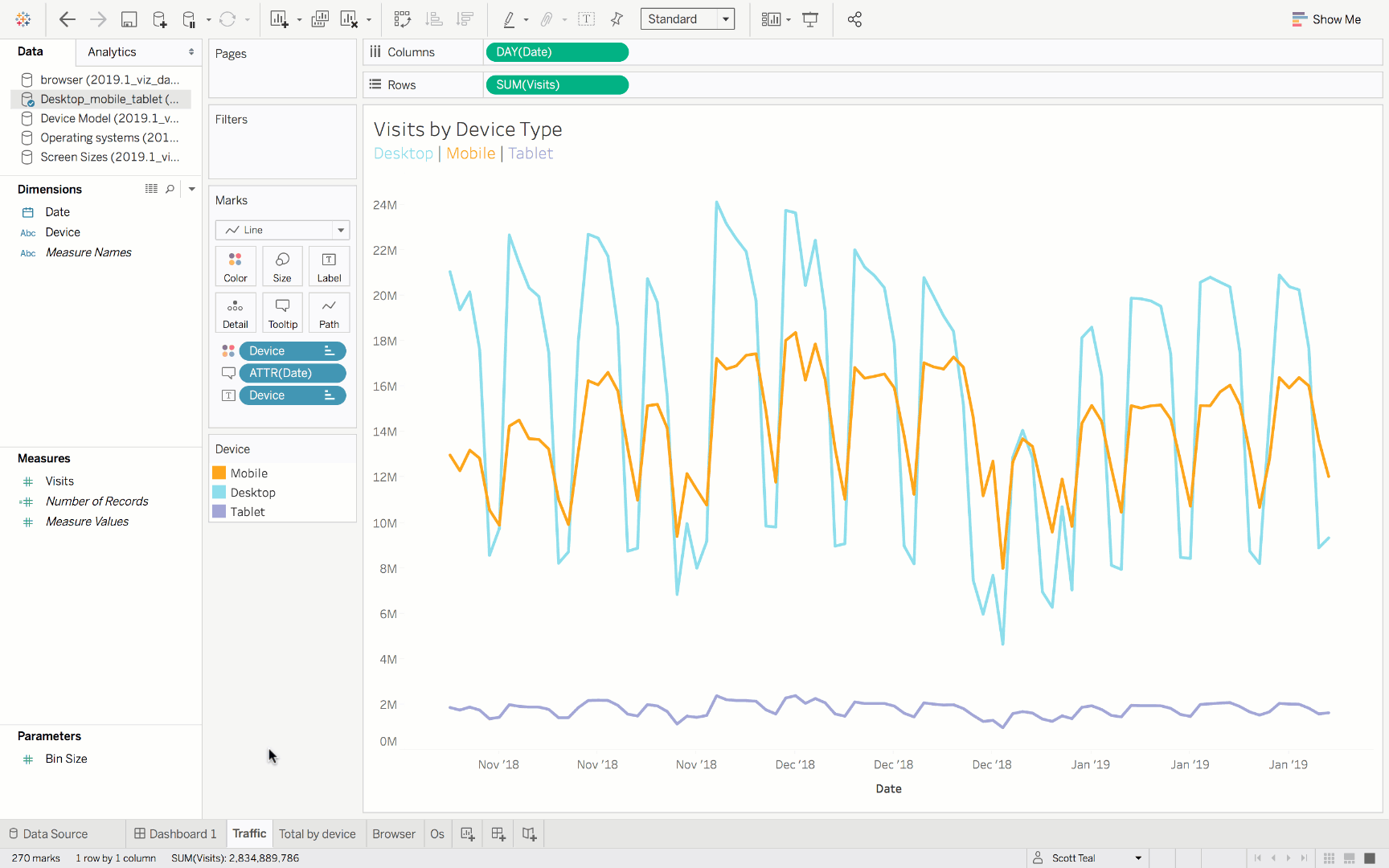 Auto-Generated Phone Layouts is turned on by default. This setting is controlled at the workbook level, meaning changing the default setting is necessary for every new workbook.
If you aren't already in the habit of creating mobile-friendly visualizations, give it a try!
Tableau Desktop Public Edition 2019.1
Free for Mac and Windows
Once you've created a mobile-friendly viz, share it on social media and tag us (@tableaupublic). If you don't know where to start, check out our Mobile First gallery for inspiration.
Other features in 2019.1
Export to PowerPoint
You can download vizzes from Tableau Public in the form of an image, data, crosstab, PDF, Tableau Workbook, and now with 2019.1 a PowerPoint file. You can export vizzes to PowerPoint as high-resolution images, making integration into presentations easier.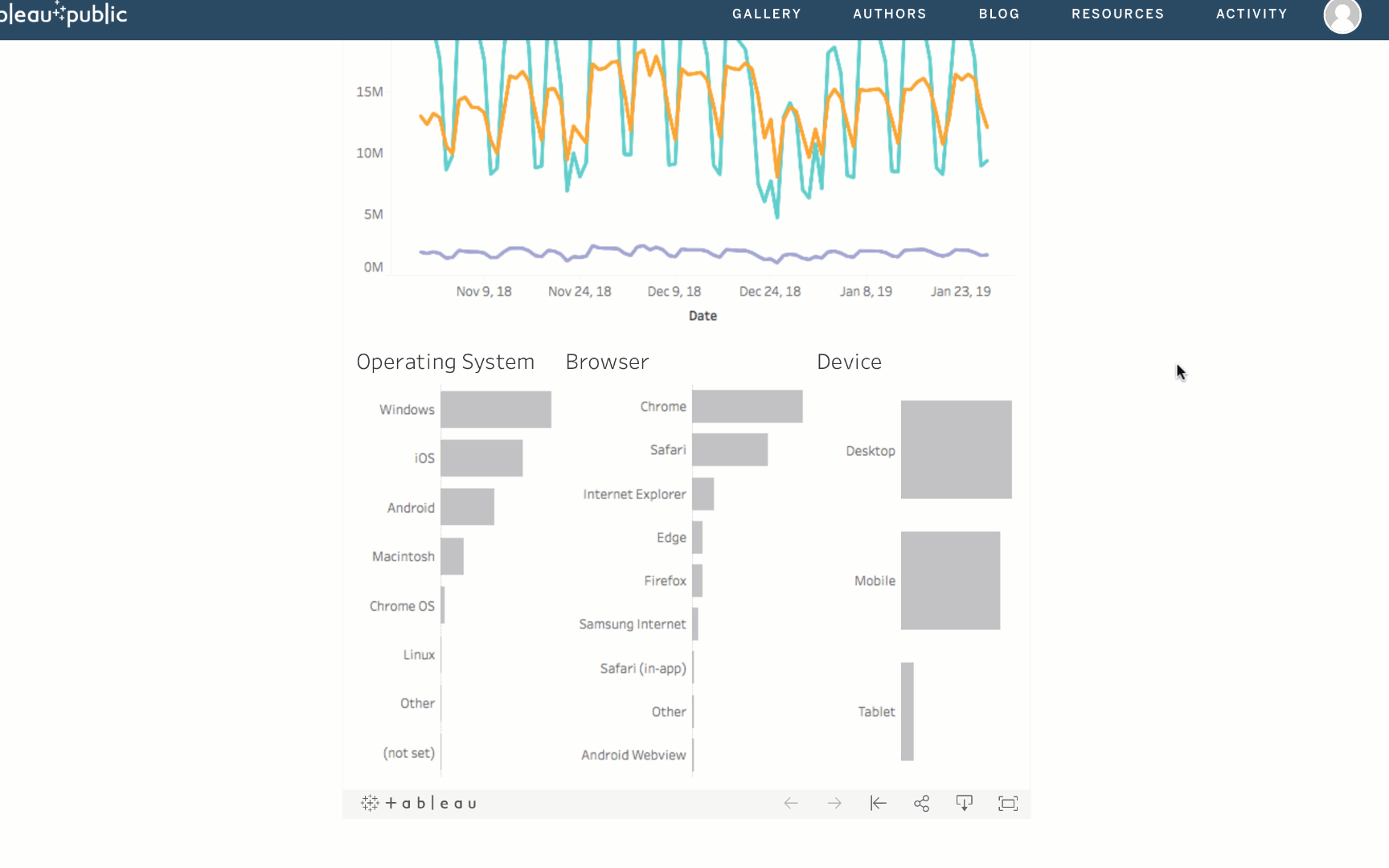 Url action improvements
2019.1 also comes with enhancements to URL Actions. If you're unfamiliar with URL Actions, see 5 awesome things to embed with URL Actions. With 2019.1, you can target specific dashboard web objects for URL actions.
New to Tableau Public?
Create a Tableau Public profile and check out our resources page with how-to videos and sample data to get you started.
Subscribe to our blog
Get the latest Tableau updates in your inbox.