New features to help you find data viz inspiration
We constantly strive to empower you with more ways to connect with others, explore data, and find inspiration. Let's take a look at some new functionality released this year that helps you do just that.
Customize visualizations from your browser
In June of this year, we added the ability to edit your vizzes from your browser, making it easier to perform those finishing touches. Now with the release of Tableau 2019.4, you can do things like customize tooltips and map styles from your browser! To try it out yourself, sign in to your Tableau Public profile and click the 'Edit' button above any of your vizzes.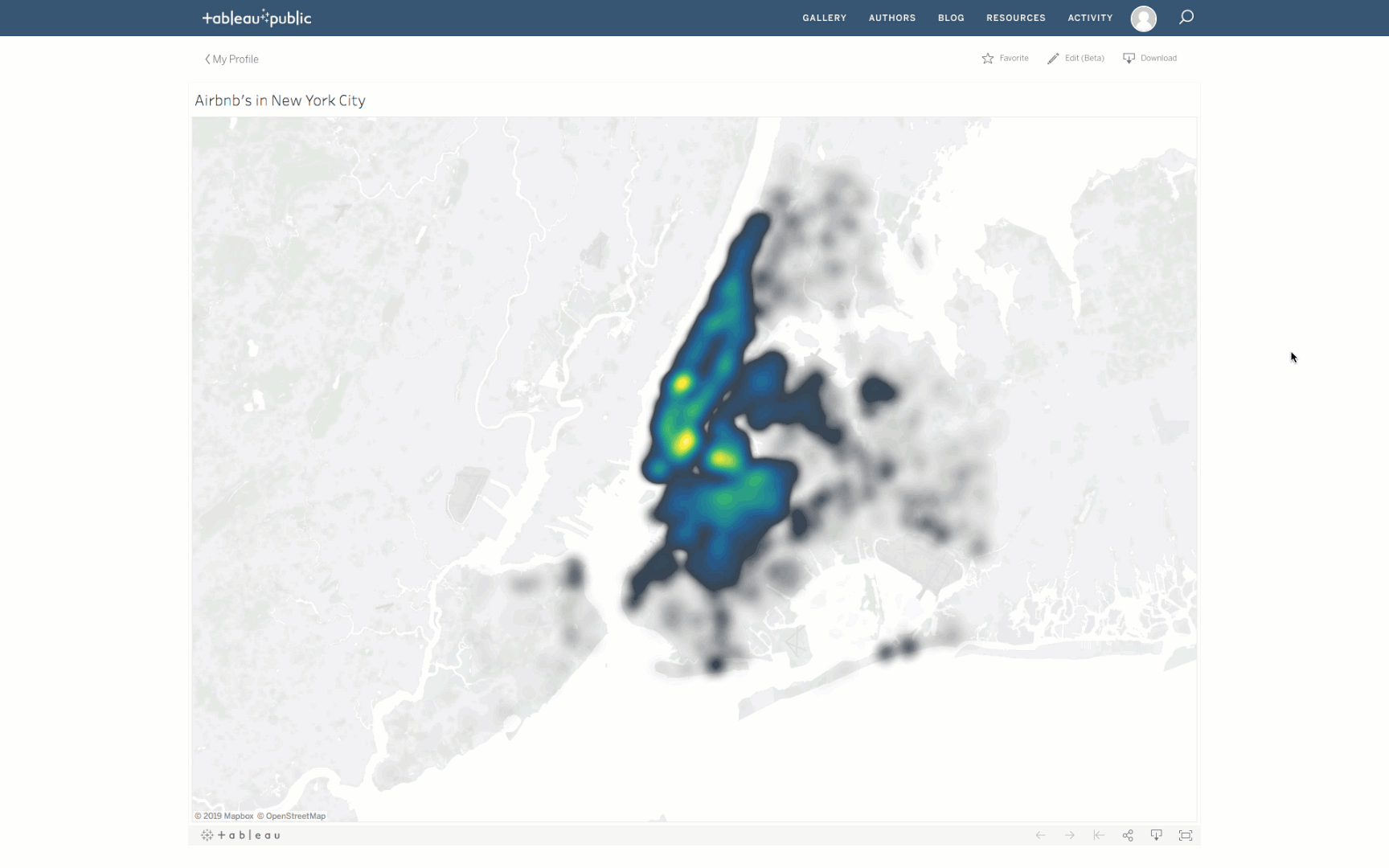 As always, the latest version of Tableau Desktop Public Edition is available to download for free!
Explore topics with hashtags
In August of this year, we added the ability to add hashtags to your vizzes, making it easier to explore visualizations on a variety of topics and giving you the ability to make your content more easily discoverable by others. Since adding this feature, some of the more popular hashtags include #makeovermonday, #workoutwednesday2019, and #ironviz. With over 4,000 hashtags added to 11,000 vizzes thus far, start exploring today!
Find inspiration from your activity feed
In August of this year, we raised the number of authors you can follow on Tableau Public to 2,000 authors. Following authors fills out your personalized activity feed, keeping you up-to-date with the latest activity from the people you follow. In addition, we made a tweak to the activity feed, giving you the ability to toggle between Favoriting and Publishing activity. Click the 'Published' tab to see a list of recent activity where an author you follow has published a new viz. Click the 'Favorited' tab to see a list of recent activity where an author you follow has favorited a viz, helping you discover more authors and more vizzes!
Looking for some authors to follow? Here are a few places to look.
Your feedback helps us know what to build next. Send us your thoughts and ideas by posting to the Tableau Ideas Forum and include the tag tableaupublic. You can also vote on ideas from others!
Subscribe to our blog
Get the latest Tableau updates in your inbox.