DataFam Roundup: June 13 - 17, 2022
A weekly blog post that brings together what's trending in the community all in one post.
Welcome! Dig into this week's DataFam Roundup—a weekly blog that brings together community content all in one post. As always, we invite you to send us your content—and the DataFam content from your peers that have inspired you! Find the content submission form here.
DataFam content 
Brian Moore, Do Mo(o)re with Data: Techniques for Filtering on Multiple Selections with Dashboard Actions in Tableau
Dive into content created by the Tableau Community: 
Pride Month
​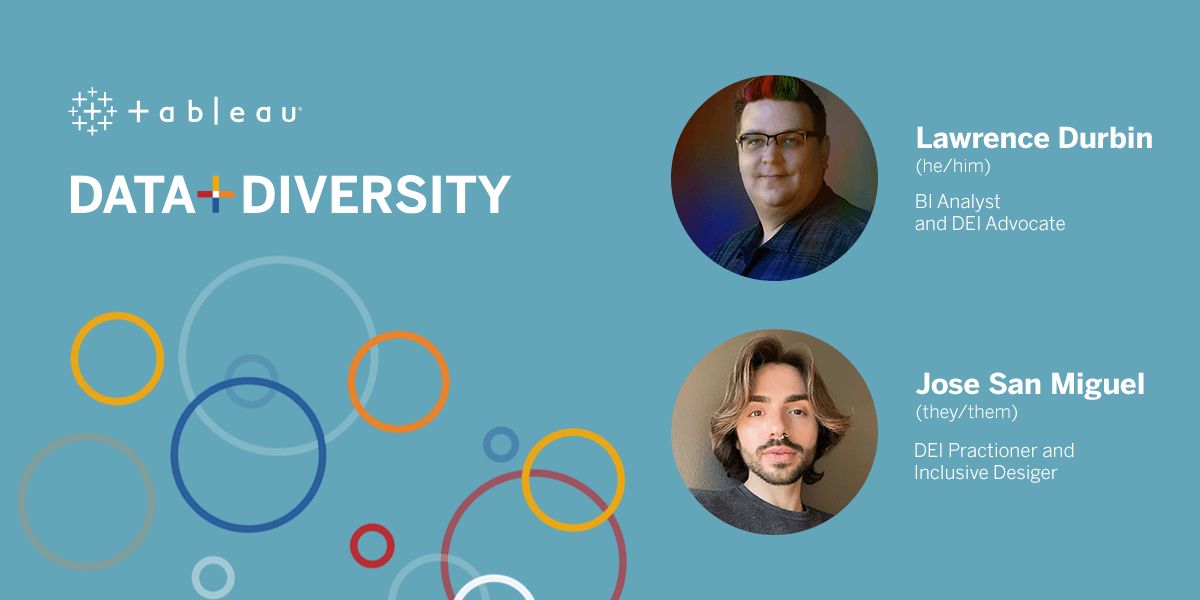 Data + Diversity: Celebrating the impact of the LGBTQ+ community
Upcoming events and community participation
My Tableau Story with Visionary Lindsay Betzendahl, June 21: The My Tableau Story series showcases the evolving and inspiring experiences of Tableau Community leaders. People like you who wanted to grow in their data journey. Join us for Episode 4 as we sit down with Community leader and Tableau Visionary, Lindsay Betzendahl.

Data Leadership Collaborative Braindates, June 23 - 24: Exchange ideas with data leaders from around the world.
Tableau Community Booster Meetup, June 24, 2022: This space is to celebrate and discover some amazing Tableau Community lead projects. We will start with quick outlines of each project, then you will have a chance to meet the organizers and data artists that lead these exceptional groups during this virtual networking event via Remo.
Tableau DataFest 2022: It's time to sharpen your Tableau skills, propel your career forward, and have some fun at a Tableau DataFest in a city near you. Drawing together key sessions from Tableau Conference '22 in Vegas with new bespoke demos and deep dives from local customers and partners, Tableau DataFest is your destination for data.
Stay up to date with the latest and greatest from the Tableau Community. We'll help you along in your Tableau journey, bring your data skills to the next level, and nurture powerful connections.  
Sign up to be a panelist for the 3charts@3 Live: A Mystery Chart Show featuring topics like personal finance, energy, healthcare and more!
Data Book Club, Summer 2022 Selection: Invisible Women: Data Bias in a World Designed for Men
Vizzes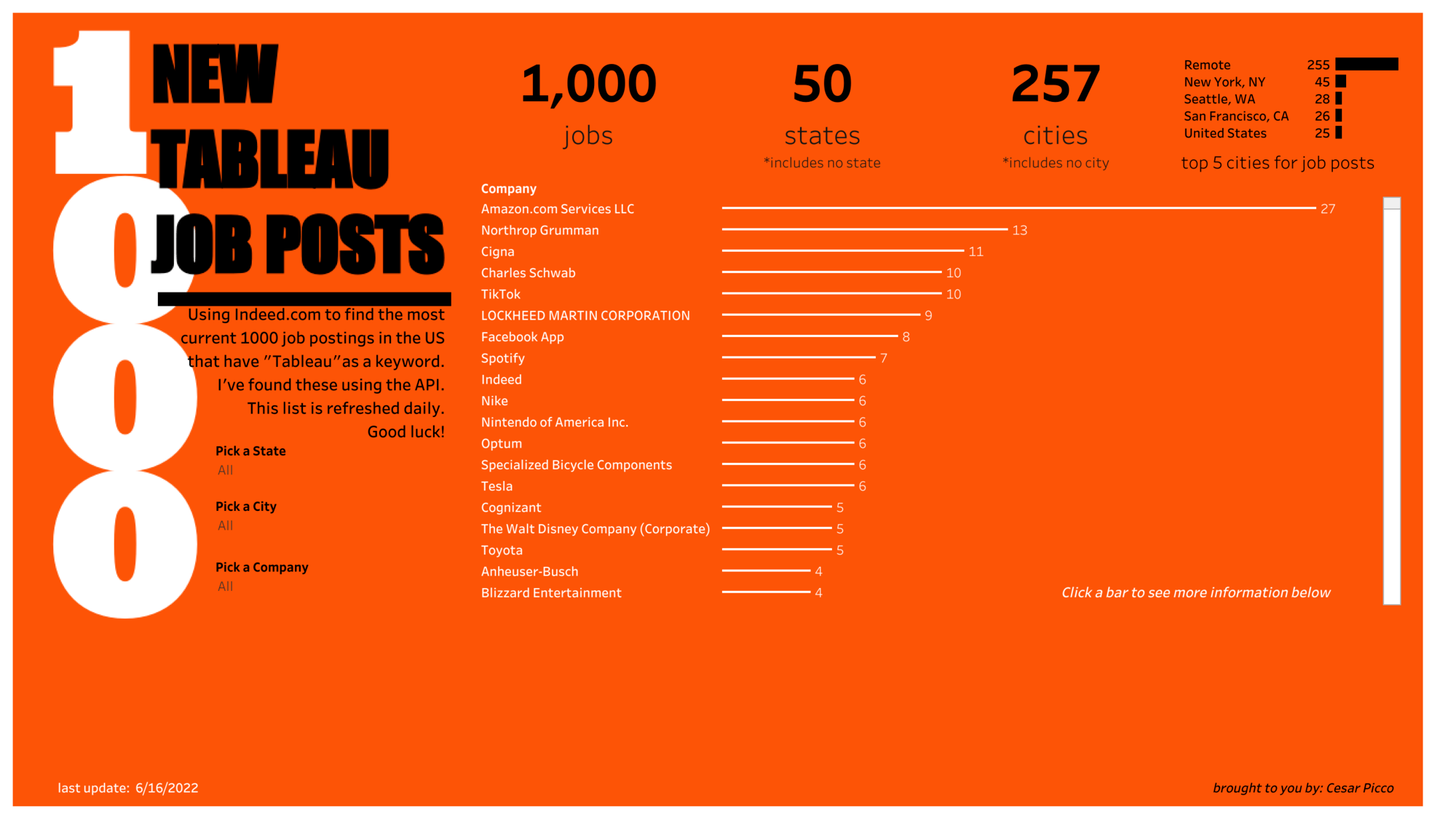 Cesar Picco: 1000 New Tableau Job Posts
See the latest Viz of the Day, trending vizzes, featured authors, and more on Tableau Public.
Check out some inspirational vizzes created by the community:
Subscribe to our blog
Get the latest Tableau updates in your inbox.