Check out the 2019 Iron Viz entries on music data
Hey, data rockstars! The entries for the second 2019 Iron Viz global qualifier contest on music data are in.
For this contest, we challenged you to visualize music data using any public data set of your choosing. We received 101 entries—the most we've ever received for an Iron Viz competition since we first started in 2009. We're also excited to report that 46% of the entries were from first-time Iron Viz participants.
Our judges will review the submissions and score them according to three criteria:
Design: How appropriate is the design for the story that is being told?
Storytelling: Is there a clear story being told or question being explored, and is there appropriate context?
Analysis: How sophisticated and appropriate is the data that is being used for the story?
The author of the winning viz will be our second finalist advancing to compete live on the Iron Viz stage at this year's Tableau Conference (#data19) in Las Vegas. Only one will advance to the Iron Viz Championship, but remember, just participating is a huge accomplishment! Win or learn—you can't lose.
Amazed by these rockin' entries? Make some noise! Favorite the vizzes below and follow each author's Tableau Public profile.
Love one of these vizzes? Favorite it and sound off on Twitter using #IronViz! Not sure how to favorite? Check out the GIF below for a quick guide.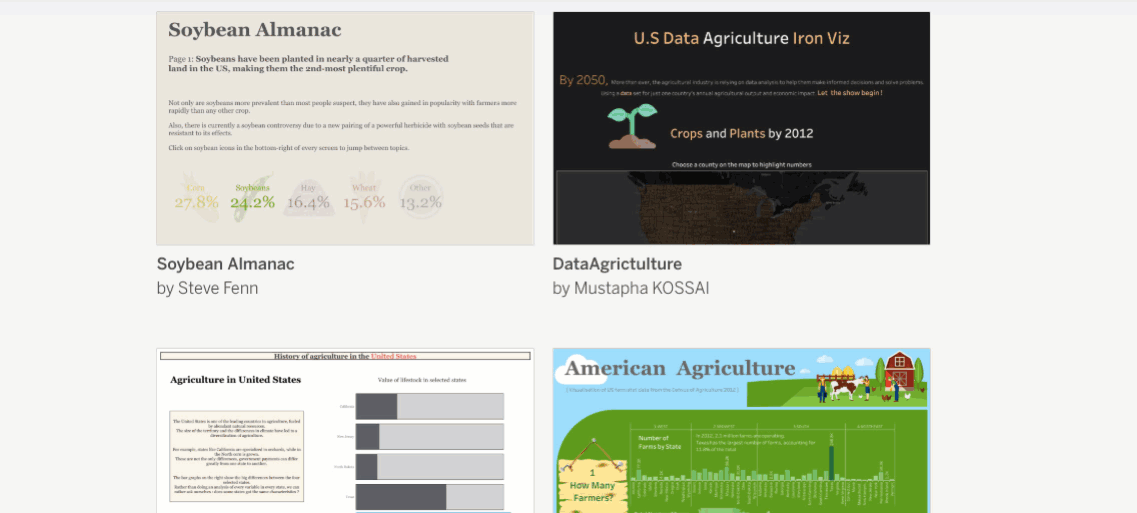 Subscribe to our blog
Get the latest Tableau updates in your inbox.