Best of the Tableau Web: Learnings from TC(ish) and Iron Viz
Hello, Tableau community! Welcome to Andy's September and October round-up of the best content being produced by you, the Tableau community.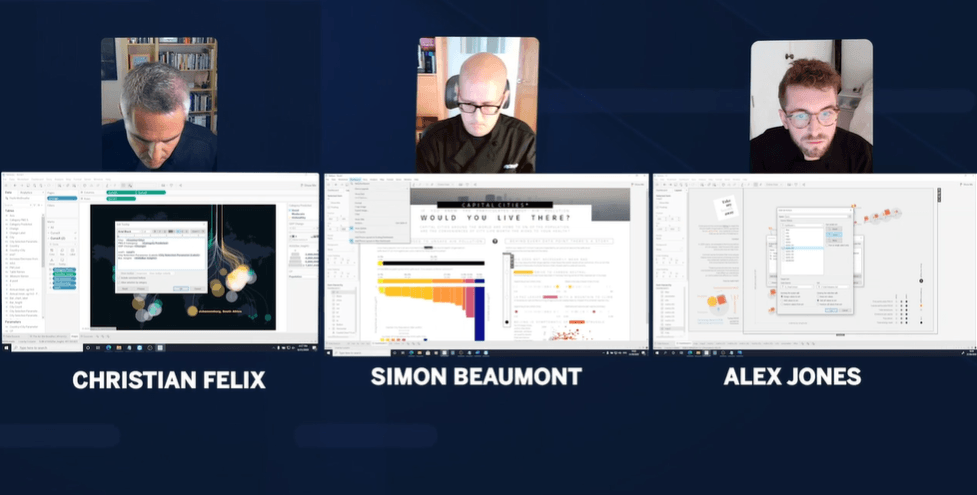 Phew! It's November. Welcome back to Best of the Tableau Web, where I share some of the best community content I've seen in recent times. And since we're right on the heels of our first ever virtual Tableau Conference(ish), there's a lot to highlight!
For this segment, three themes come to mind.
First: Iron Viz is the ultimate data competition and it was a privilege to host this event with Keshia Rose again. Going virtual this year presented challenges, but also many new opportunities. As I write, we're in the midst of releasing special episodes of our weekly livestream series, If Data Could Talk, with all three finalists. In each one, we're pressing play on their 20-minute Iron Viz build and getting the inside scoop on all their data decision making. I'm really excited about these episodes because there's a huge amount to learn from them for data viz enthusiasts of all skill levels. You can watch the episodes live for free on all our social media channels (no sign-up needed!) so make sure to follow Tableau on Twitter, LinkedIn or Facebook.
Second: Let's talk Tableau Conference(ish)! It's always a pleasure reading people's recaps of Tableau Conference for specific learnings, key themes they take from the event, and above all else, inspiration around the Tableau community. I particularly enjoyed these thoughtful perspectives from Adam Mico, Sarah Bartlett, and Dustin Wyers.
The third and final theme is yet another focus on what must be the most revolutionary feature we've added to desktop in years: Set and Parameter Actions. These features continue to open up new paths to interactivity that astound me. Keith Dykstra explains how to simplify them, Spencer Baucke provides an overview of Set Controls, Ethan Lang shares ways to use them with secondary data sources, Steve Wexler applies them to survey data, and Andrew Watson uses them to build some great Viz in Tooltips. This functionality seems to have endless possibilities: I say keep 'em coming.
As always, enjoy the list below! Follow me on Twitter and LinkedIn as I try and share many of these throughout the month. Also, you can check out which blogs I am following here. If you don't see yours on the list, you can add it here.
Subscribe to our blog
At Tableau, we find exciting news about data, analytics, and visualizations every day. Sharing that news through our blog is a key part of our mission to help people see and understand their data. From tips on using Tableau more effectively to learning how everyday people are dealing with data challenges, the Tableau blog is a place for data lovers.