Best of the Tableau Web: January 2021
Hello, DataFam! Welcome to my first edition of Best of the Tableau Web (BOTW), where I'll recap highlights from last month. For me, the Tableau Community has been a treasure trove of content that's both highly inspirational and technically deep. In fact, the first piece of Tableau content that I found online in 2012 was the first edition of BOTW. That blog post led me to the community forums, and the rest is history. I'm now part of Tableau (having joined in 2019) and recently created Real World Fake Data (RWFD) to scratch an itch for business-ready dashboards for the DataFam community. So, things have come full circle and I'm deeply honored to be co-authoring Best of the Tableau Web this year, along with Andy Cotgreave.
Blogs are a funny thing. No one asks you to blog. No one expects you to blog. You just write and share your voice with the world. I bring this up because Bridget Cogley, Tableau Zen Master, wrote a blog post called Data Doctor: The Advice Column No One Asked For and the title just made me laugh. She smartly addresses problems that all of us in the data world have experienced, but the cool thing is she wrote about it and that resonated with readers and community members. So the next time you have a notion about data visualization, process, data, or you find something you think is amazing, let it out in a blog! Some of the greatest blogs in the community started with the author just wanting to record their Tableau discoveries to better remember them in the future.

Data Doctor Download: The Advice Column No One Asked For
by Bridget Cogley, Tableau Zen Master
With that, enjoy this month's list of thoughts, how-to's, inspiration, and information that cover a variety of intriguing topics and some were even created by newcomers. You can follow me on Twitter and LinkedIn as I take a closer look at these throughout February. You can also check out the blogs Andy and I follow here. If yours isn't on the list, add it here.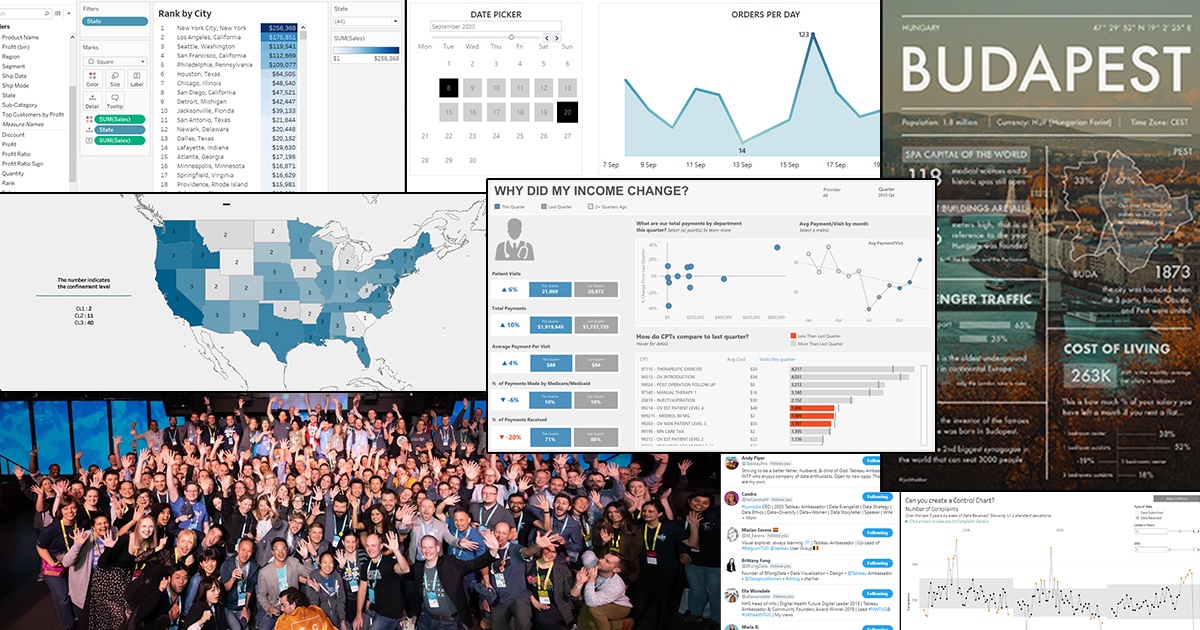 Tips and Tricks
Sean Miller—5 Tips for Corporate Dashboards in Tableau
Ken Flerlage—10 Obscure Tableau Tips
Rosario Gaura—Can You build a Control Chart? Can you build a Control Chart?
Alan Murray—How To Tableau: Simple Custom Date Picker
Annabelle Rincon—Parameter from Basic to Advanced Business Applications
Rajeev Pandey—How to Embed Tableau Dashboard in a Powerpoint Presentation

Formatting, Design, and Storytelling
Ethan Lang—3 Ways to Implement Dynamic Pagination in Tableau

Inspiration
Joshua Smith—perceptions | reflections

Data Culture
Kevin Flerlage—Why & How to Connect with the Tableau Community
Brandi Beals—Assessing Analytical Maturity
Kirk Olson and Eric Parker—Seven Steps to Turn Your Whiteboards into Useful Tableau Dashboards

Feedback, Mentoring and Support
Steve Wexler—Screaming Cats, Scaredy-Cats, and TURDs