Customer experience is your competitive advantage

 

Manufacturing is no longer a simple transaction between customer and manufacturer. Product as a Service has changed the relationship, making customer experience as important as the product.
There was a time when manufacturing was a relatively straight-forward process. Manufacture then sell. But in today's competitive environment, you need to give your customers a consistently excellent experience to drive loyalty. This requires real time insights to analyse your customer journey at every single touchpoint, identifying gaps and new ways to delight them. The data you collect is by far the best way of doing it. It's unique to both your customers and to you—so can create a data-driven customer experience that your competitors can't match.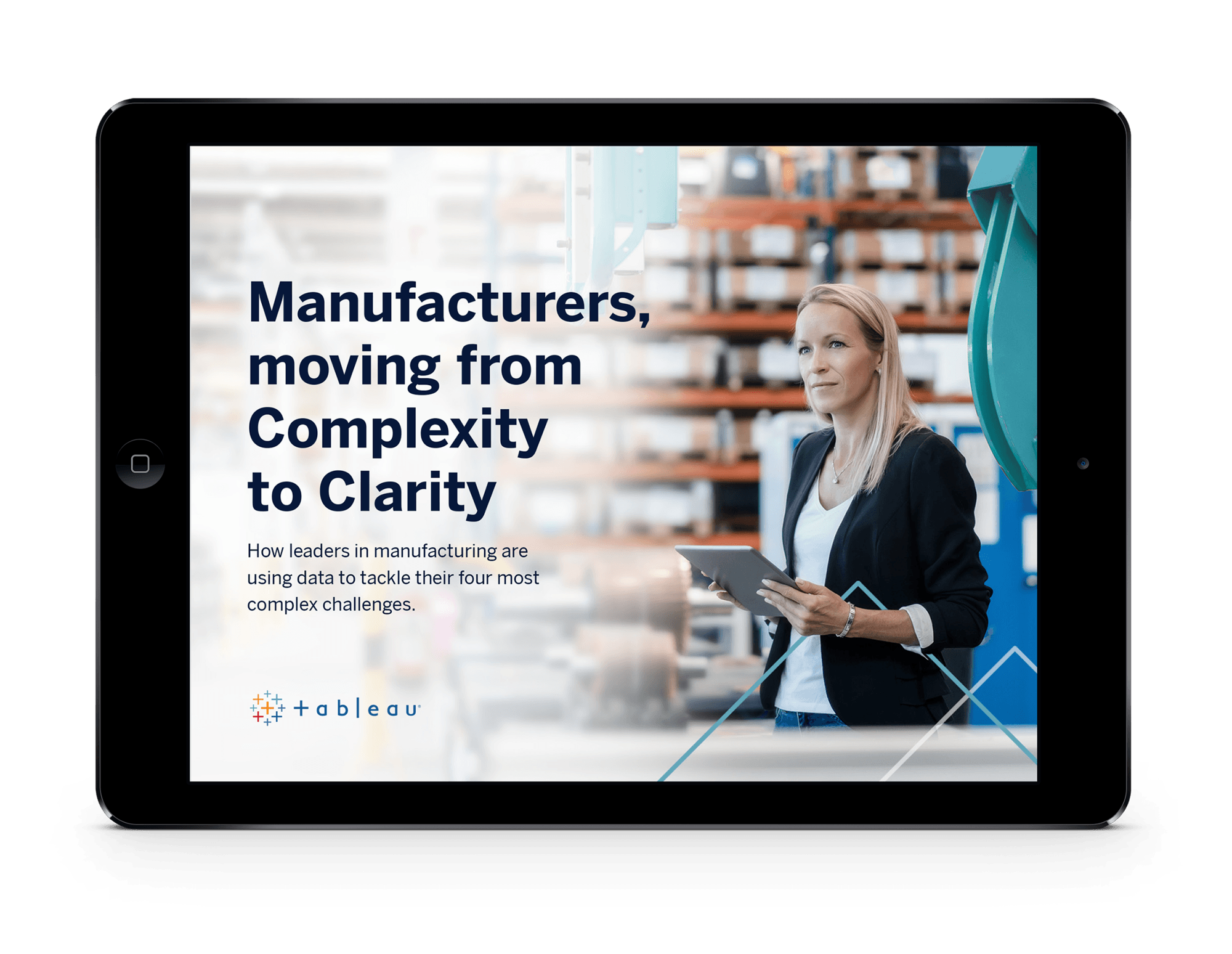 Manufacturers, moving from complexity to clarity
Download our ebook and discover how manufacturers are using Tableau to solve the four key issues in their businesses.
Read now