Deploy at scale with new security and governance features
Easily share across different versions of Tableau in your organization with the ability to downgrade workbooks from Tableau Server and Online. Manage Tableau permissions with Okta for Tableau Cloud.

Downgrade workbooks from Tableau Server and Online
It's easier to work across different versions of Tableau. You can now download workbooks to work with an older version of Tableau Desktop (down to Tableau 10.2).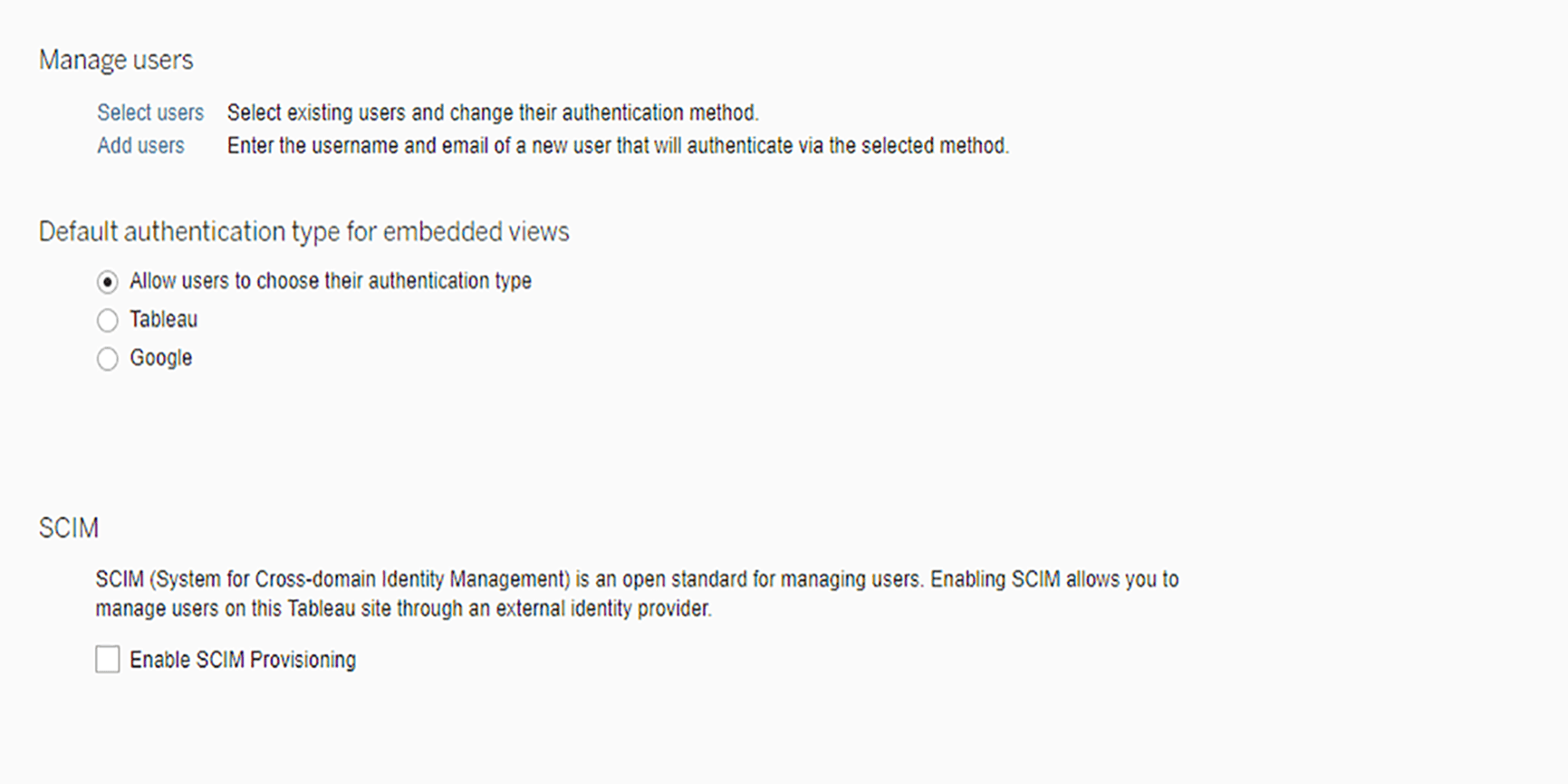 Identity auto-sync with SCIM for Tableau Online
Streamline the user permissioning process by auto-syncing with your existing cloud-based ID management systems. Seamlessly grant or remove access to Tableau by permissioning users in OneLogin.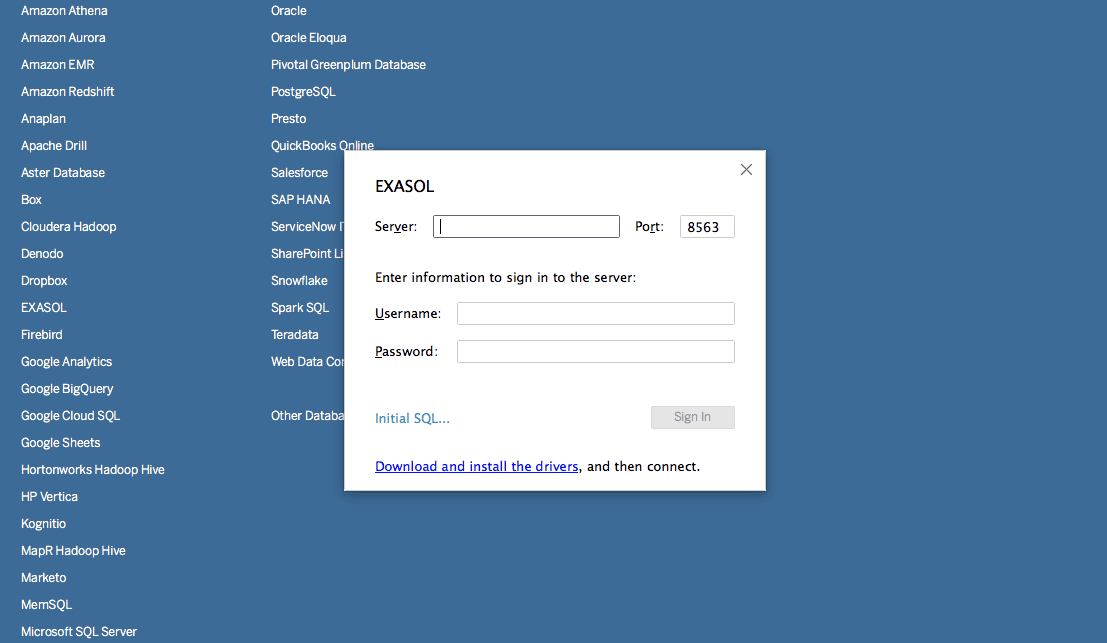 Easier connector driver installation
Get to your data faster. Receive an upfront notification if you need to install a driver to connect to a specific data source from Tableau Desktop. Click the url to find and install the driver you need to get started with your data.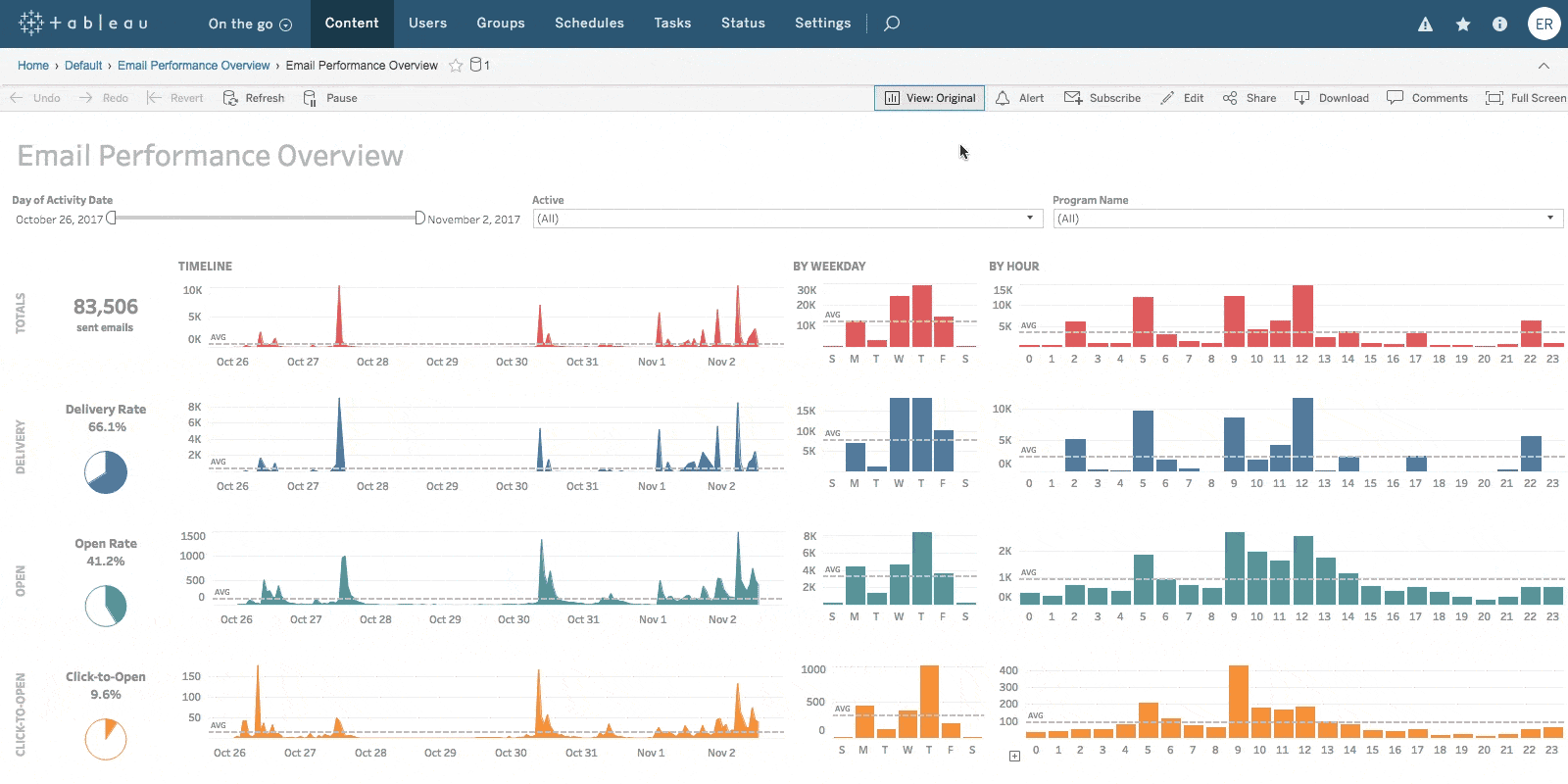 WCAG 2.0 conformant toolbars
The most commonly used functionality in the viewing toolbar on Tableau Server and Tableau Online is now WCAG 2.0 AA compliant. Customers who use screen readers, braille keyboards, and keyboard-only navigation now have more control over their Tableau experience.
Learn more about our other areas of focus