Where will the next great data viz come from?
Congrats to our 2021 winner -- Check back for Iron Viz 2022 qualifier details
Data rocks our world
Day two of Tableau Conference 2021 saw three fierce contestants take the virtual stage. In front of a massive global audience, they each had 20 nail-biting minutes to whip up an awe-inspiring viz.
Congratulations to Lisa Trescott who impressed the judges and live audience with her visualization on breakthrough artists.
Read our blog for a detailed recap. 
And if you want to get the inside scoop from all three finalists, check out If Data Could Talk in early December for episodes that deep dive into each visualization.
What is Iron Viz?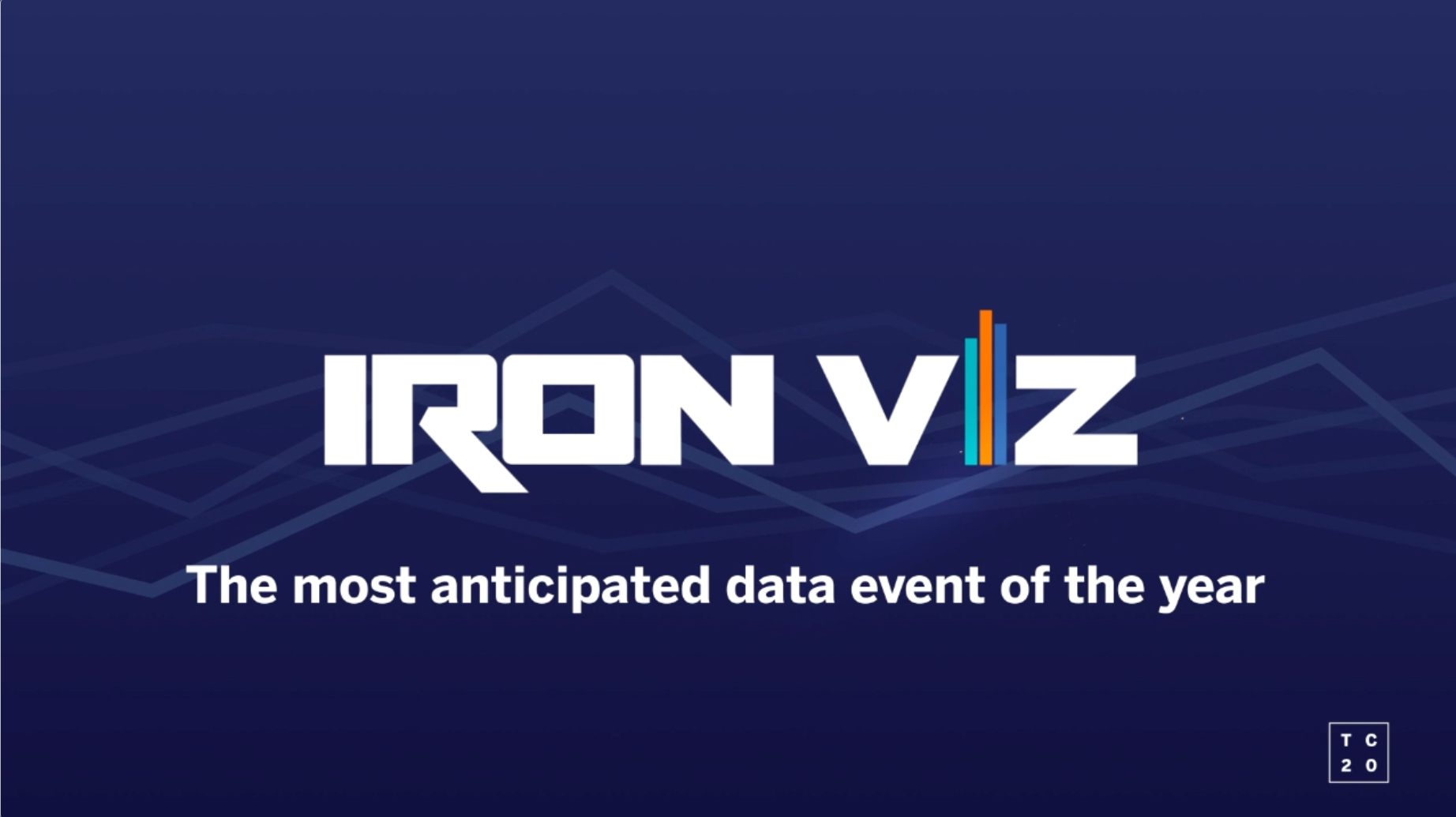 Missed the main event, but curious about the hype? Iron Viz is the world's largest data visualization contest. Every year, qualifiers from around the globe attempt to be one of the elite three in the finals at Tableau Conference. Think you've got what it takes? We'll be back in 2022 with details around the next opportunity to compete.
Here's what you can expect
2021 Iron Viz Qualifier Round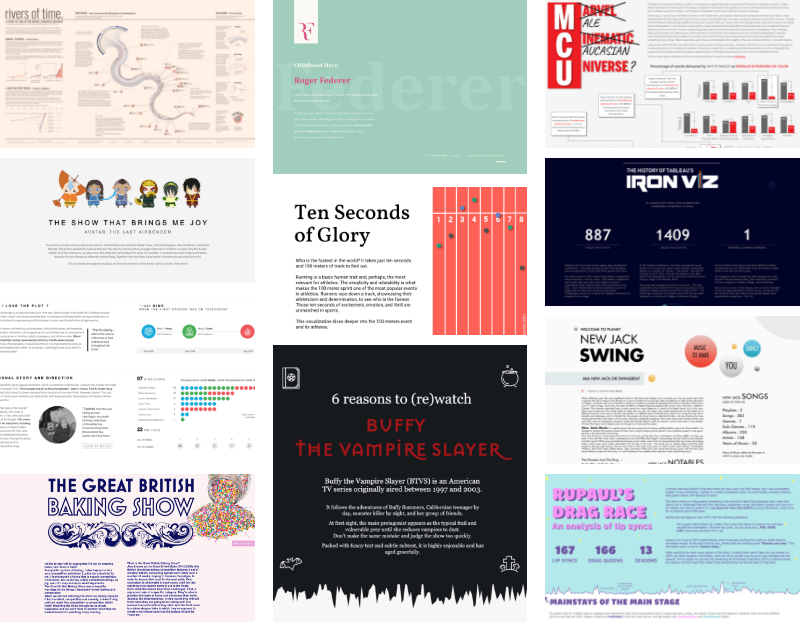 Congratulations to our viz-tastic finalists. You can watch a recap of the Tableau Community Iron Viz Top 10 Finalist Announcement hosted by Andy Cotgreave and Keshia Rose here. They were joined by guest judge & Zen Master, Tim Ngwena who shared some insights about themes, trends, judging criteria, and more.
You can also learn more about the Top 10 and who was chosen to compete in the Iron Viz Championship by visiting our 2021 Data+Joy Iron Viz Results blog post.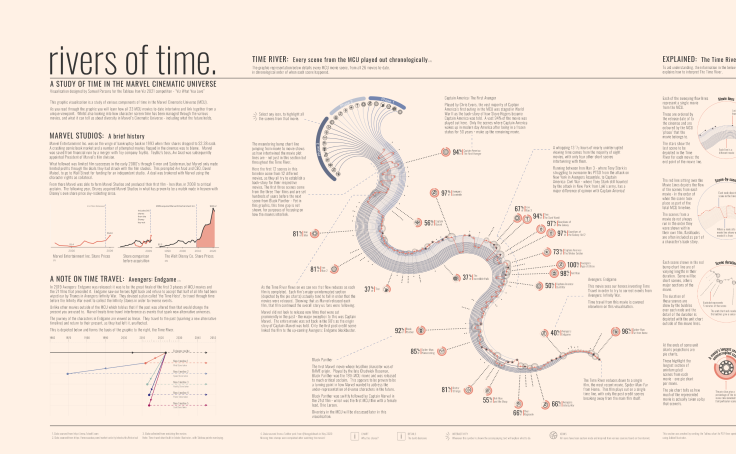 2021 Iron Viz Finalist: Sam Parsons
Interact with Sam's brilliant viz on "Rivers of Time" -- a graphic visualization on the study of various components of time in the Marvel Cinematic Universe. The visualization will help you learn how all 23 MCU movies intertwine and link together from a unique viewpoint.
Read More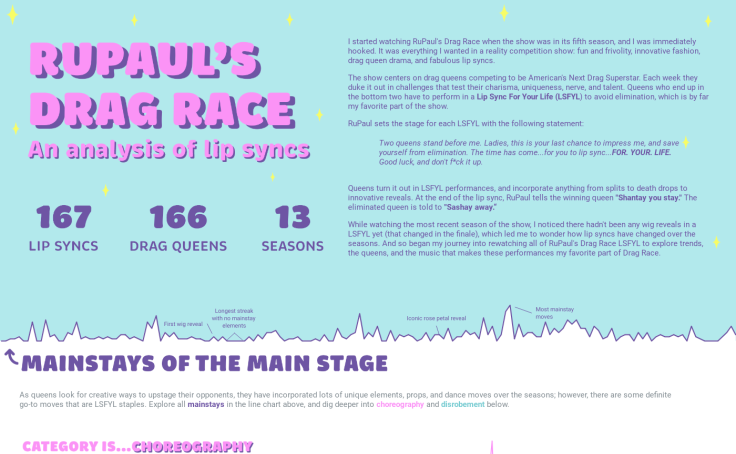 2021 Iron Viz Finalist: Lisa Trescott
Dive into Lisa's engaging visualization titled, "Rupaul's Drag Race: An analysis of lip syncs." She rewatched all of RuPaul's Drag Race LSFYL to explore trends, the queens and the music that makes these performances her favorite part of the show.
Read More
Perhaps it was the fact that this was a formal competition or that I spent more time than previous visualizations, but something about this contest allowed me to really up my game. So, while none of them won, I learned so much in creating them, taking a big leap forward in my development, so it was well worth it.
Iron Viz 2021
Date
Name
Announcements
Prizes
 

June 2nd, 2021 - July 2nd, 2021

Iron Viz Qualifier*

Free registration for Tableau Conference 2021

 

November 9-11, 2021

Iron Viz Championship

1st place: $10,000 cash prize and $5,000 donation to a nonprofit of choice
2nd place: $5,000 cash prize and $2,000 donation to a nonprofit of choice
3rd place: $2,000 cash prize and $1,000 donation to a nonprofit of choice

 
2020 Champion
Tableau Conference
Contest Resources
Content Type
Name
 

BLOG POST

First time Iron Viz participants share their experience

Read Now

BLOG POST

7 resources to kickstart your Iron Viz entry

Read Now

BLOG POST

Create a compelling Iron Viz entry in ten steps

Read Now

VIDEO

If Data Could Talk with Iron Viz Champion, Christian Felix

Watch Now

BLOG POST

How to find the best sources for free, public data sets

Read Now

ON-DEMAND WEBINAR

How to create a winning viz

Watch Now

KNOWLEDGE BASE

How to save vizzes on Tableau Public

Read Now

VIDEO

Storytelling with data

Watch Now