Tableau Community Forums site layout changes
Hello Community,
We are delighted to announce we have just launched a brand new design and layout for some of our key pages on the Tableau Community Forums. The changes were made based on the feedback our users have given us on how they use the site. We are incredibly grateful for our users for taking the time to share with us their experiences and feedback on using the forums and we used this in redesigning the site. Our main object was to make it a better experience for users to navigate the site and to get involved.
What is changing?
Here is a brief summary of the main changes:
Site Navigation
We have streamlined the Navigation Bar to focus on the most important pages our Community Users visit. We wanted to reduce the number of clicks needed to get to our most popular pages

New Site Navigation Bar
We have changed the layout of the homepage to make it easier for users to get around the site and go to the most important popular on the site.
This is a brand new page for logged-in users to see their activity in the Forums. From this page, a user can view the latest activity in the Topics they follow. They can also view their User Groups, Bookmarks, and Ideas.

My Activity Page
This page has been changed to focus on allowing you to find the right topic to ask your question in and make it easier to ask a question in the right space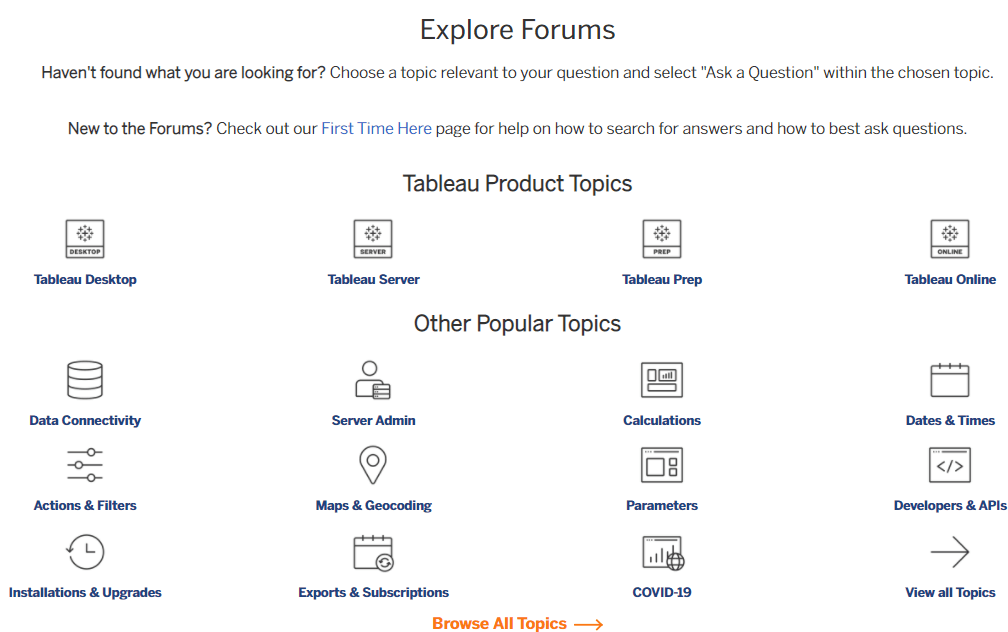 Explore Forums Page
The page layout has changed to display ideas more prominently and also give more information on the Idea statuses. We have also added in a dedicated section for you to browse all released ideas and have changed the colour palette of our Ideas Viz based on user feedback.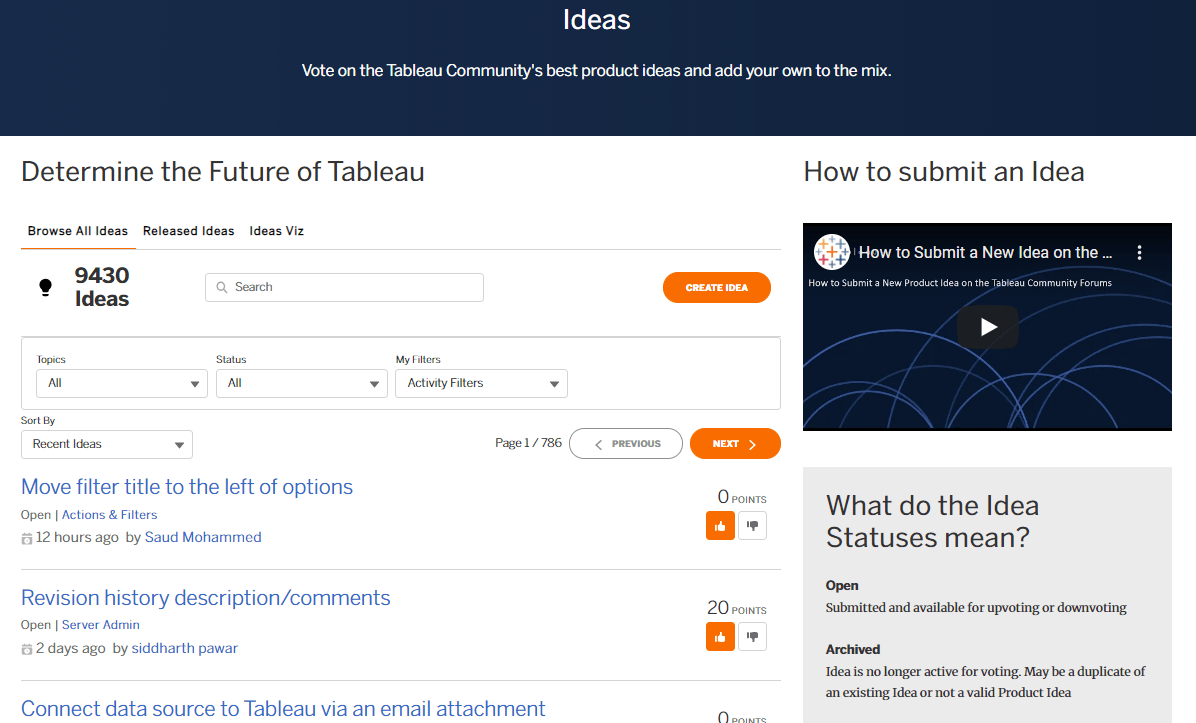 Ideas Page
Topic Pages
These are our topic landing pages e.g. Maps & Geocoding. Added breadcrumbs to improve navigation and additional sections for Blogs and Product Ideas associated directly with the topic. Now you can view all Product Ideas and Blogs linked to a specific topic directly within the Topic Page!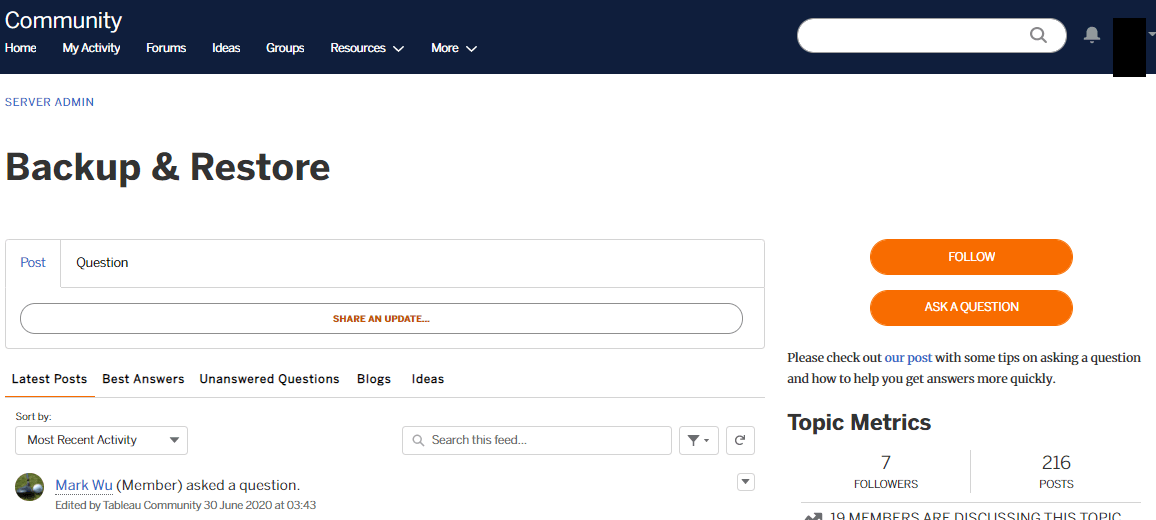 New Topic Page Layout showing Navigation Breadcrumb and dedicated Ideas and Blogs sections
The Leaderboard page now shows much more information than ever before such as tips on how to increase your points and gain badges. We have also increased the refresh frequency of the Leaderboard so it now updates every day.
This is a new page where users can get the latest updates on the Community Forums and Forums Newsletter
We would like to thank all our users who contributed to giving feedback on the site and also to those who volunteered to test out the new layouts before they went live. Our volunteers are a great mix of our Forum Ambassadors, Tableau Employees and Regular Forums users who all play their part in making our Forums a great place to collaborate and use Tableau together. As always we want to hear from you on site feedback so please contact us at community@tableau.com with any questions or feedback.
David Browne
Tableau Community