Sowing seeds of change: Instilling data culture at the National Trust
Learn how The National Trust's data culture is helping the charity tackle today's challenges with greater intelligence and efficiency.
Editor's note: This article originally appeared in The Economist.
The National Trust's data culture is helping the charity tackle today's challenges with greater intelligence and efficiency.
Jamie Preston, a National Trust lead ranger for London and the South East, faced a problem. Every time he sat at his computer to work out budgets, he lost hours and hours trying to interpret data. Conservation had always been his passion, making him perfectly suited to the role of a ranger—the main responsibilities of which include the preservation of functioning and resilient ecosystems on the lands owned by the Trust.
But as with many jobs, the role of ranger has changed over the past decade. With the aim of delivering more public benefit in an increasingly digital age, the digitisation of internal processes has been widespread. As a result, even careers that were once considered hands on now require a certain level of technical competency. For less tech-savvy workers, this can be a hugely stressful experience which translates into significantly diminished efficiency and output. For Mr Preston, a lack of experience in data analysis led to more time at his desk and less time outdoors performing his core duties as a ranger.
Out with the old, in with innovation
Sarah Turner, head of business intelligence and insight delivery at the National Trust, explains that Mr Preston's experience was far from unique: it was emblematic of a wider issue within the organisation. "We knew we needed to do more with our data, and there was broad agreement across the various arms of the organisation that investing in a better data analytics system would enable us to be more effective in delivering far-reaching positive change."
The goal, explains Christina Finlay, director of data and insight at the Trust, was to become a data-enabled organisation. "For the Trust, this meant being evidence-based in the way we make our decisions and enabling all employees to be informed by data in their decision-making".
Over a period of just 18 months the National Trust has done just that, integrating a visual data analytics platform across the business to make it both quicker and easier for employees to get the insight they need. This is an impressive timescale, especially when you consider that the Trust is a 125-year-old organisation. Despite this, its digital transition was surprisingly seamless. "When you implement any large-scale operational change in a company," Ms Turner says, "you expect to encounter some resistance. But in our case, it was the opposite. The technology was so intuitive that almost straight away people were reporting an improvement in their job satisfaction, even among those whose jobs were not desk-based". Ms Turner believes that the key to success was in the application of change management theory. "We identified change champions who were bringing diverse levels and departments together in a cross-functional project team," she explains, and implemented changes based on their examples of success.
The impact of the shift was felt to varying degrees across the National Trust on both an organisational and individual level. The biggest shift was in how the new data analytics strategy empowered workers, no matter their role, to make data-based decisions on their own. The effects reached even those working outside of the central office. For rangers like Mr Preston it has meant less time sitting in front of a computer and more time focusing on conservation. "In previous years I would have been biting my fingernails and asking lots of questions of others," he says, "but now the software allows me to find those answers myself".
When employees are provided with insight that helps them to do their jobs without needing to rely on others, they are able to contribute more to the business, and ultimately deliver more public benefit.
We saved 84,000 hours in efficiencies in the first year, which is allowing the business to focus on more value-add activities.
A data revolution
2020 has been a transformative year. Existing technological infrastructures were stress-tested as remote working became a necessity. It has also been a year of tough decisions for business leaders faced with new and difficult challenges in a constantly changing external environment. As a result, many businesses have been under pressure to innovate their services and products at speed.
For organisations like the National Trust, whose income depends on people buying memberships to physically access and explore the special places in its care, the impact of a national lockdown was immediate and dramatic.
Overnight, teams across the organisation had to rethink their entire strategy in order to deliver products and services that were more relevant in the new context. Supported by an analytics platform that was accessible and easy to use and a data strategy that championed data-based decision making, meant employees could analyse relevant information at speed. This bolstered its ability to respond to the rapidly changing government advice, explains Richard Clayton, head of data and data science at the National Trust.
When lockdown began to ease, the Trust was able to reopen its sites quickly and implement new rules and booking systems with efficiency. "We knew we were going to be able to reopen and we knew we would have to put some restrictions in place to be able to do so," explains Ms Finlay. "The decision to introduce a booking system was a heart-wrenching one for us. But once it was made, we were able to pull together a team from all across the organisation—IT, operations, data, marketing and communications—and within two weeks we had a totally new system in place." Not only that, but the ease of access to new data meant that the Trust could also monitor implementation closely and make adjustments where necessary. "The speed at which we were able to get this totally new source of data through to reporting was revolutionary for us," comments Ms Finlay, "and demonstrates how much progress we've made as a business".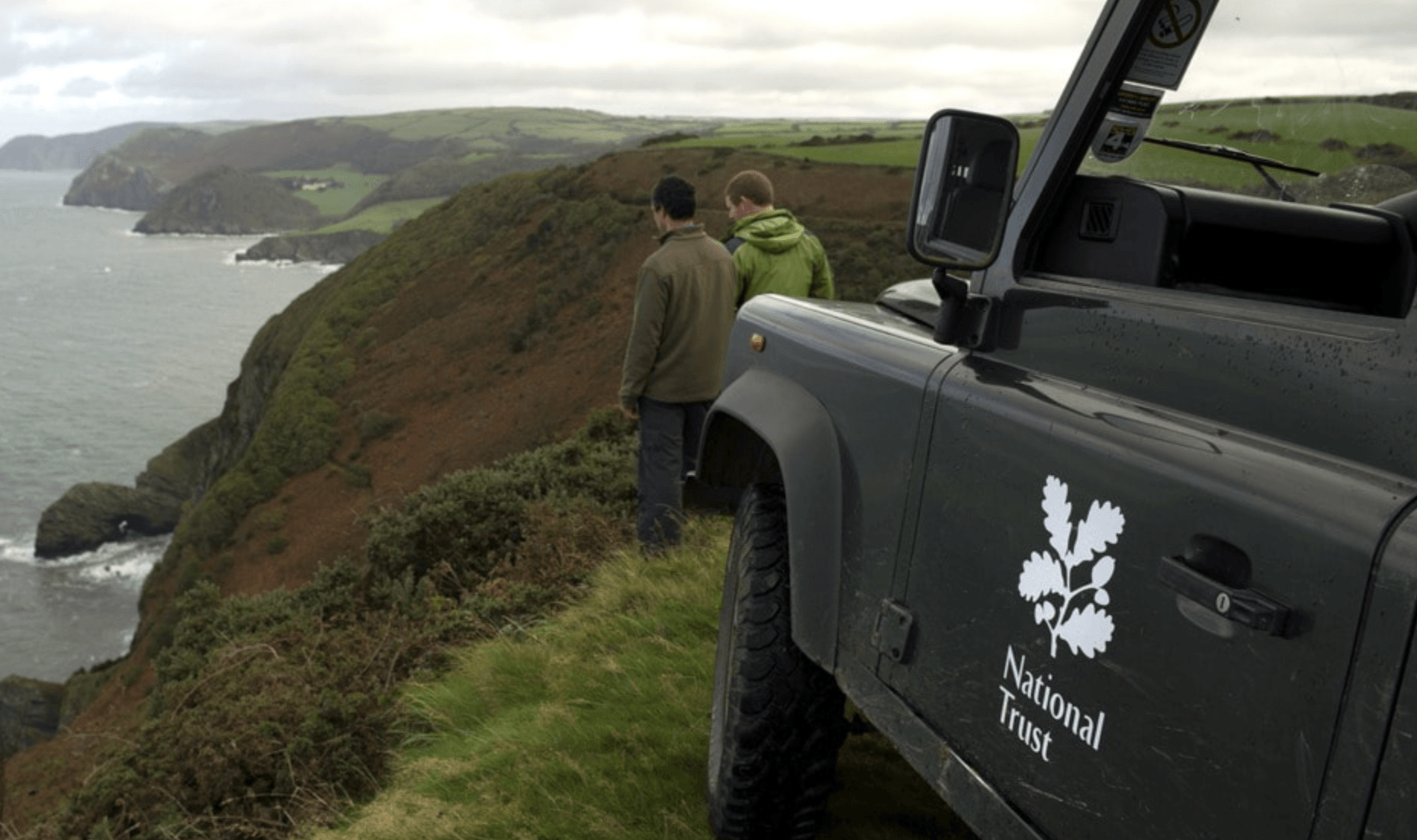 This experience chimes with the results of a recent McKinsey Analytics Survey which found that organisations are investing trillions of dollars to become more data-driven, but only 8% successfully scale analytics to get value out of their data. Implementing not only the technology, but a culture that ensures accurate and timely data is available and easy to understand is therefore a critical ingredient of any data strategy.
At the National Trust, being able to access data easily also improved collaboration between teams. As a result, centralised decision-making became better aligned as it drew on the expertise of individuals with a wide range of skill sets. This had a strong positive impact on innovation.
Data is a team sport that enables everyone to do the best they can in any given circumstance. Ultimately, the National Trust is a people-centric organisation. Our vision in the data team is building better, faster tools that help people to work together.
Weathering the storm
Businesses are spending more time than ever innovating and adapting to the changing demands of consumers. Often, it is employees who are required to absorb the extra work created by changing business strategies, taking them away from what they most enjoy—their jobs. The greatest business benefit of a strong data-enabled culture is the time earned back by employees. They are able to re-focus on their core responsibilities and therefore perform better in their roles. For the National Trust, this has ultimately given them more time to get back to what they're good at: conservation, preserving natural areas and spaces, delighting members and visitors and bolstering environmental resilience on their lands.
As businesses brace against the growing economic headwinds caused by the pandemic, time begins to look more and more like a precious commodity. The pressure to innovate is only increasing while ongoing uncertainty necessitates effective decision-making. Those companies who have invested in their data culture early are likely to be in a stronger position to weather the storm.
Produced for Tableau Software UK Ltd. by (E) BrandConnect, a commercial division of The Economist Group, which operates separately from the editorial staffs of The Economist and The Economist Intelligence Unit. Neither (E) BrandConnect nor its affiliates accept any responsibility or liability for reliance by any party on this content.
Subscribe to our blog
Get the latest Tableau updates in your inbox.