Now Available in Tableau 2023.1–Accelerator Data Mapping, Identity Pools, and More
Tableau 2023.1 brings new capabilities to help save you money and time—including Accelerator Data Mapping, Tableau for Slack enhancements, Identity Pools, and more.
Tableau 2023.1 is here with new capabilities to increase productivity and save time and money. Let's take a look at the feature highlights for this release.
Simplify Tableau Accelerator configuration. Set up an Accelerator with your own data even faster with the new Data Mapping tool in Tableau Desktop.
Work more efficiently in Slack. Discover and collaborate on Tableau content in Slack with link previews, search in DMs and Channels, and convenient access to recents and favorites. 
Dynamically update axis titles. Set axis titles to update based on a parameter's value or a single-value field, improving interactive visualizations.  
Support internal and external users on Tableau Server. Add additional local identity stores and authenticate with OpenID Connect for modern authentication with Identity Pools.
Personalize data access with user attributes. Customize data access for embedded visualizations with User Attribute Functions in row-level security calculations. 
Simplify Tableau Accelerator configuration
Tableau Accelerators are built with sample data that you swap out for your own. After your data is connected, you can discover insights for specific industries and departments, but the initial configuration was completely manual, until now.
Data Mapping is a Tableau Desktop tool built on top of Accelerators. It simplifies setup so that you can get started even faster. Instead of manually replacing fields once you connect to your data, follow the new guided experience.
Open a mapping-enabled Accelerator in Tableau Desktop. Match your data to the required fields for the dashboard. Say goodbye to completely manual configuration.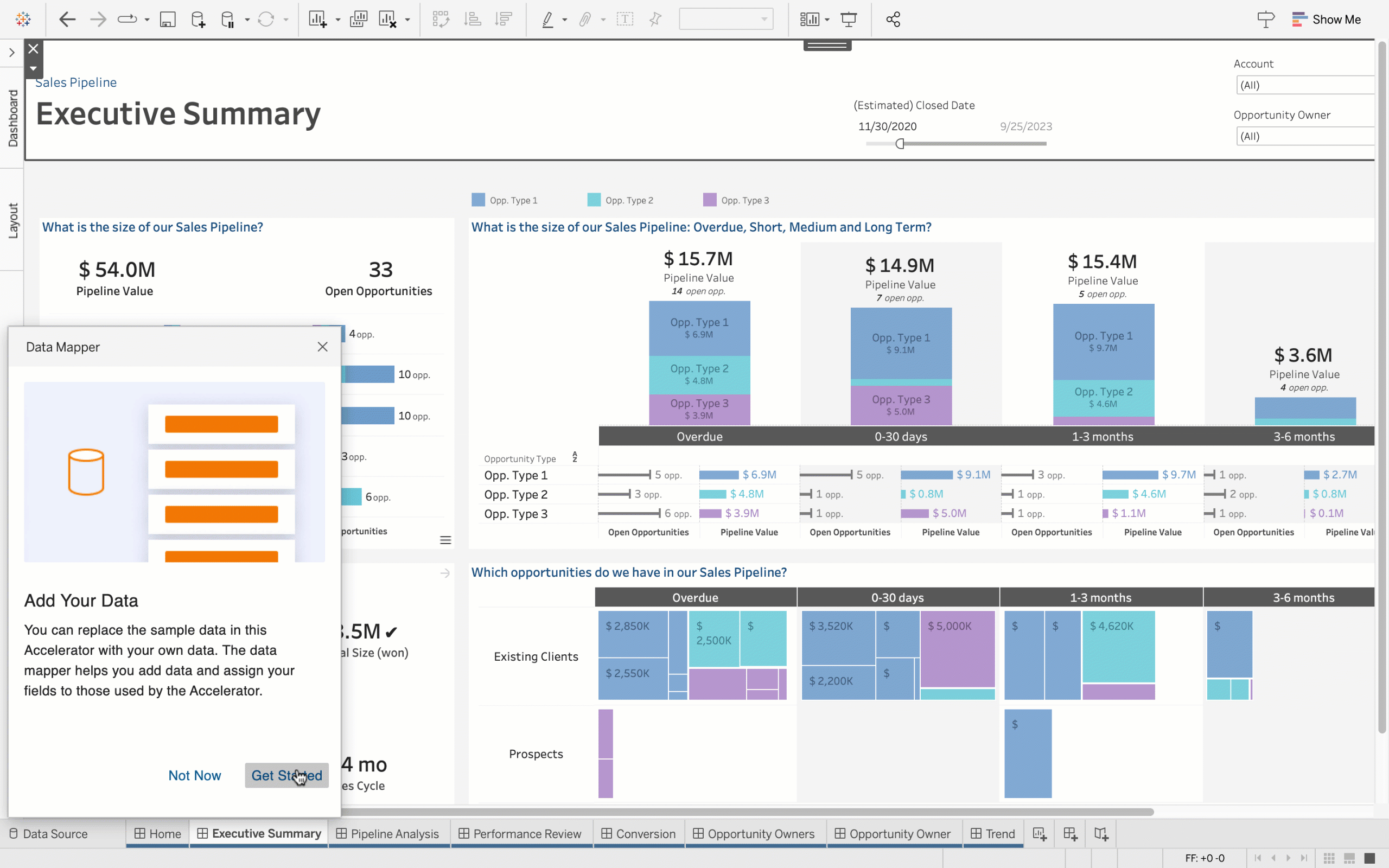 Work more efficiently in Slack
The Tableau for Slack integration provides a window into your analytics in the flow of work with notifications for data-driven alerts, sharing, and comments. 
The latest Tableau for Slack app enhancements* make it even easier to put data at the center of every conversation and decision. Now you can collaborate on insights even more efficiently with the Tableau for Slack app. 
Easily search and share Tableau Views in direct messages and channels. And when you share Tableau content, it displays metadata and permission-aware previews so your team can quickly recognize and act on relevant information. Get to insights faster by conveniently accessing recents and favorites from the App homepage.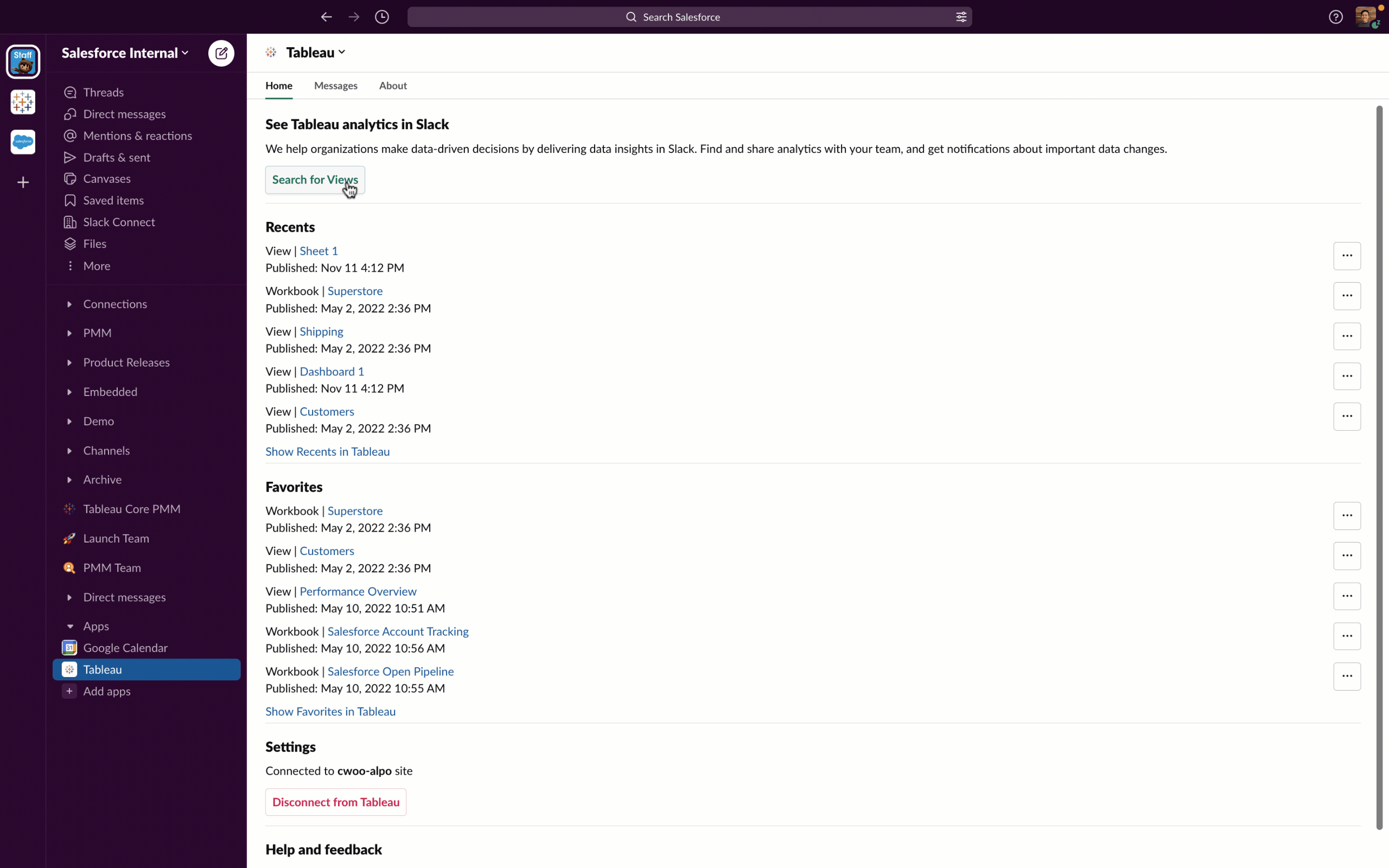 Dynamically update axis titles
Parameters add interactivity and flexibility to a viz. You can incorporate parameters into your view to let viewers choose how they want to look at the data, but you could not automatically update the axis title.
With dynamic axis titles, the title of their axis is based on the value of a parameter or a single-value field. This allows authors to better contextualize their data visualizations for their users.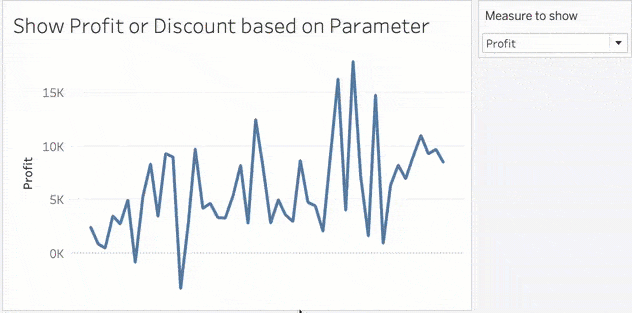 Support internal and external users on Tableau Server
Have you felt limited by the single identity store you must select for your Tableau Server deployment? Traditionally, there were two kinds of identity stores: local and external, and changing this configuration required a reinstall of Tableau Server.
Identity Pools enable you to branch out of the strict single identity store limitation in Tableau Server. An Identity Pool is the combination of a "Source of Users", traditionally called the Identity Store and an authentication mechanism. 
Add additional pools where you can have your source of users belong to a local identity store and have them authenticate with OpenID Connect for modern authentication. Gain more flexibility to support both internal users and external users that are not part of the corporate Active Directory.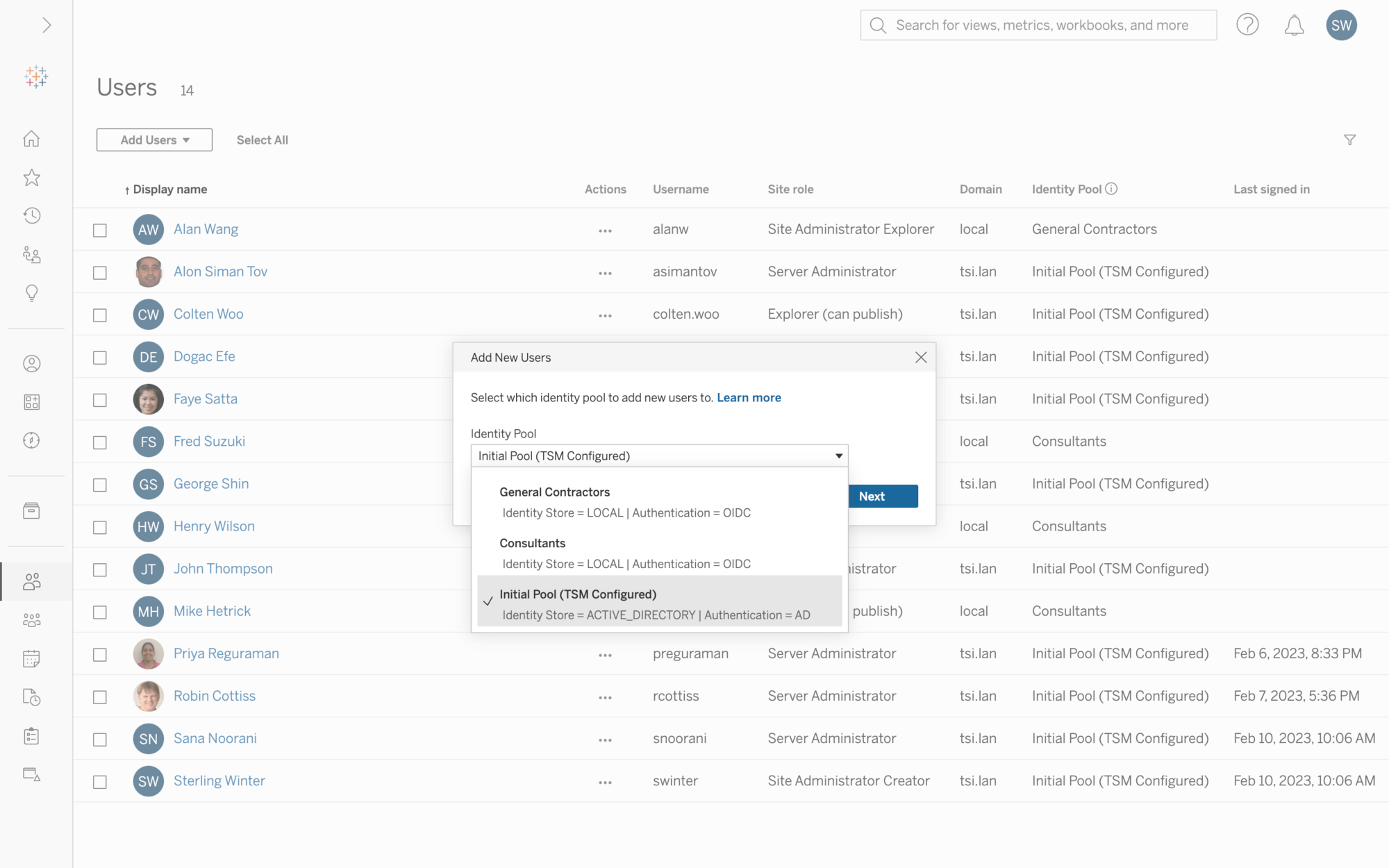 Personalize data access with user attributes
USERATTRIBUTE(string) is a new user function that passes login attributes in a calculation, which can be applied as a data source filter for row-level security beyond username and group (e.g. department, region, etc.). This allows you to customize any user's data access in embedded scenarios.
With the new user attribute function, you can include the additional information about users and send it to Tableau when the users sign-in. Tableau will automatically pass the information as a filter, only showing the corresponding data. 
When the filter is applied in your workbook or dashboard, Tableau looks for the value of the attribute in the viewing user's authentication token. Using Connected Apps and SSO for embedding users, you are able to include the attribute as a claim in the JSON Web Token (JWT) used for user authentication.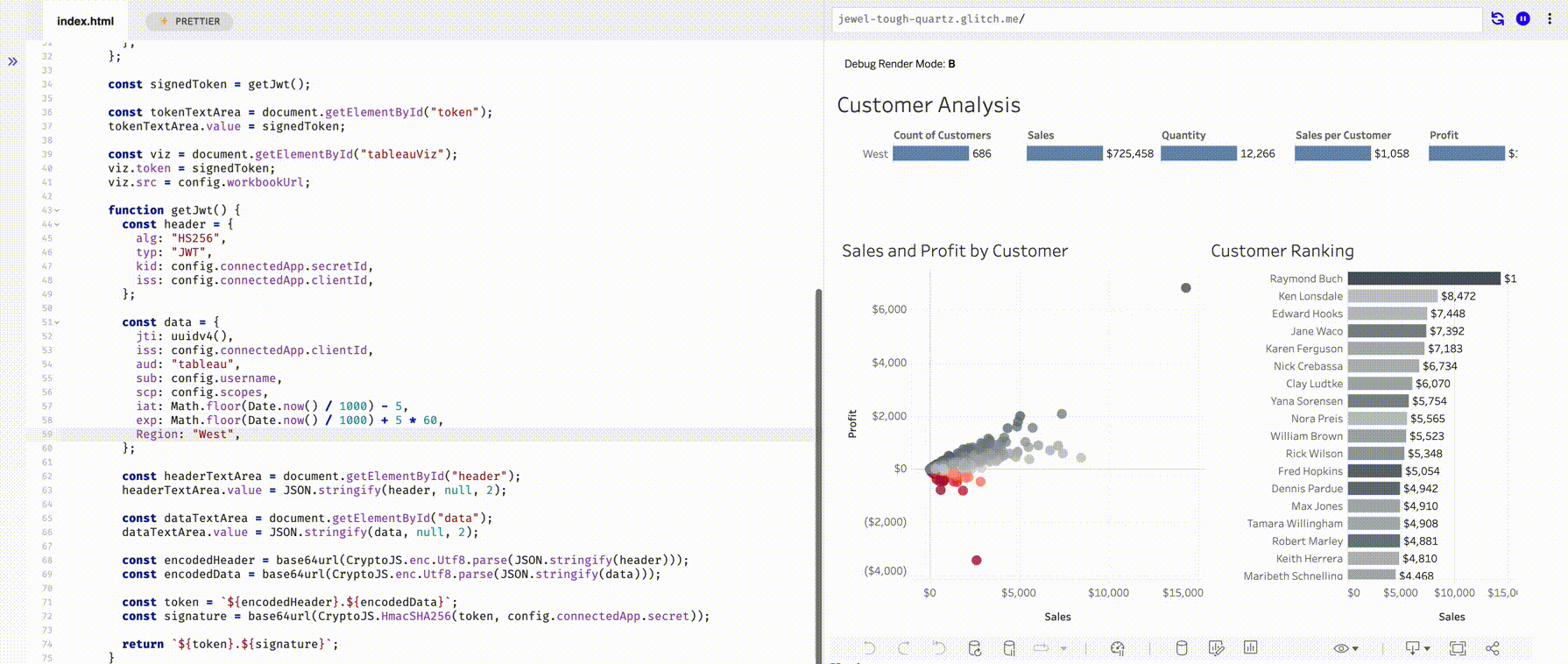 Thank you, Tableau Community!
You inspire us every day, and your partnership and support make each Tableau release possible. We couldn't do this without your incredible expertise, creativity, and dedication to using data to solve problems.
Visit the Ideas forum to see all the capabilities we've incorporated in Tableau based on your suggestions. And don't forget to upgrade to the latest version of Tableau to start using all these exciting new features.
*The Tableau for Slack enhancements will be available in the coming weeks.
Subscribe to our blog
Get the latest Tableau updates in your inbox.