Leveraging data to improve forestry practices worldwide
The Forest Stewardship Council uses impact data to improve sustainable forest management globally.
For a lot of people, knowledge of the Forest Stewardship Council (FSC) starts and ends with the logo on the bottom of a paper grocery bag.
What they may not know is that the organization—through its work to improve forest management and market transformation, certifies and protects 231M hectares (500M acres) of forest through 1,165 local member companies in 89 countries.
As you can imagine, meeting such a massive challenge data has become an invaluable part of that effort.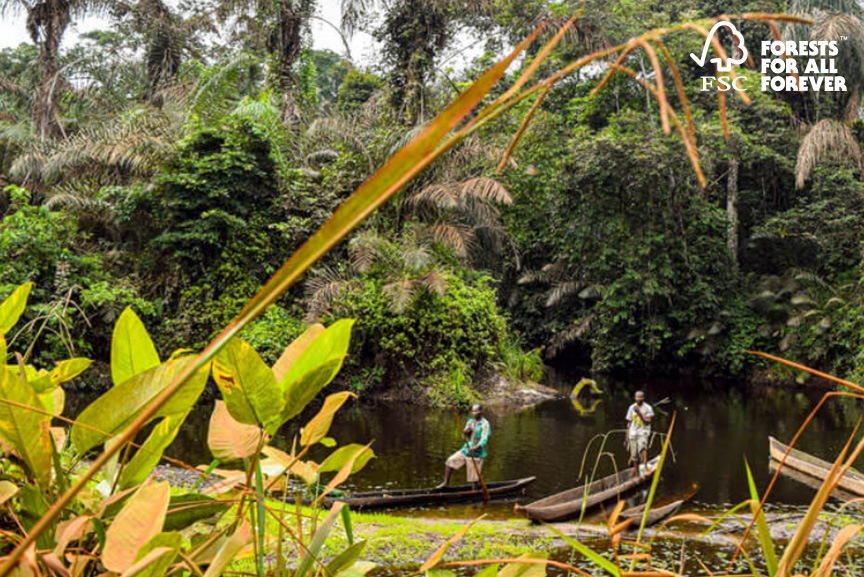 FSC certifies and protects forests across 89 countries
Tableau Foundation and FSC partnered for the first time in December 2019 to create a vision for establishing a data-first approach to protect global forests. At the center of that effort is FSC's Impact Dashboard, which currently allows users to dive into more than 50 comparative studies about FSC's environmental, social, and economic outcomes in a variety of areas.
Communities and traditional stakeholders use the dashboard to learn about biodiversity conservation, watershed services, improved wellbeing, livelihoods, worker's rights and more. Users can navigate key indicators and learn whether there are statistically significant differences between certified and uncertified forests. The Impact Dashboard enables FSC to learn and communicate about the effects and the relevance of FSC certification to preserve biological diversity.
In the coming years, FSC expects to add more than 300 scientific studies to the dashboard.

FSC Impact Dashboard
An equitable approach to forest stewardship
Indigenous peoples are 5% of the global population, yet they manage 25% of the world's land. For indigenous communities, the proper management of forests is essential for their survival. You can see this in places like the Republic of Congo, where the people from the Baaka ethnic group work with companies to meet the region's timber needs while protecting their ancestral forest home.
FSC recognizes the value of forests, not only for Indigenous peoples, but for society worldwide. Their mission is to promote environmentally appropriate, socially beneficial, and economically viable management of the world's forests.
FSC facilitates this engagement while partnering with Indigenous peoples like the Baaka to uphold their ownership, use, and management rights across forests. For the FSC team, the work means learning traditional practices for forest stewardship and supporting their authority when those lands are threatened.
Looking ahead
In addition to the 300 studies currently in the field, FSC plans to increase member engagement by expanding the Impact and Risk Assessment dashboards and creating new tools to submit and track recommendations for improvement. This will be particularly relevant to local communities where FSC has managed forests, as they will have access to reporting tools that track the local, country-specific adaptations of FSC standards.
"Nearly 70 million Indigenous people rely on the forests for their livelihood. FSC is committed to working with Indigenous peoples by upholding their ownership, use, and management rights across forests. We recognize the power of technology as an increasingly important tool in forest management. We must make technology solutions and lessons accessible to people across the globe, and Tableau software gives us this opportunity." - Zandra Martinez, Chairperson of the FSC International Board of Directors.
With these insights, FSC will have a better understanding of their local impact, with supporting data to drive decisions around biodiversity preservation, community engagement, and workers' rights. These tools will help FSC members to have access to more relevant, accessible data to advance the understanding of sustainable forestry standards worldwide.
For FSC, this move is pivotal to continue to stay up-to-date of emerging challenges, and for data to become a common language to help members, local leaders, and communities sustainably use, conserve, restore and respect their forests.
According to FSC Chief Information Officer Michael Marus, "Forests face major challenges today, and that means that FSC is up against challenges from every angle and every speed that threaten the health of our forests, and therefore the health of us all. Technology offers FSC agility and flexibility without lowering the bar of our high standards and allows FSC to be adaptable. Technology is absolutely fundamental to furthering our mission."
Subscribe to our blog
Get the latest Tableau updates in your inbox.