Best of Tableau Web: July 2021
Hello, and welcome to the Best of the Tableau Web! One of the greatest gifts that the Tableau Community gives the world, aside from beautiful visualizations, is learning content. Learning Tableau, or anything for that matter, takes three things: time, patience, and practice. Fortunately, the Tableau Community is happy to help along the way, regardless of your learning style.
When I first started with Tableau, I leaned on the Tableau Forums to answer my questions. As my skills progressed and I learned about more available resources, I moved on to user group meetings, blog posts, and videos. Even today, I refer to some of these resources for refreshers on what I've already learned. Let's dig into a smattering of the many resources available from the #DataFam.
Community resources
Books. Brandi Beals provided a great list of book recommendations that covers everything from Tableau basics with the Tableau Desktop Pocket Reference to Machine Learning via Deep Learning with Python.
Videos. When it comes to introducing new features from each release, no one does it better than "Tableau Tim" Ngwena. He produces high-quality content for each Tableau release, as well as content on getting Tableau Certified, Level of Detail calculations, and additional products like Prep and Tableau Catalog.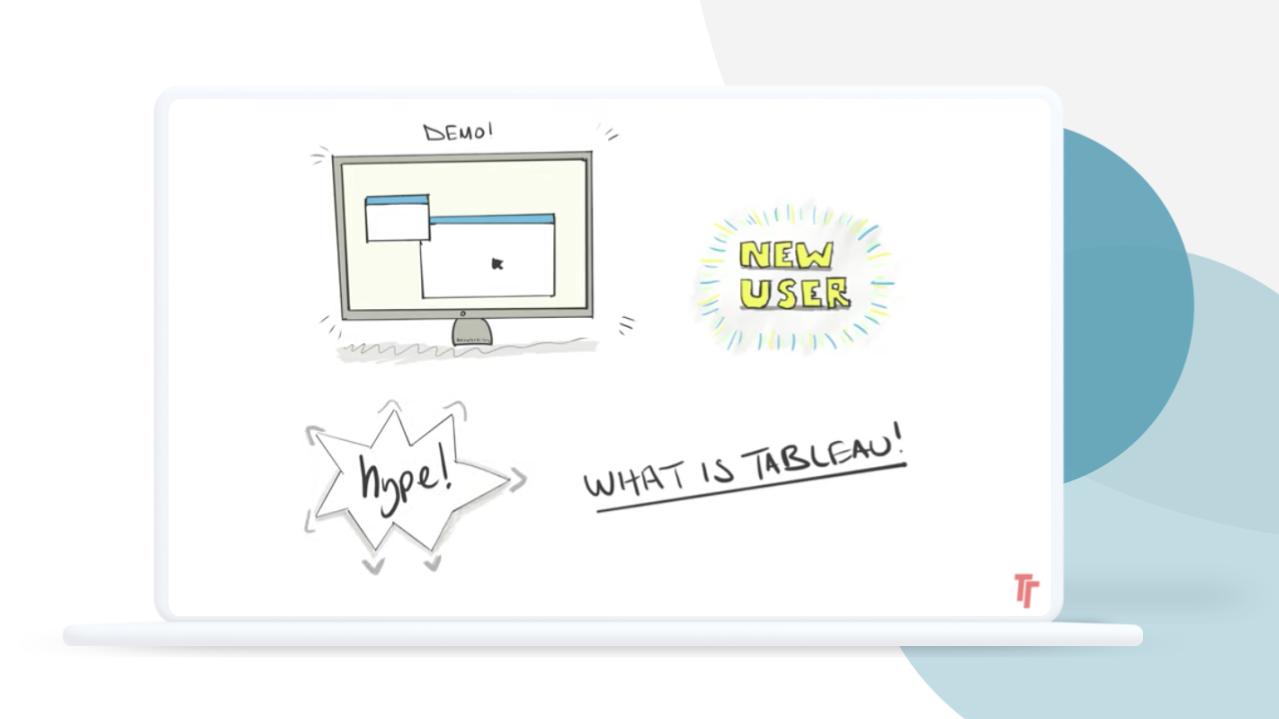 Tableau Tim explains Tableau in under 10 minutes, via Tableau Tim's YouTube channel.
Community-led learning. The wonderful community-led projects are perfect for hands-on learners. For example, Sarah Bartlett, who shepherds the Iron Quest project, reviewed the latest challenge on Diversity in Entertainment. The process of finding and procuring your own data, building a visualization, and receiving valuable feedback is an amazing way to raise your game and increase the depth of your Tableau knowledge. It's amazing to think that Iron Quest is currently one of 11 active community projects!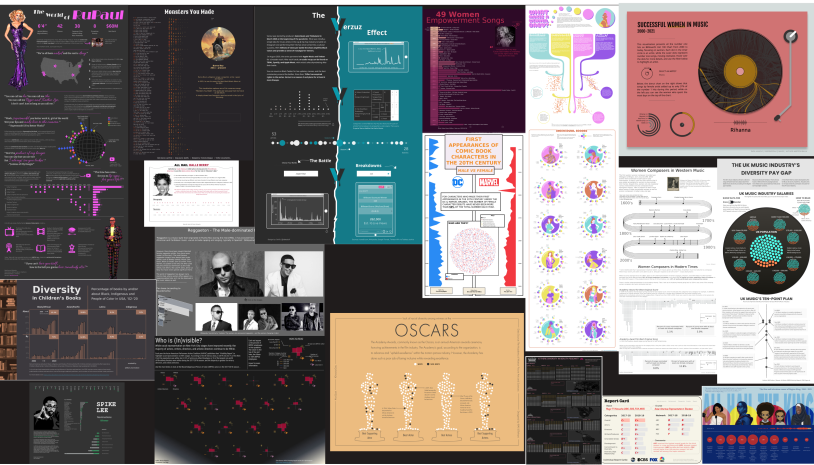 Iron Quest diversity in entertainment recap includes a look at lack of racial diversity at the Oscars, an homage to Regina King, the world of RuPaul, and successful women in music, via Sarah Bartlett.
Blogs. Even beyond the technical ins and outs of Tableau, the community delivers on all-important soft skills, too. Sometimes it's easy to forget that the community is more than just beautiful vizzes, they are also leaders. Ella Worsdale shared a great post on improving team engagement—an essential read for anyone leading teams or managing people after the very difficult last year.
Check out the list of Tableau community blogs Andy Cotgreave and I follow for Best of the Tableau Web, and if you don't see yours on the list, add it here.
Public speaking. Did you know that my number-one frustration when leading the Cleveland Tableau User Group was finding presenters? If you have a topic you want to share, whether it's tips or tricks, the story of your journey, or best practices, just reach out to your local or not-so-local user group and offer yourself up as a speaker! Public speaking is a great way to learn from others, and it's also a great way to improve your skills—both your Tableau and your public speaking chops.
#HowILearnedTableau
So tell me, what's your favorite learning resource(s)? Share with me and the Data Fam by tagging your post with #HowILearnedTableau.
Right, and with that I'm happy to present the Best of the Tableau Web! For updates throughout the month, follow me on Twitter and LinkedIn.
Formatting, Design, Storytelling
Inspiration
Code
Prep
Server
Tips and Tricks
Visualizations
View last month's Viz of the Day on Tableau Public gallery.