Bridging the data literacy gap between academia and the workforce
Students who master data skills will have an advantage in their future careers. Enterprises are increasingly becoming data-driven—and requiring data literacy skills for employees in every part of the organization. To meet this demand, academic institutions are now asked to prepare students with these skills as they enter the workforce. We commissioned research by Forrester Consulting to help better understand the data literacy gap. Forrester surveyed HR recruiters and academics to assess the skills needed in the workforce versus what was being taught in the classroom.
The study shows that the data literacy gap is growing. Academic institutions have an opportunity to help close the gap by meeting the growing need for infusing foundational data skills across disciplines and levels of education.
Read the full Tableau-commissioned study by Forrester Consulting: The Great Data Literacy Gap: Demand For Data Skills Exceeds Supply.
Growing demand for data skills presents opportunity for academic institutions
According to the Forrester study, "Data skills have risen in importance over the past five years and the trend isn't likely to stop anytime soon. Surveyed recruiters rank data literacy as the skill highest in demand for entry-level candidates today" (figure 1—Recruiter respondents). The study also concluded that data skills have become critical in multiple fields and organizational roles: "Nearly everyone from HR and marketing to sales and customer support needs to have a solid foundation in data literacy to succeed in the modern workforce (figure 2—Recruiter respondents)." The bottom line: It is crucial to incorporate data literacy training in all academic departments and across all disciplines.
While recruiters rated data literacy skills as most important, only 48% of academic institutions have data literacy skills initiatives in place (figure 3—Academic respondents). Academic respondents recognize this gap. Forrester found that "while 96% of education decision-makers report considering skills that recruiters value when designing curriculum, only 39% of respondents say they have a strong understanding of what recruiters are looking for today." Academics ranked data skills second to last in order of how successful their institutions are at imparting workplace skills (figure 4—Academic respondents). Universities have a great opportunity to bridge this gap.
Recruiter responses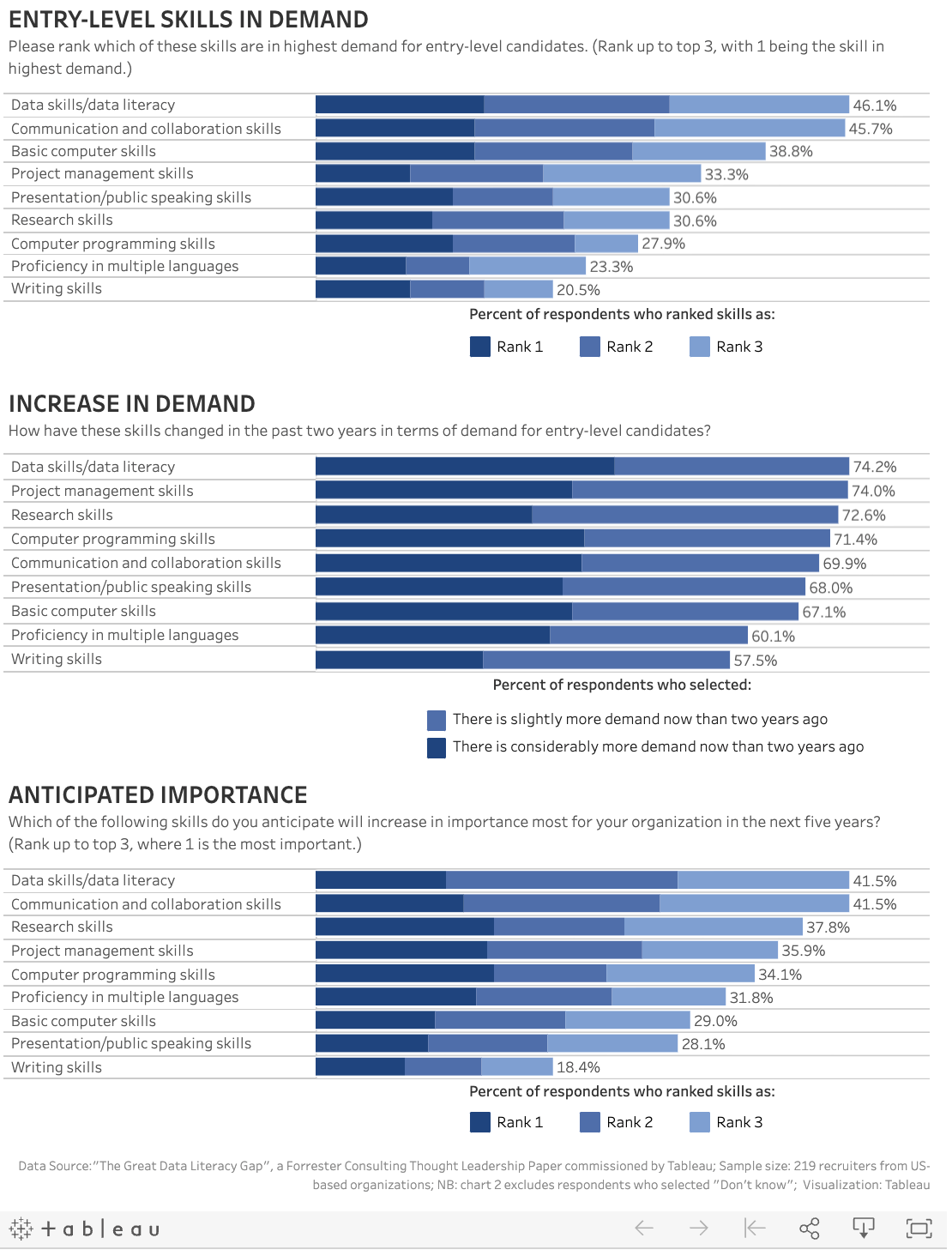 Figure 1—Recruiter respondents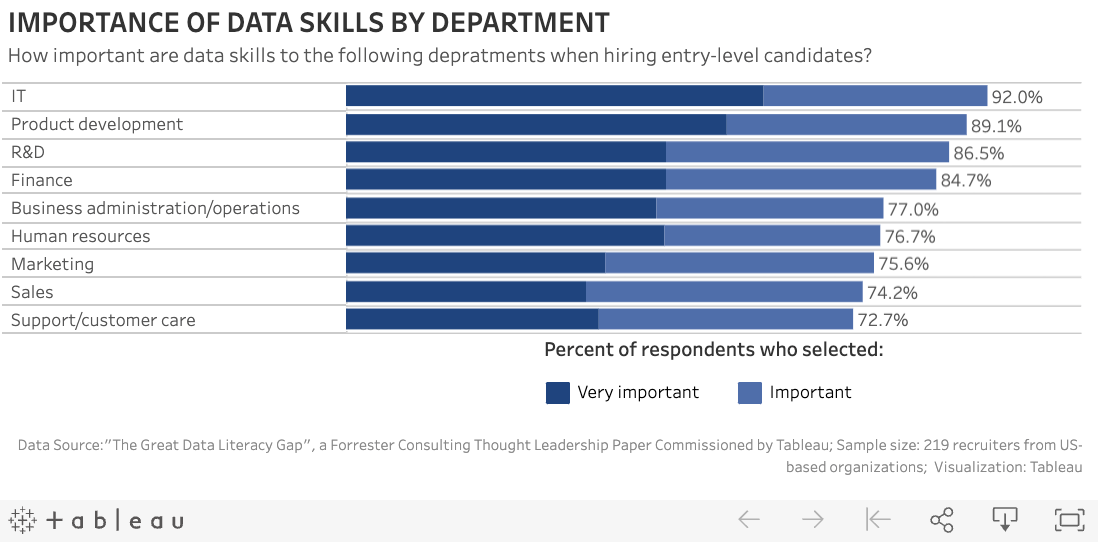 Figure 2—Recruiter respondents
Academic responses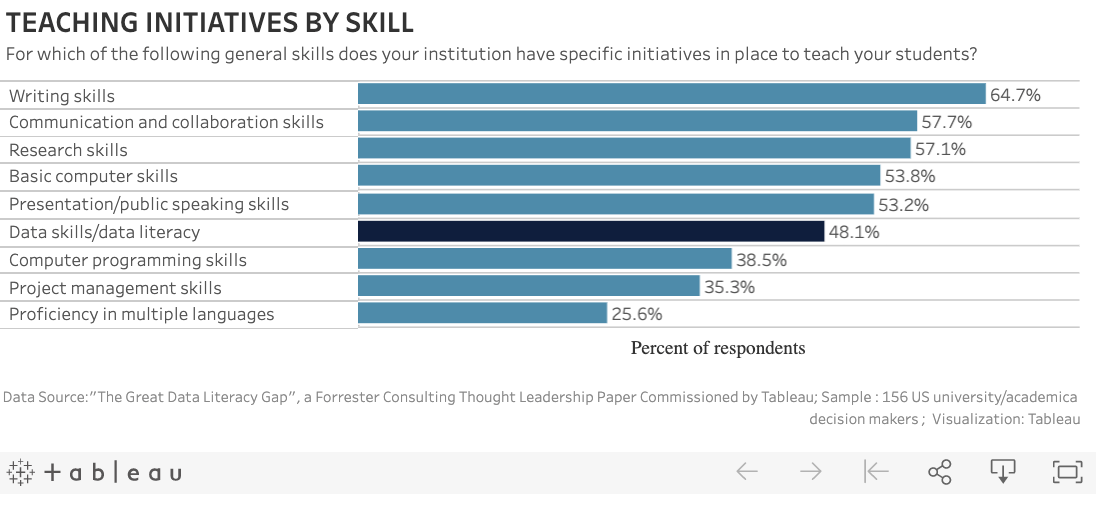 Figure 3—Academic respondents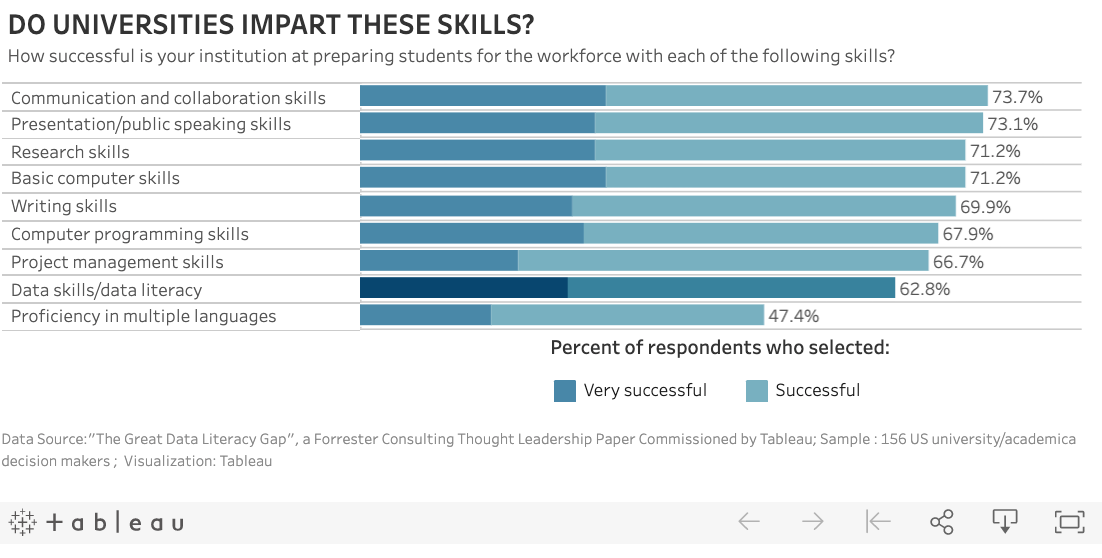 Figure 4—Academic respondents
Bridging the data literacy gap
Our Tableau Academic Team is passionate about bringing data skills to all students everywhere. We've provided free Tableau licenses to more than 1.7 million students and instructors around the world, leading the way to improve data literacy among future generations.
To help academic instructors bring data skills into the classroom, we provide a data literacy curriculum and a Tableau Online site (our cloud version of Tableau) for collaboration with their students and management of student projects and assignments. Instructors and students also get full access to Tableau eLearning—great for supplementing courses and for remote or self-paced learning.
And finally, students and instructors can join the largest and most diverse data community in the world—the Tableau Community—so they can engage with and learn from passionate, data-driven professionals. Tableau believes in the power of data, and part of enabling the world to do more with data is ensuring our educators and students are equipped with these powerful skills as they venture out into this data-driven world.
Free data literacy resources
Dive into our resources and start learning critical data skills today!

Free software and resources for academic instructors:
Tableau licensing for teachers and students: Tableau Academic Programs proudly provides free Tableau licenses and learning resources for students and instructors. Instructors at accredited institutions can request a free Tableau for Teaching license for instructional use or noncommercial academic research.
Data literacy courses: Our Tableau for Teaching Program offers two data literacy courses to help foster the next data-native generation and further students' data skills in the classroom. Both courses are designed to cover a typical ten-week course (one quarter) at an accredited university and include lecture slides, homework assignments, discussion board activities, Tableau demos, and test banks. Instructors gain access to our curricula—which can be tailored as desired—after approval of their Tableau for Teaching license.
Free eLearning for academic students and instructors:
In addition to a free Tableau license, instructors and students get full access to Tableau eLearning.
Free eLearning for everyone:
Foundational data literacy: Anyone can learn data skills with our free program, Data Literacy for All. Access more than five hours of foundational data content based on the Data Literacy One curriculum, plus our eLearning and instructor-led training!