Resource
Healthcare RCM Starter Kit
Download the Healthcare Provider Revenue Cycle Management Starter Kit
Take back control of the reporting and analytics that impact your organization's revenue cycle.
Download the Healthcare Provider Revenue Cycle Management Starter Kit and begin asking and answering questions from your revenue cycle data in an easy, valuable, and secure manner.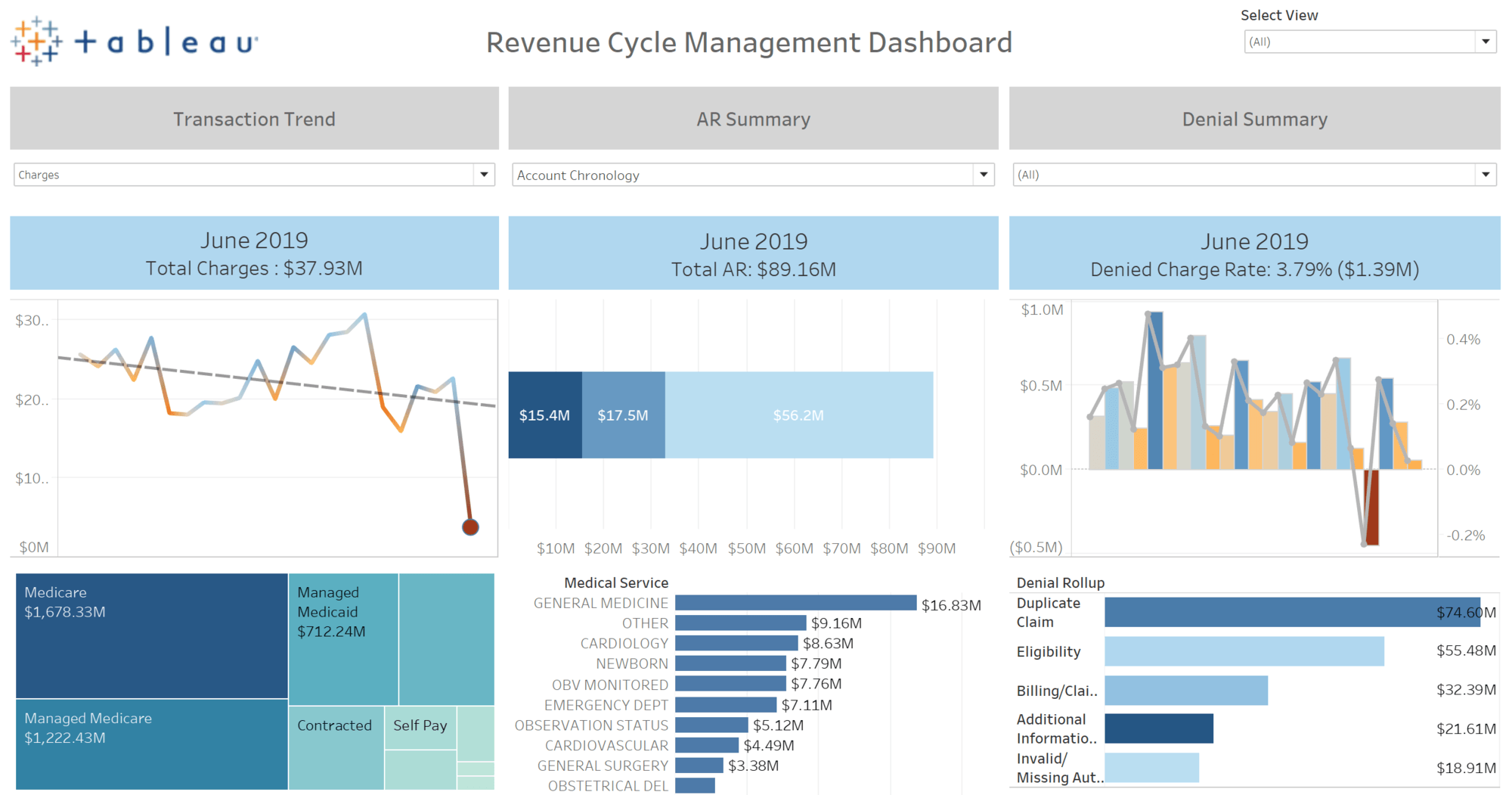 The Starter Kit includes:
The Tableau workbook, built to increase visibility and insight into three key areas of the revenue cycle: 1) transaction trending; 2) accounts receivables; 3) denials management
The Starter Guide to help you deploy the workbook
Three Excel-based data sources to enable the robust features of the workbook
A sample Tableau Prep Flow to tie the data together
Want to dive deeper?
Watch Now