Rapidly deploy a healthcare solution to see and understand your most critical key performance indicators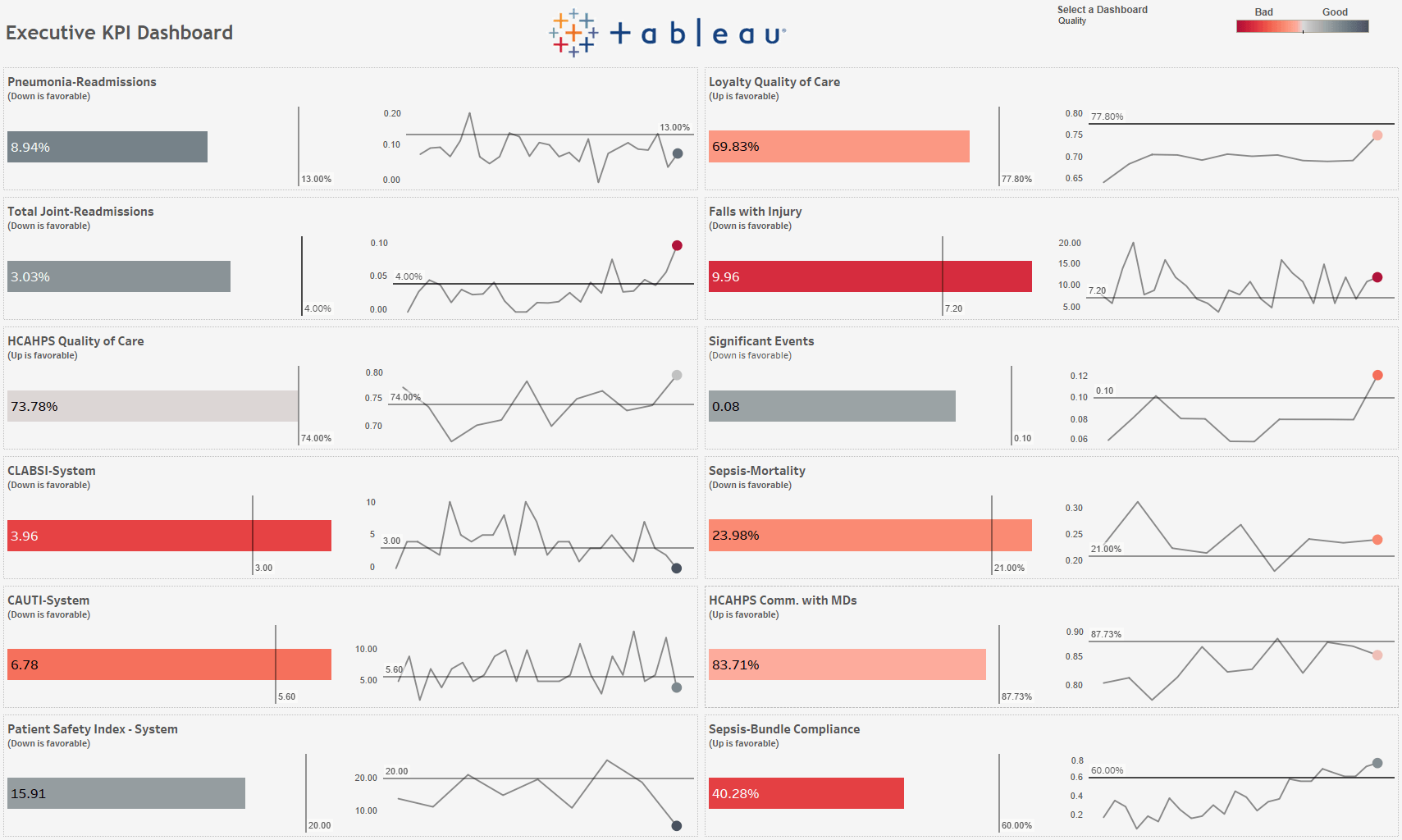 As part of the Healthcare Executive Starter Kit, you will find:
The Tableau workbook, built to handle customization of number formats, desired directions for measures (up is good for net margin, but bad for infection rates) and multiple measure/dashboard combinations.
The Starter Guide to help you deploy the workbook.
An Excel-based data source to enable the robust features of the workbook.
A Tableau Prep flow to tie the data together.
Sample Tableau Prep flows to inspire you to further automate your data collection.
Want to dive deeper? Check out this on-demand webinar, "Gaining critical insight with the Executive KPI Dashboard" or this blog, entitled, "Accelerating understanding with the Executive KPI Dashboard Starter Kit".