Modern Vaccine Management
Learn how Tableau can help you visualize essential insights and build a modern vaccine management response powered by data.
Visit the Covid-19 Data Hub to access up-to-date resources, including datasets and starter workbooks to create your own analyses.
Government agencies, healthcare and life sciences organizations need powerful visual analytics to manage vaccine distribution, uptake, and more. The urgency to roll-out vaccination programs efficiently and quickly is acute. The Tableau platform makes it possible to empower your teams to harness your data, and find the insights that are necessary to manage the challenges ahead.
ONLINE EVENT
Join us for Visualize Health, a live virtual event. Learn how healthcare and life sciences leaders across the industry are using data to drive innovation and digital transformation. Explore product demos, partner solutions, and networking opportunities and see how your organization can leverage data in today's complex and evolving healthcare environment.
REAL-WORLD SOLUTIONS
Data-driven visual analytics are foundational for any organization tasked with managing one of the largest mass vaccination campaigns in history. In this white paper, you will see real-world solutions and find out how lessons learned today can help inform data strategy through the current pandemic and beyond.
On-demand thought leadership
---
FEATURED WEBINARS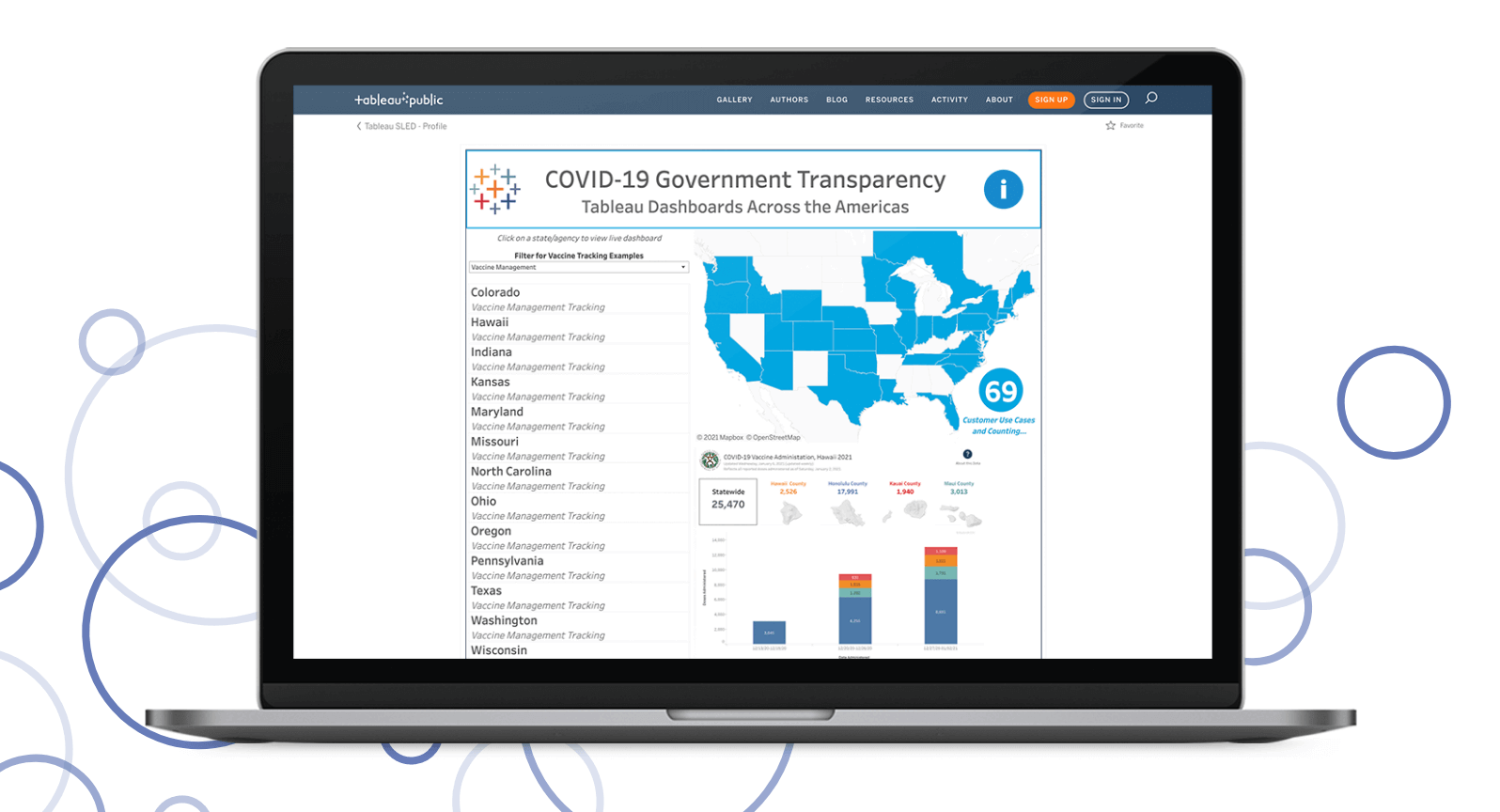 REAL-WORLD SOLUTIONS
Tableau is working with State and Local Governments around the world, providing COVID-19 health data transparency to citizens.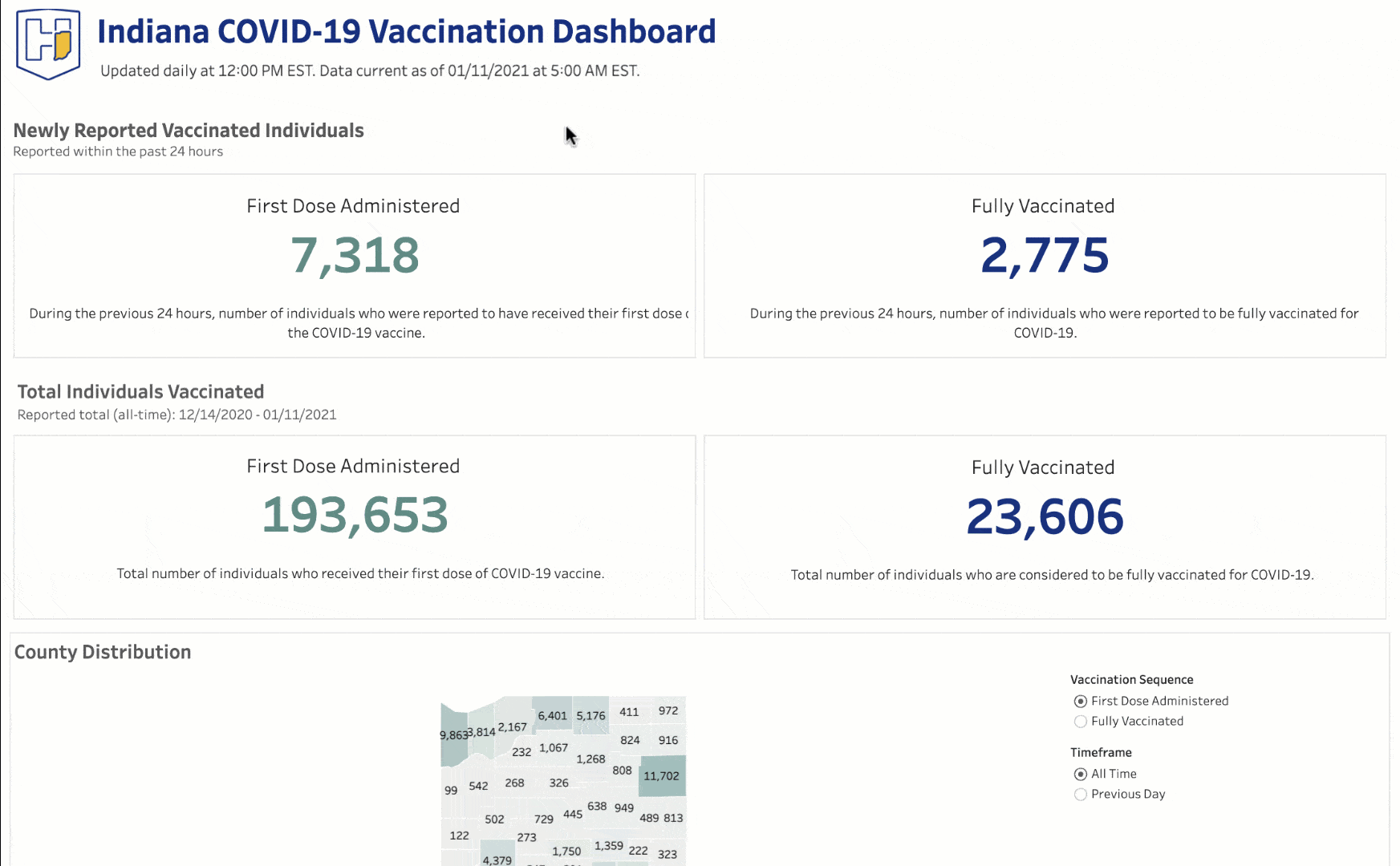 REAL-WORLD SOLUTIONS
The Indiana COVID-19 Vaccine Dashboard features data detailing the state's vaccination efforts, including first and second doses, county-level distribution, as well as providing aggregate demographic details of vaccine recipients. Originally published December 29, the dashboard has seen more than 460k views to date.
Get the edge you need to lead with data
---
DATA-DRIVEN SOLUTIONS
Vaccine Cloud helps governments and public health organizations mobilize, manage, and scale vaccine operations, from registration and scheduling to inventory management and public health outreach.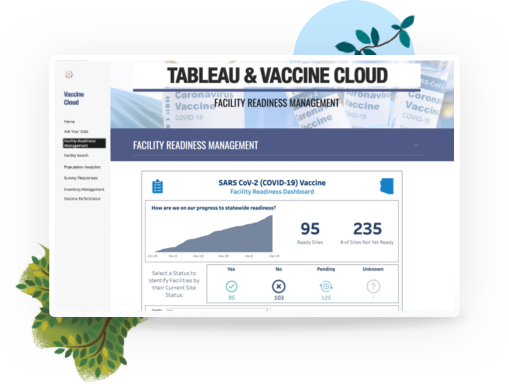 Tableau partners have created a variety of dashboard templates so you can quickly jump into analysis solve your toughest challenges. Dive into industry and department-specific solutions, addressing everything from human resources, to retail, to credit risk.
DIGITAL TRANSFORMATION
The pandemic has underscored the importance of data-driven decision making. Find out how leading healthcare and life sciences organizations, public agencies, and others are using visual analytics to enhance time-to-insight, manage critical resources, and improve patient care.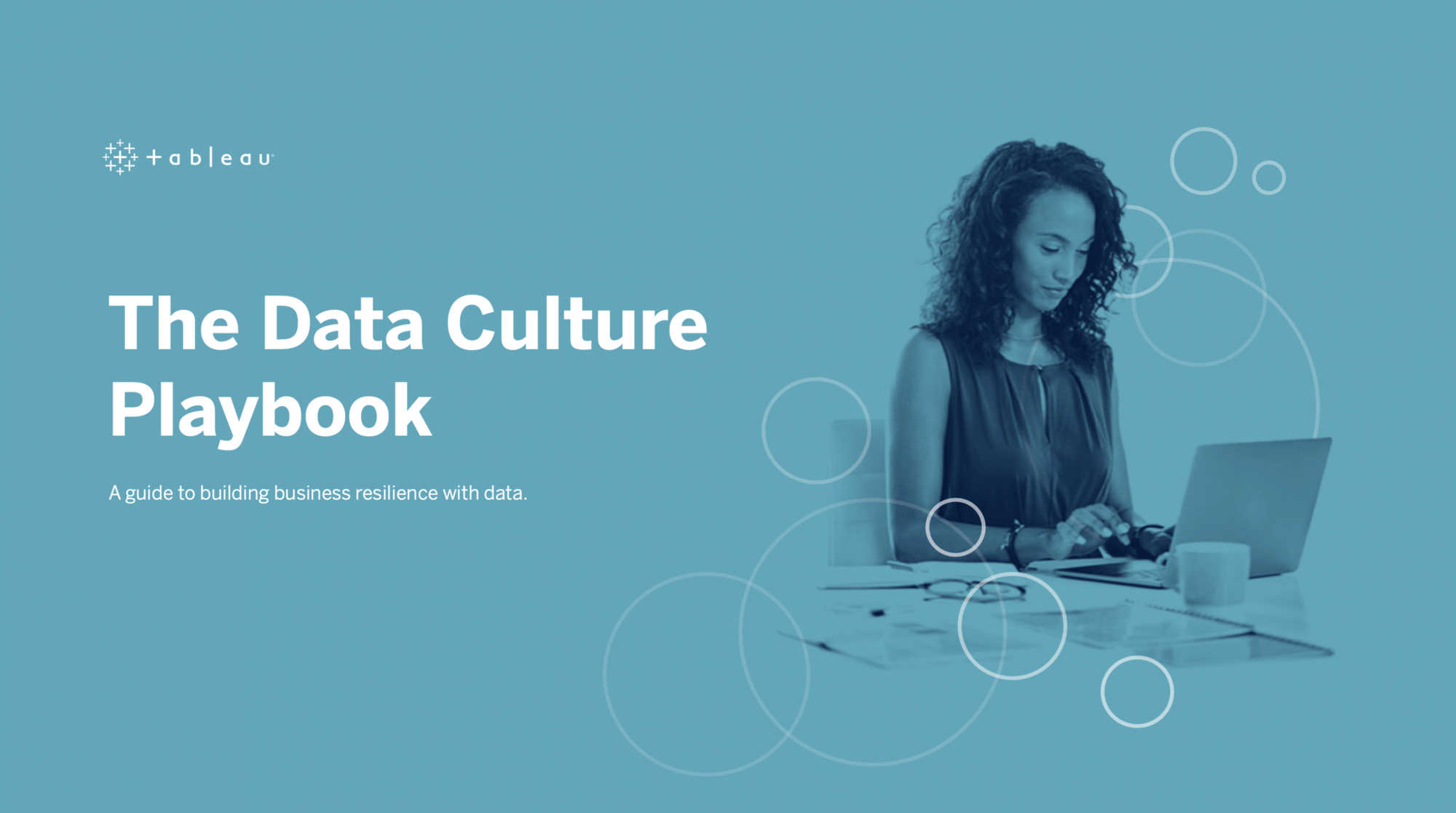 HANDS-ON RESOURCES
The COVID-19 pandemic has taught us that the most resilient organizations are data-driven. But to build a data-first mindset in your organization, you need a roadmap. The Data Culture Playbook is a resource for executives and data leaders who want to empower every individual within their organizations to use data to gain critical insights and tackle every business challenge.
Tableau helps you see and understand your data
Organizations around the world are using Tableau to help navigate through the coronavirus pandemic and beyond. Find out how our platform can help your organization use data to stabilize, recover, and grow.
Data Tracks: Accurate, up-to-date insights relevant to you
Use these curated Data Tracks visualizations and dashboards to explore the impacts of COVID-19.
---
Explore additional resources to help your organization
---
Learn more about Tableau
When it comes to elevating people with the power of data, only Tableau combines a laser focus on how people see and understand data with the kind of robust, scalable platform you need to run even the world's largest organizations.