Tableau Public is a free platform to explore, create and publicly share data visualizations online. With the largest repository of data visualizations in the world to learn from, Tableau Public makes developing data skills easy. Advance your career in analytics by learning from limitless data inspiration and creating an online portfolio of work.
New to Tableau Public? Get started with these resources
Using Tableau Public is easy. Explore these resources to quickly create your free profile and get up to speed.
See the latest from the Tableau Community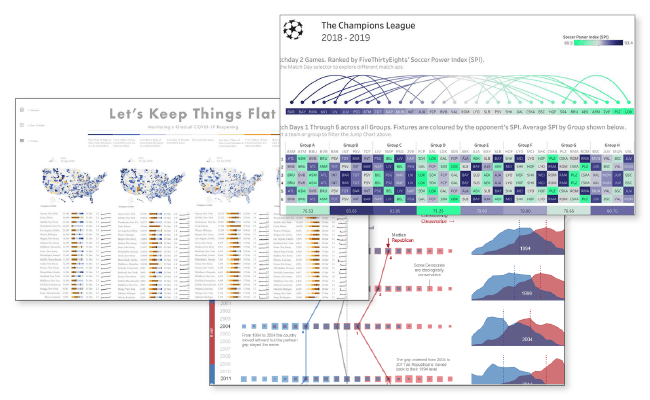 Explore endless possibilities with data
With millions of interactive data visualizations made by over a million creators around the world, Tableau Public allows you to explore the art of the possible with data on any topic. Tableau Public is the largest repository of data visualizations in the world.
Visit Tableau Public
Follow a community of data enthusiasts
Keep getting inspired by your favorite Tableau authors. Follow authors on Tableau Public to receive updates when they publish new visualizations or add to their favorites.
Follow featured authors
I'm so inspired by the dashboards I find on Tableau Public. It really helps me see what's possible and apply new techniques in my own work.
Learn and improve your data skills with ease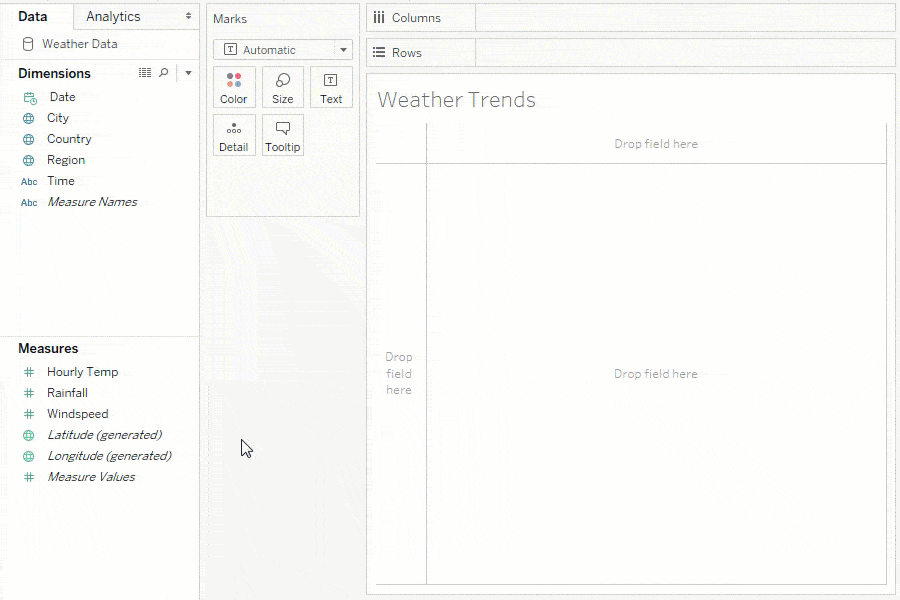 Create custom maps, charts, and graphs in clicks
Connect to data in a variety of formats to create beautiful, interactive visualizations with a drag-and-drop interface. No coding required.
Get Tableau Desktop Public Edition
Explore visualizations to see how they were made
Visualizations on Tableau Public can be downloaded or explored in a browser. Quickly see how it was created, and make a version of your own. Start now by creating a free Tableau Public profile.
Create a profile
Practice and improve your skills with peer learning activities
Participate in fun challenges with the Tableau community. Connect with others to learn new tricks and get helpful feedback to improve your Tableau and data viz skills, or just tune into the conversation.
Watch Now
The greatest thing about Tableau Public is that you have a visual portfolio of your work...I landed my dream job after working with Tableau Public for less than six months. It has truly changed my life and the lives of hundreds of others.
Advance your career in analytics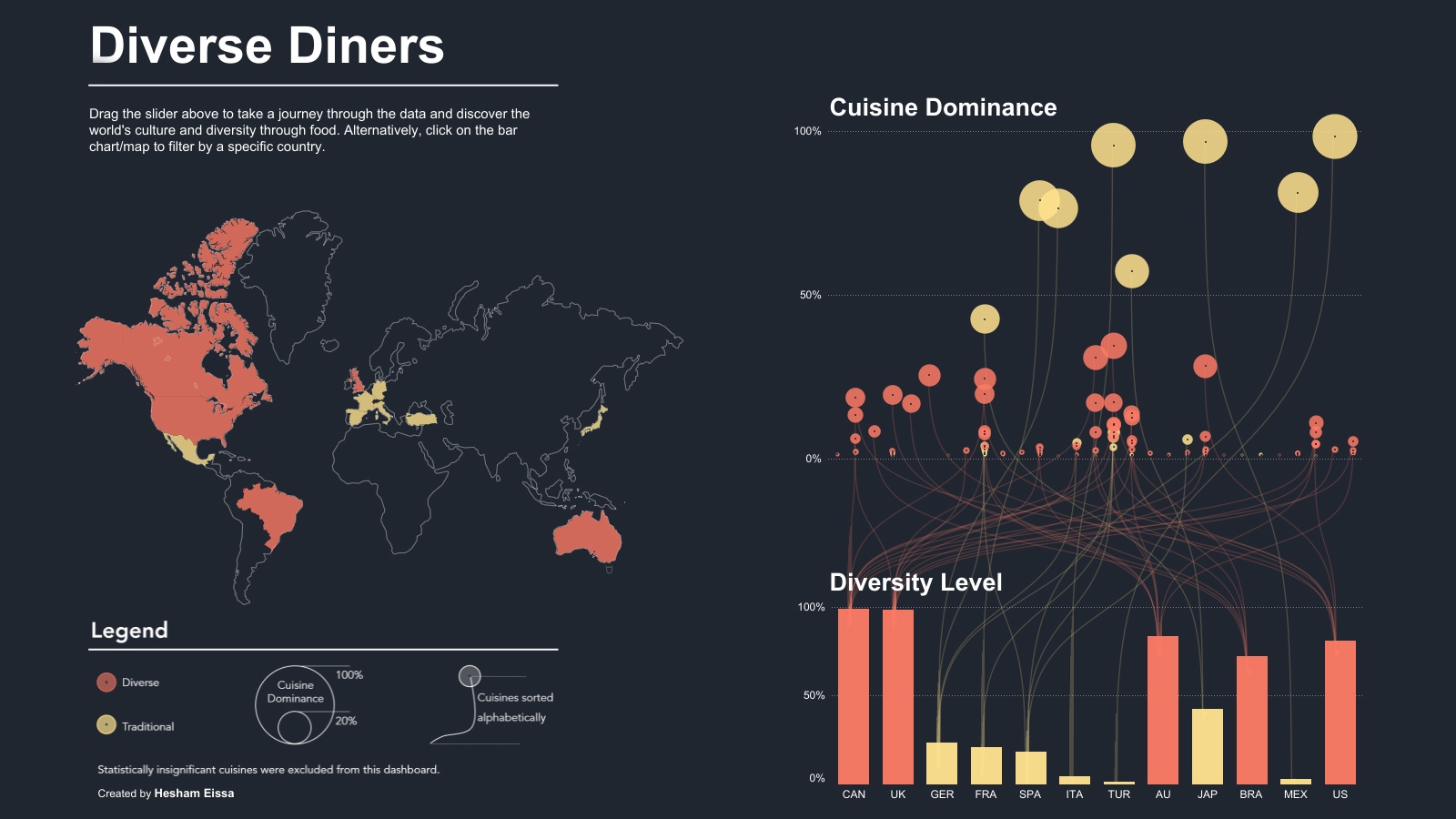 Learn from the best Tableau users in the world
See how the best analysts and leading organizations around the world are visualizing data with Tableau, and apply those learnings in your next work project.
Visit Tableau Public
Standout with your online analytics portfolio
Save visualizations to your personal Tableau Public profile to share with professional networks or potential employers.
Create a free profile
What makes Tableau Public different from other Tableau products?

Share publicly
Visualizations published to Tableau Public are available for anyone to see online. Tableau Public is a platform for public (not private) data.

Free with few limits
Anyone can explore and contribute to the millions of visualizations on Tableau Public. Saving locally and refreshing data are limited.

Fully hosted
Vizzes on Tableau Public can handle millions of viewers. All infrastructure is managed by Tableau Public at no cost.
Get inspired by the Tableau Community.
Sign up for the 'Viz of the Day' to have a new data storytelling masterpiece sent to your inbox every day.