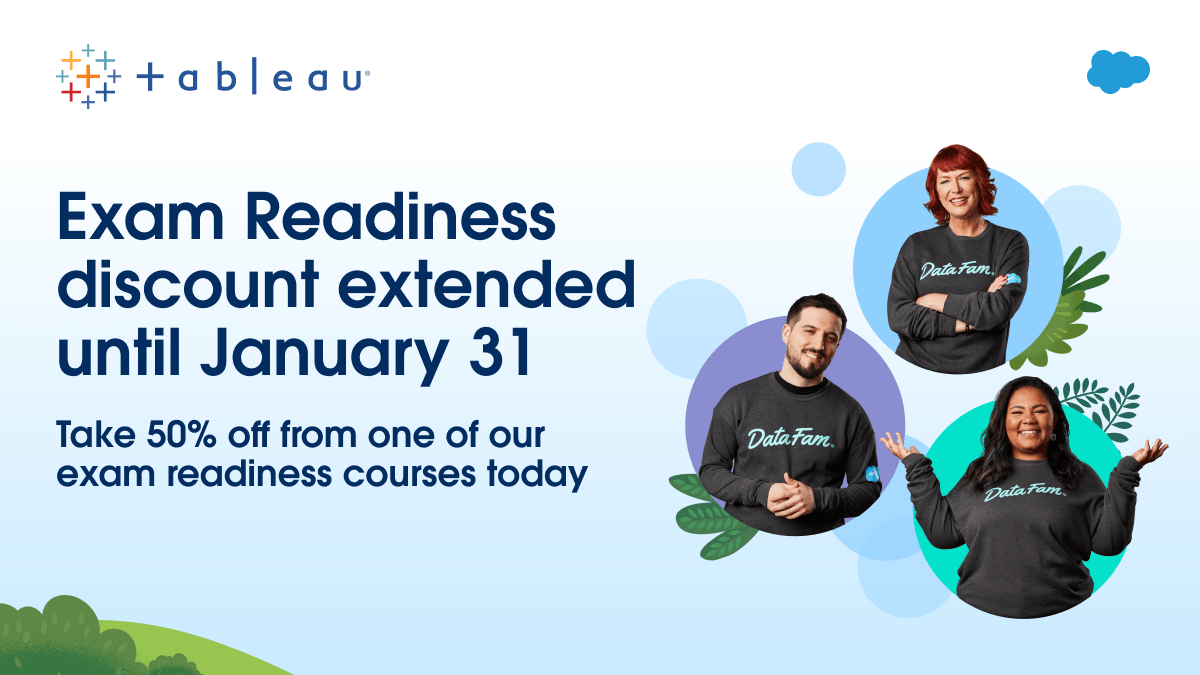 Certifiably Tableau is Extending!
Surprise! We are extending the 50% off discount on Tableau Exam Readiness courses until January 31, 2023. Choose one of the two available courses below to apply your discount today!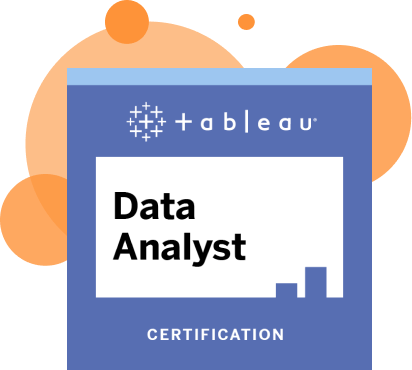 most popular certification
Tableau Certified Data Analyst
A Tableau Data Analyst helps stakeholders make business decisions by understanding the business problem, identifying data to explore for analysis, and delivering actionable insights. Get Tableau Certified in the hottest role in data analytics.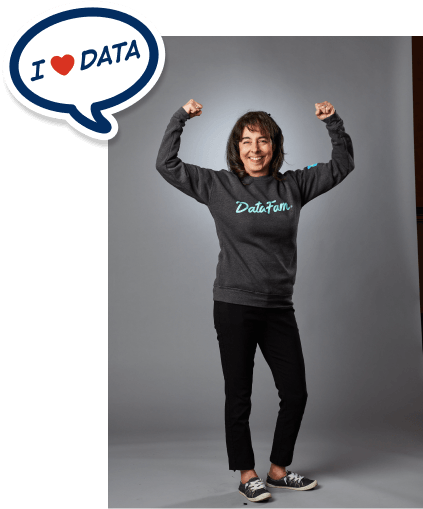 Tableau Certification includes:
eCertificate for download
Digital badge to prove your skills
Your name in the Tableau Certification Directory
Continuing education credits
Exclusive access to Certifiably Tableau swag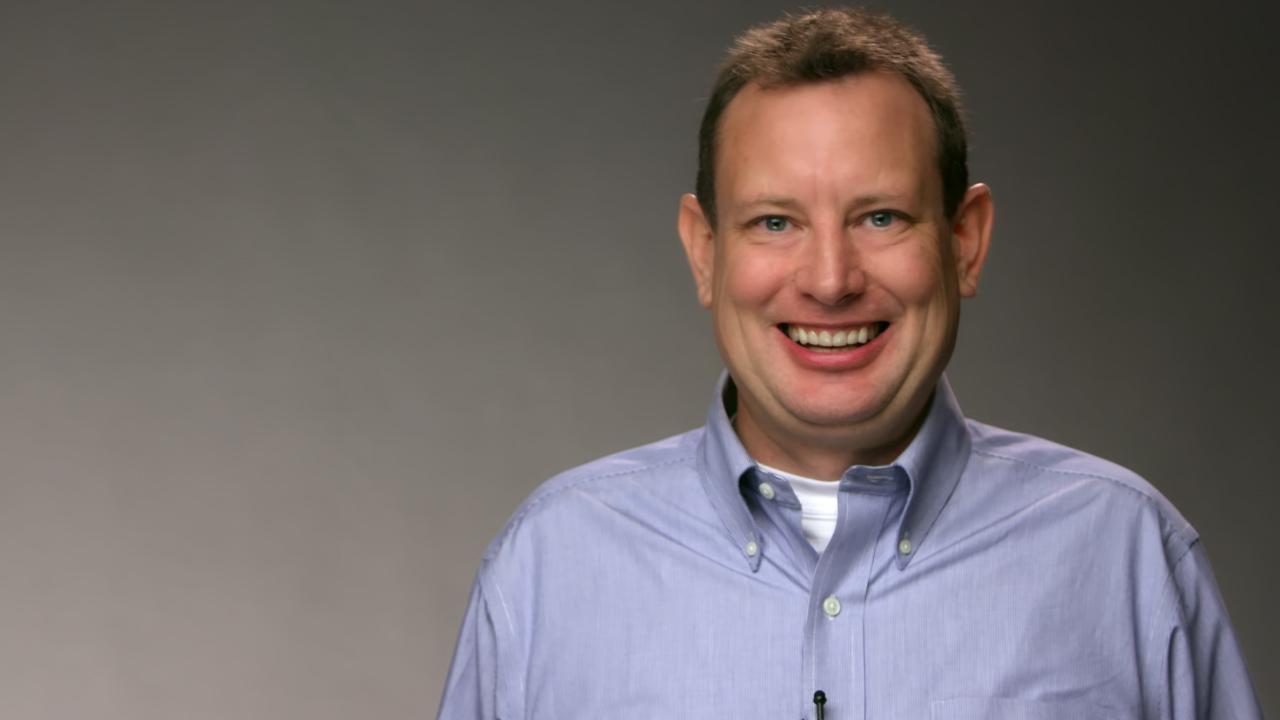 Get Hired
Hiring managers look for the Tableau Certified stamp of approval. Hear from Cisco's Ken Patton on why Tableau Certification differentiates you from other candidates.
Watch Now
Certifiably Tableau Talent
Search the directory to find out who in your talent pool is certified