Tableau partners with the government of India to build students' data skills
Data skills are important for all. It's one of our guiding principles at Tableau and why we support students and instructors around the globe through Tableau Academic Programs. Our mission is to lower the barrier of entry to learning analytics and build data literacy skills in future generations.
Data skills are also interdisciplinary. When I first joined the Tableau Academic Programs Team in 2017, many professors would refer me to their Computer Science or Statistics department. They shared the misconception that analytics only fit with the technical faculties. As data has become more accessible and recognized for its value, however, those conversations have shifted. Now I hear, "What can we do to make Tableau easier for all students to learn?" or "How can I, as an educator, get better at Tableau to teach students?" Working with a group of visionary educators, we've been able to achieve amazing milestones, such as introducing Tableau to all first year students at Nanyang Technological University in Singapore in 2018.
As part of our commitment to bringing data literacy into classrooms around the world, we continue this important work, and are proud to announce an exciting new partnership—together with All India Council for Technical Education (AICTE), created by the government of India's Ministry of Education—and in partnership with educators, we will bring Tableau data analytics skills to all students attending one of AICTE's 10,500 associated institutions. With AICTE, Tableau has conducted virtual workshops to over 200 educators who will then enable their peers in the AICTE associated institutions to bring Tableau to the classrooms.
"We are happy to collaborate with Tableau to bring data skills into higher education nationwide. Skill sets are changing across the globe to accommodate a data-driven world. It is increasingly valuable for knowledge workers across all industries to use data to problem solve and make decisions," said Dr. Chandrasekhar Buddha, Chief Coordinating Officer, AICTE, Ministry of Education, Government of India.
Since 2011, Tableau Academic Programs have been driving data literacy efforts by offering free software and learning resources to enable and empower future data workers. We have provided more than 1.7 million students and instructors around the world with access to software and data skills. We continue seeking opportunities to accelerate our impact through collaboration with universities and identifying partners who share our belief that data literacy is a fundamental skill set for all.
"Everyone, regardless of their position or department, must understand data which is the new language of business. We're honored to partner with AICTE to democratize analytics and put the power of data in the hands of everyone," said Anand Ekambaram, Country Manager India, Tableau.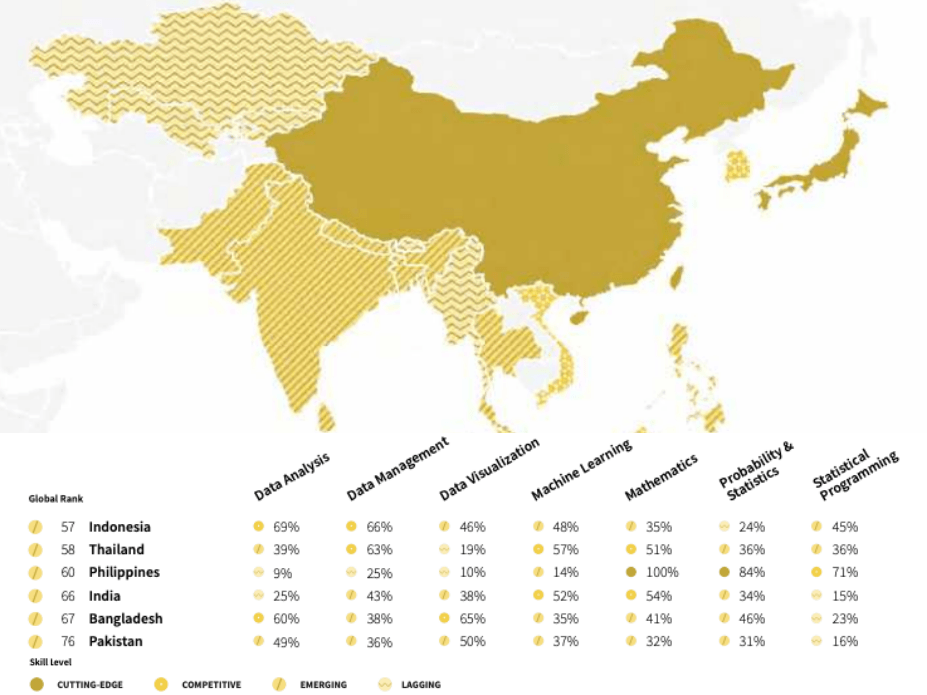 Coursera's latest skills report shows India's low proficiency in data analysis (25%) and data visualization skills (38%), key skills that students learn in the classroom with Tableau.
According to Coursera's 2021 Global Skills Report, despite showing high proficiency in machine learning and mathematics, Indians ranked low in proficiency for data analysis (25%) and data visualization skills (38%). In partnership with AICTE, we will help equip the future workforce of India with these critical data skills. Collaborating with the government at this scale is a first for us. Tableau Academic Programs is excited to support educators and students in India with the necessary software, eLearning, and enablement.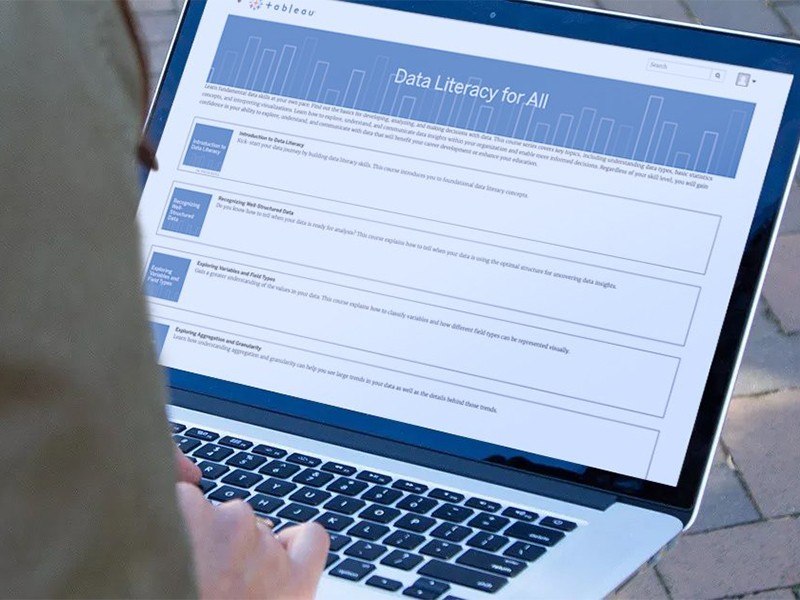 Tableau Academic Programs works towards data literacy for all, such as our data literacy curriculum for higher education.
Data literacy for all
In addition to offering Tableau to educators and students, Tableau Academic Programs also provide free eLearning. Our Data Literacy for All program includes five hours of instruction around foundational data skills—from recognizing well-structured data and exploring field and variable types to using correlation and regression to examine relationships. We hope that the program helps to support more diversity within formal and informal data roles and create a more data literate world.
Learn more about how Tableau Academic Programs support students and instructors with software and resources for teaching and learning data skills in the classroom.