Data to the power of people
When you pair smart and curious people with trustworthy data, something incredible happens.
People across your organization start to see things in the business they couldn't see before. They get answers to questions they previously wouldn't have thought to ask. That's the value of self-service.
But in order to get to true self-service, you need a business analytics platform that people will actually use. You need a platform that is easy to deploy and manage, and ensures the governance and security of your data. That's the Tableau platform: an enterprise solution that serves the entire enterprise.
Get maximum value from your data with the business analytics platform that is powered by IT and embraced by the business
A complete enterprise solution
We totally fell in love with Tableau and the promise that you have to offer actionable, readily available data that everybody can consume–not only the analyst and the power users, but everybody in an organization.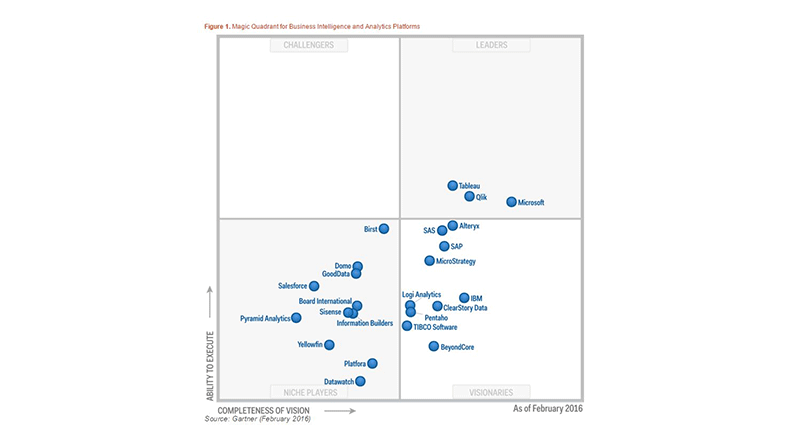 Gartner Magic Quadrant
For the fourth year, Tableau is a leader in the Magic Quadrant for Business Intelligence and Analytics platforms.
Learn More
Don't just take our word for it
Hear what our customers say about Tableau in their organization.