Stay one step ahead of regulation

Financial services organisations have never faced so much regulation—GDPR is just a harbinger of things to come. Technology can help you stay ahead of the game by owning the rule changes.
As the regulations tighten it's vital that you're prepared. Your data can provide you with full visibility of risk, sales and customer outcomes whilst at the same time data collection will help you pre-empt any future regulatory requirements.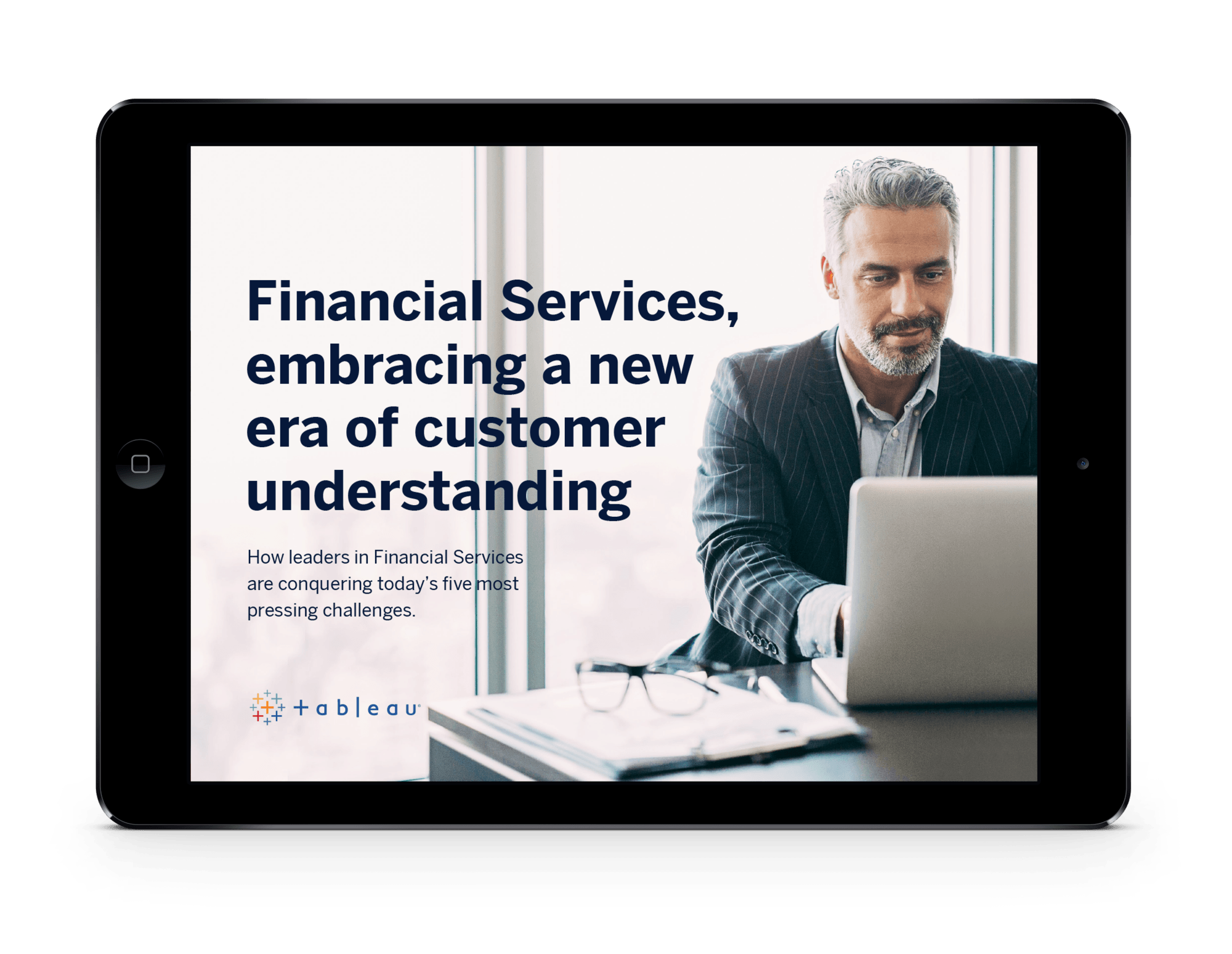 Financial Services, embracing a new era of customer understanding
Download our eBook and discover how financial services organisations are using Tableau to solve their five key challenges.
Read now