Accelerate digital transformation

In Financial Services, digital technology is not just the way of the future, it is the way of the present—every player needs to acknowledge this or risk falling behind.
Data lies at the heart of digital transformation. It holds immense potential but some organisations are scrambling to reshape their business models to take full advantage of that potential. Legacy systems and a lack of relevant skills can create huge obstacles. Transforming the way you look at and manage your data will help drive your digital transformation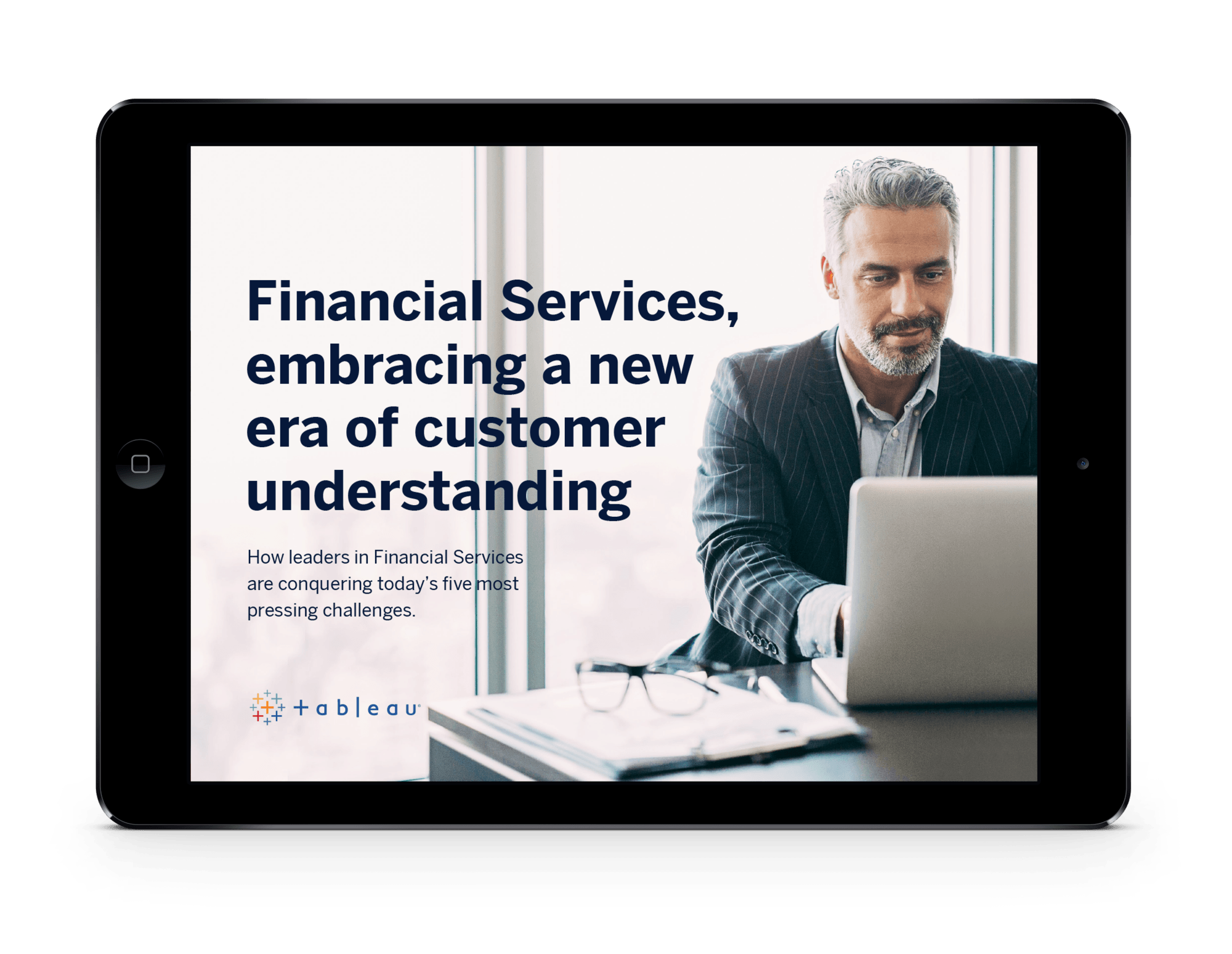 Financial Services, embracing a new era of customer understanding
Download our eBook and discover how financial services organisations are using Tableau to solve their five key challenges.
Read More