Tableau for Departments
Revenue and Pricing Analytics
Provide financial reporting and strategic advice
to unlock data-driven decisions and success now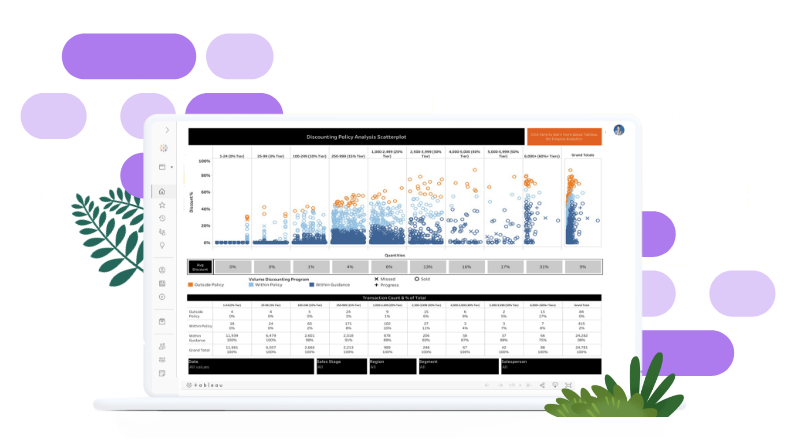 5 ways to conquer revenue models with modern pricing analytics
Evolving revenue models present new opportunities. Read how Tableau helps you navigate the transition to subscription-based offerings.
Read the blog
Boost efficiency using finance analytics
Combat the growing sophistication and complexity of fraud schemes using powerful, intuitive analytics that detect fraudulent activity 58% faster to limit your losses.
Customer success with Tableau
Customer story: Uniper
Uniper cuts time to insight by 50% and drives profits in excess of $50 million a year by using Tableau.
Read the story
Tableau allows us to compare data sets and monetize information around 50% faster than would be possible with legacy IT processes. As a result, we're better informed, better prepared, and able to capitalize on changing market conditions at incredibly short notice."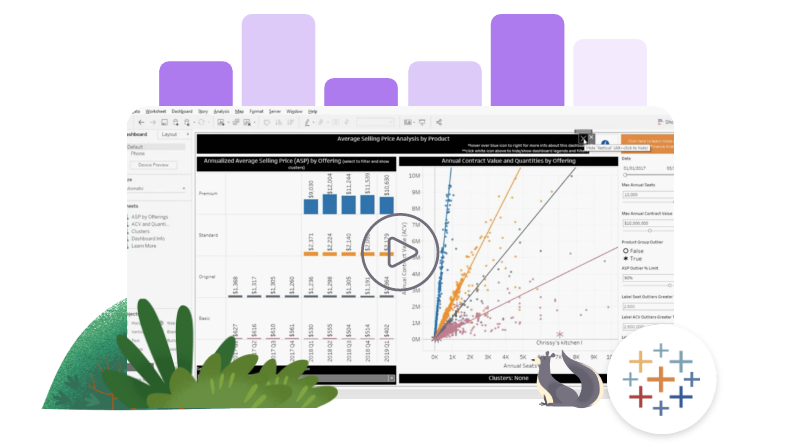 Driving proactive pricing analytics for FP&A
Learn from expertise the Tableau Finance Analytics team gained while adopting new subscription revenue models.
Watch the webinar
Plug-and-play analytics
Jumpstart your analysis and realize business value faster with Tableau Accelerators: free turnkey dashboards that work with your existing data.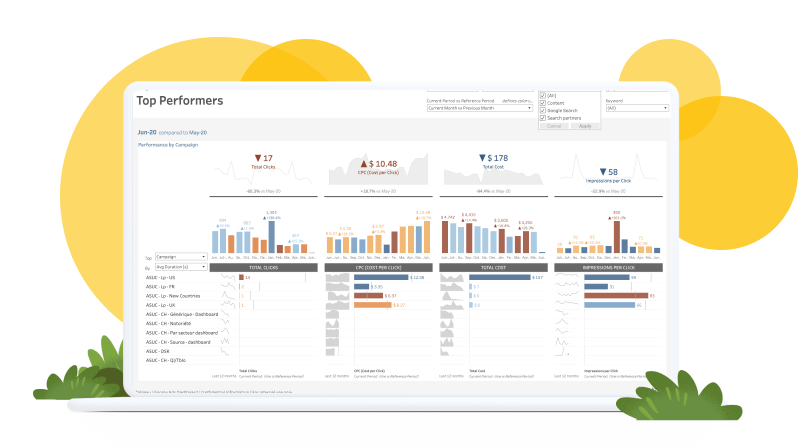 Seeing is believing
These ready-to-use dashboards boost your productivity by tapping into the deep, functional, and industry expertise of the entire Tableau ecosystem–letting you harness the full power of your data.
Watch demo
Join the Tableau Office of Finance Community
Access virtual user groups, find answers, and meet other finance professionals who use Tableau.