Tableau 2023.1
Accelerator Data Mapping, Tableau for Slack enhancements, and more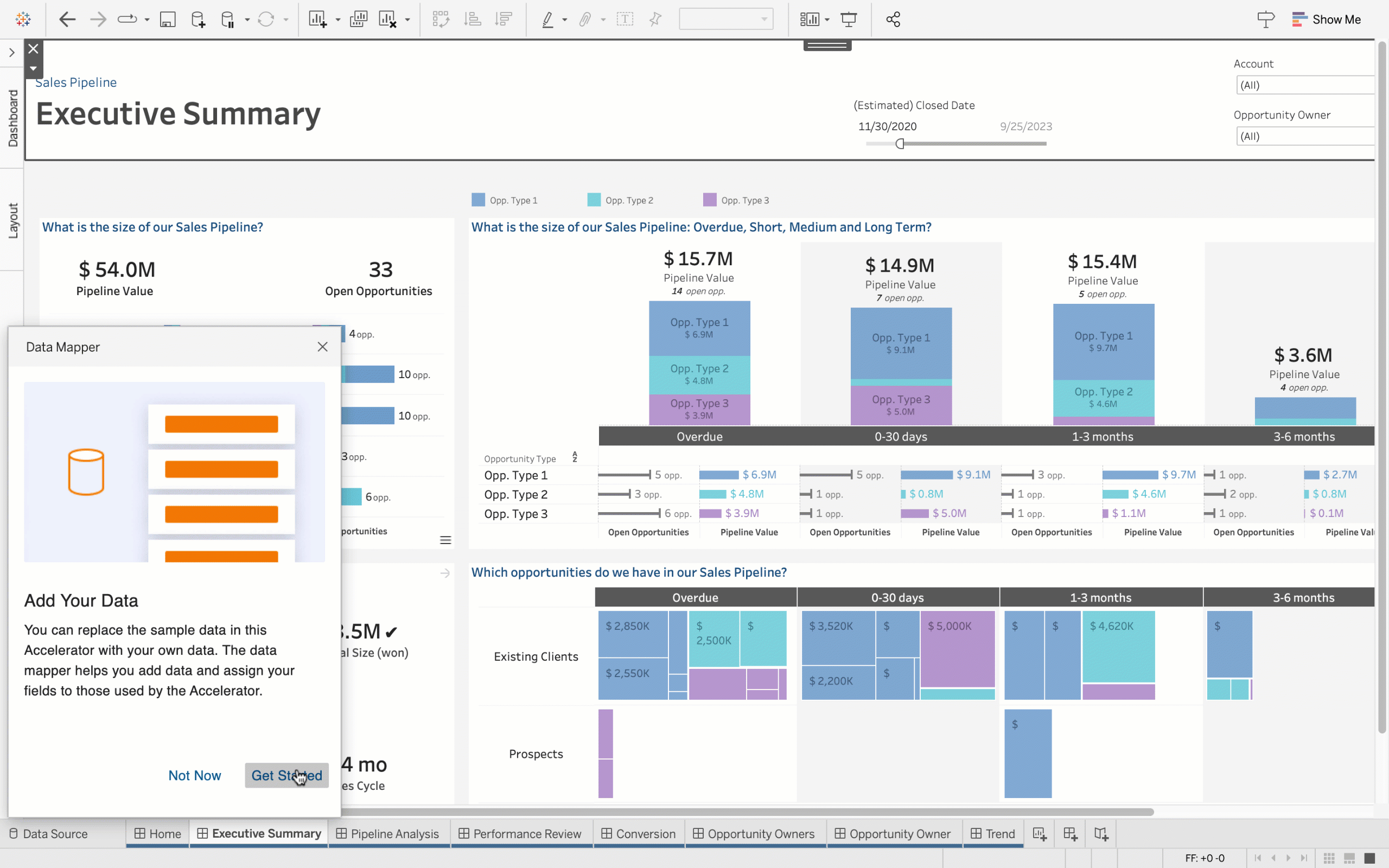 Accelerator Data Mapping
With Data Mapping you can jump start your analytics even faster by reducing the time and effort required to set up an Accelerator's ready-to-use dashboards. Now, when configuring an Accelerator, the Data Mapper allows users to pull outside data into the Accelerator and map fields from their data source into the fields the Accelerator expects. This will be made possible via the Data Mapping UI - a hybrid dialogue box that opens by default with any Data Mapping enabled Accelerator.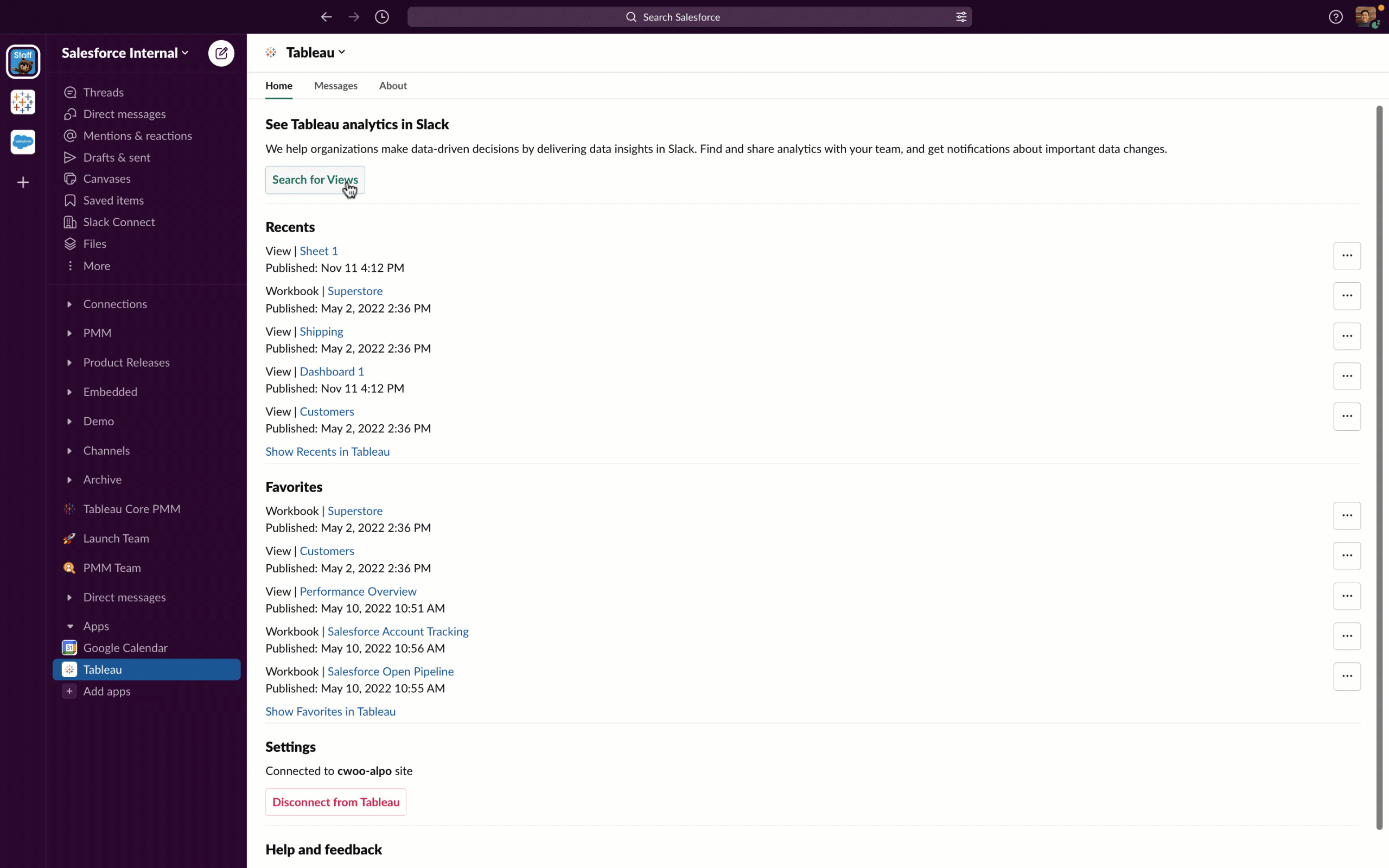 Tableau for Slack enhancements
Collaborate on insights more effectively with the Tableau app for Slack. The latest enhancements make it even easier to put data at the center of every conversation and decision. Now, you can:
Share Tableau content with context. Links now produce previews so your team can quickly recognize–and act on–relevant information.
Easily search for and share Tableau content in direct messages and channels. 
Get to insights faster by conveniently accessing your recents and favorites from the App homepage.
*The Tableau for Slack enhancements will be available in the coming weeks.
Identity Pools for Tableau Server
Identity Pool will enable you to branch out of the strict single identity store limitation we have in Tableau Server. An Identity Pool is the combination of a "Source of Users", traditionally called the Identity Store and an authentication mechanism. With this feature, you will be able to add additional pools where you can have your source of users belong to a local identity store and have them authenticate with OpenID Connect for modern authentication. This added flexibility will be particularly helpful for organizations that have a set of external users that need access to Tableau that they are not able to invite to their corporate Active Directory.
All Features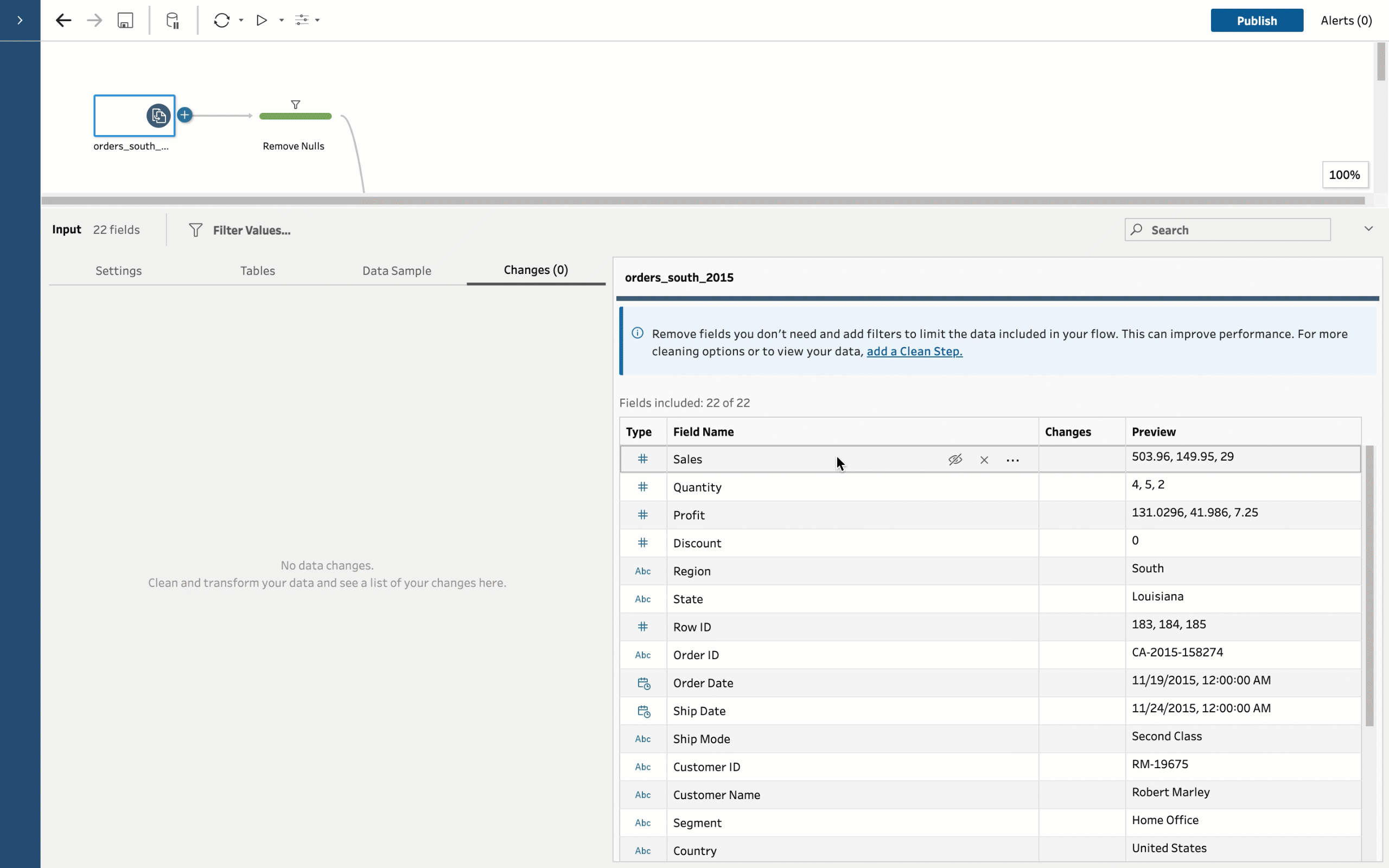 Tableau Prep Input Step improvements
Within Tableau Prep's Input Step, you can now bulk select multiple columns. This removes the need to individually select columns to hide or remove them. You can now also use a relative date filter for DateTime data types to remove stale data. These improvements combine to improve interactive performance when authoring flows and help unify the experience across Tableau Prep steps. More information here.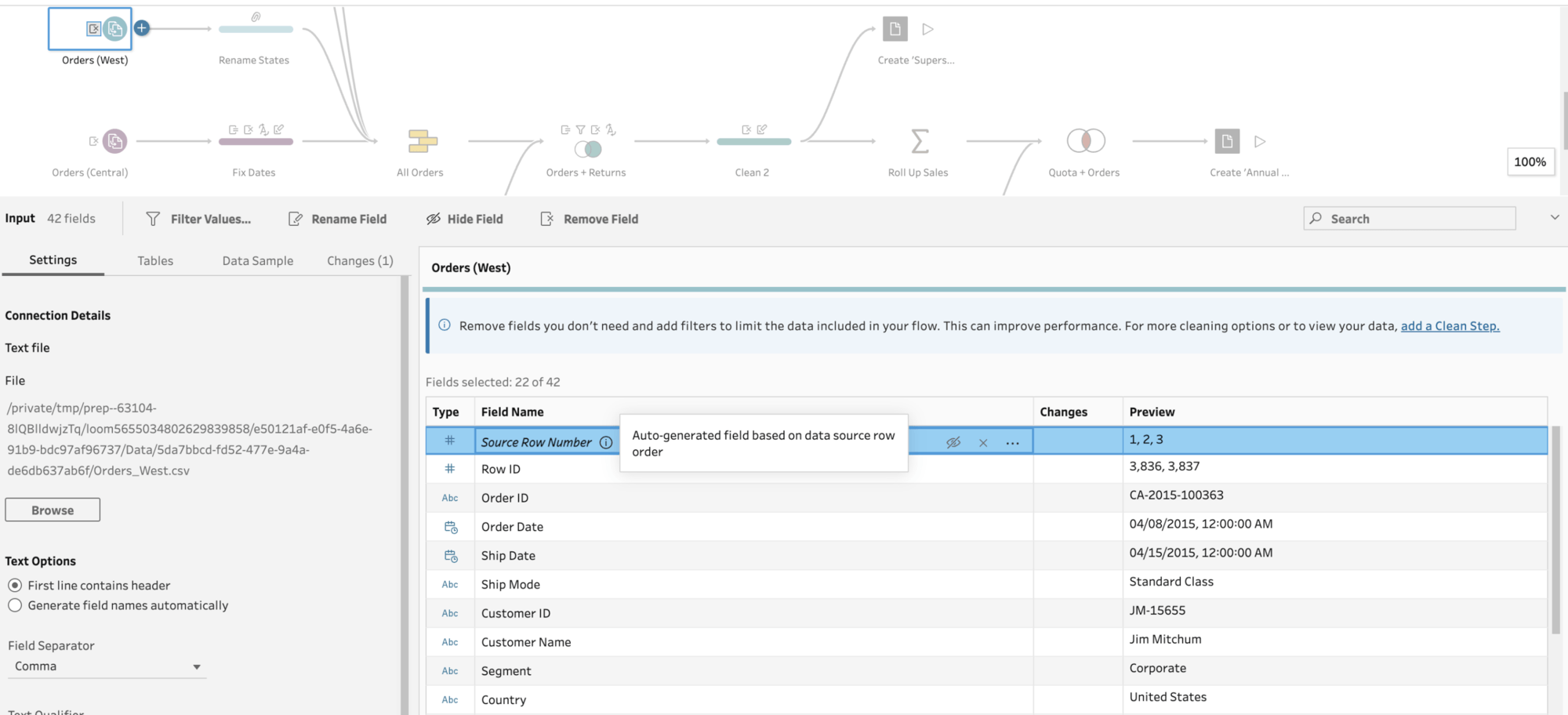 Source Row Number in Tableau Prep
You can now maintain the original sort order of Microsoft Excel or Text (.csv) files by including "Source Row Number" on the input step in Tableau Prep. This is useful for identifying the original sort order of the data when there are no field(s) available that would define the sort. More information here.
Cross-database join improvements
Tableau will use our new optimization techniques to speed up cross-database joins. Previously, both sides of a cross-database join were ingested into Hyper which performs the join. If the tables being joined were large, network i/o can significantly impact the performance of the query. Our new optimizer avoids unnecessarily moving large datasets by executing cross-database joins locally in the database containing the larger of the two datasets being joined when we estimate that it will be faster to do so.
Google Drive shared file support
Files shared with you and shared drives are now accessible in the Google Drive connector.
Learn More About Tableau Releases