New features recently released to Tableau Server include Ask Data and Prep Conductor. Ask Data enables you to type a question of any published data source and instantly get an answer in the form of a viz. With Prep Conductor you can now schedule and manage Tableau Prep Builder flows directly in Tableau Server. You also have the ability to export to PowerPoint with one click, connect directly to your Google Ads data, and a new browsing experience with mixed content types. Learn more about our new features below.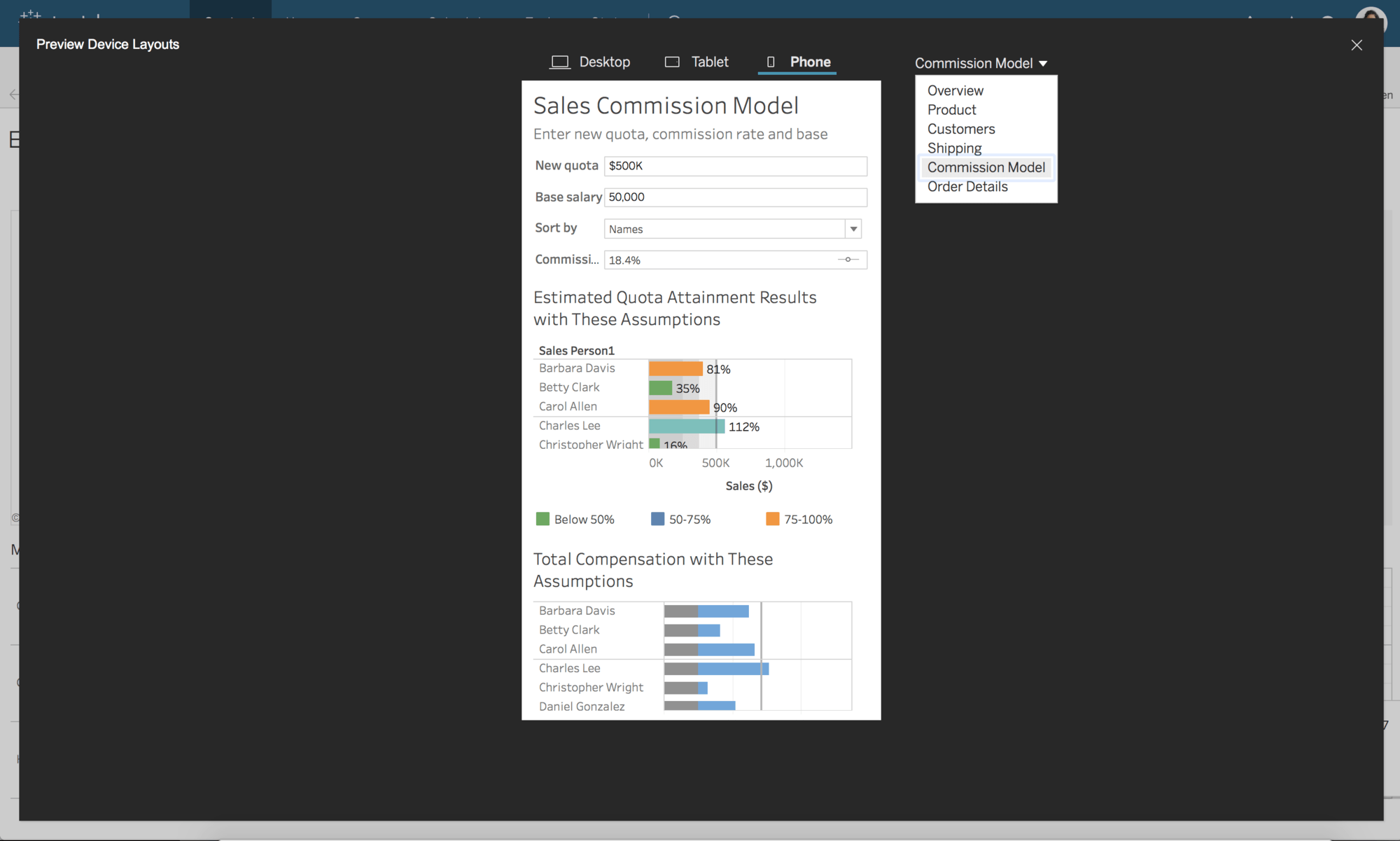 Device layout preview on the web
Device dashboard design just got easier. You can now preview what your laptop, tablet, and phone layouts will look like directly in the desktop browser. Make any necessary formatting or content adjustments to your dashboards, and save knowing your mobile layouts are pixel perfect.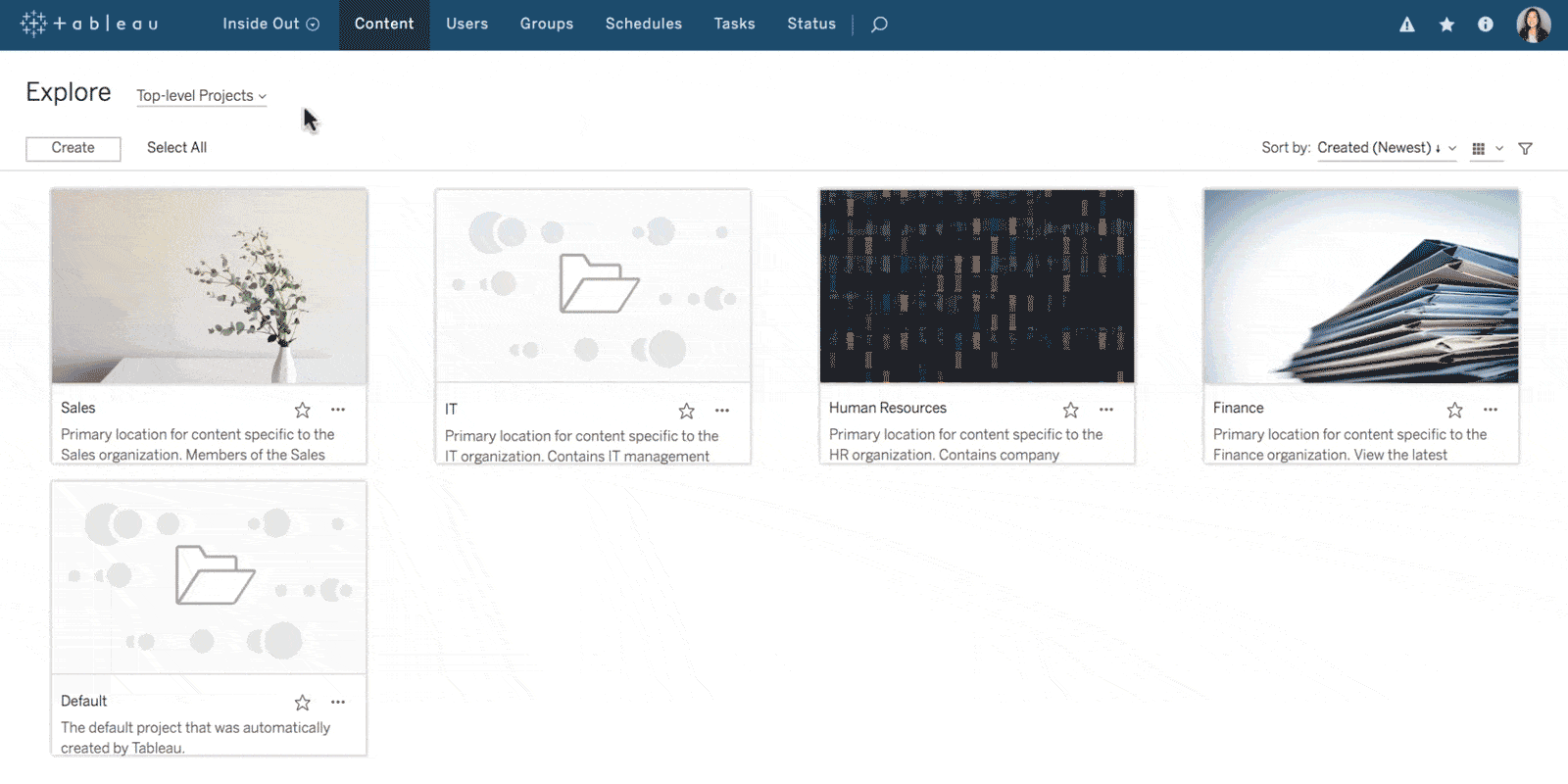 Mixed content types
Discover a new way to browse on Tableau Server and Tableau Online. You can now view data sources, workbooks, and views from one project all on the same page. And, filter by content type within that project.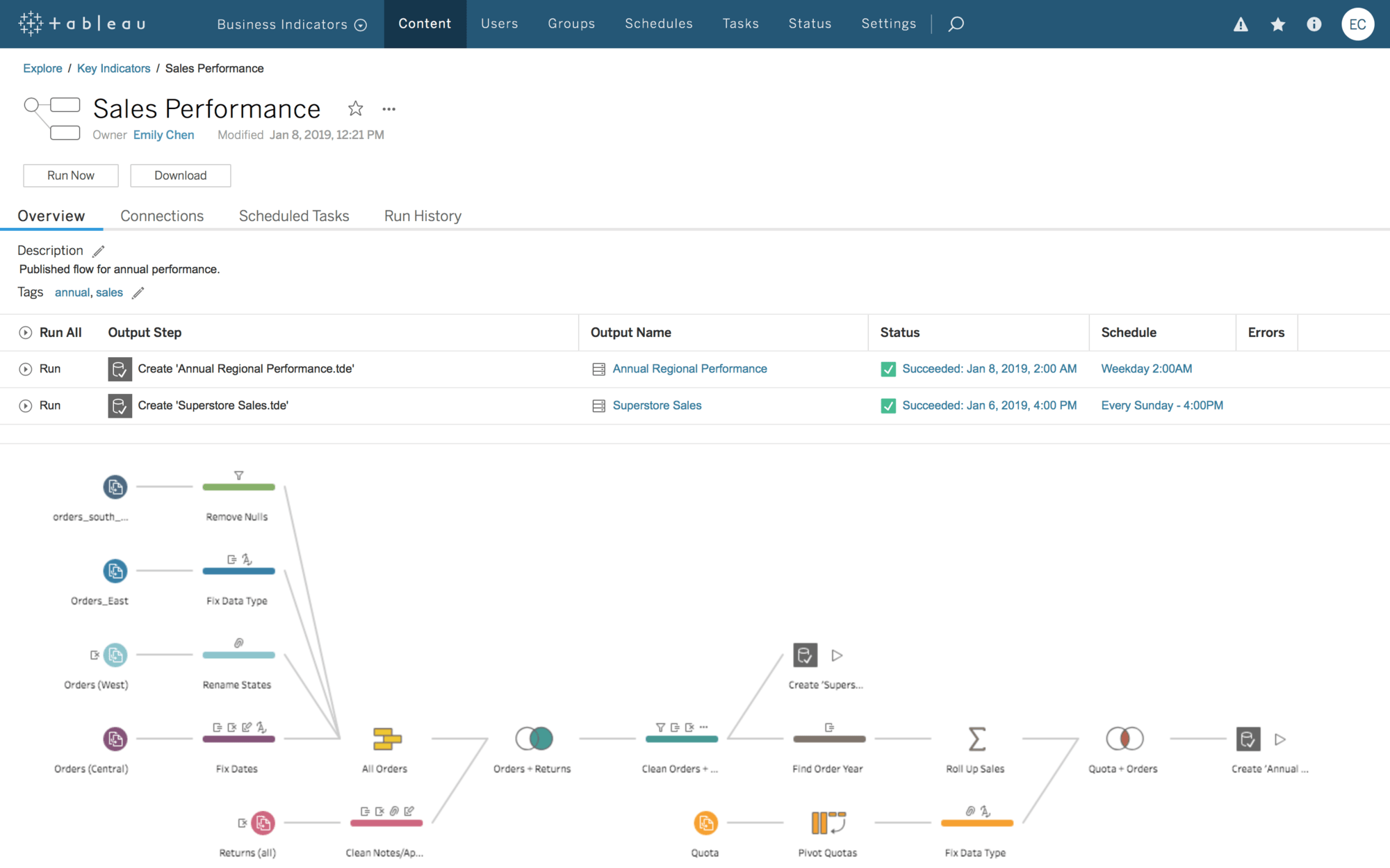 Tableau Prep Conductor
Tableau Prep Conductor, a new add-on product for Tableau Online and Tableau Server, empowers IT departments, data stewards and analysts to consistently deliver prepared data in a scalable, reliable and secure server environment.
Tableau Prep Conductor is part of the Data Management Add-on available now for Tableau Server and in limited release for Tableau Online.
Learn more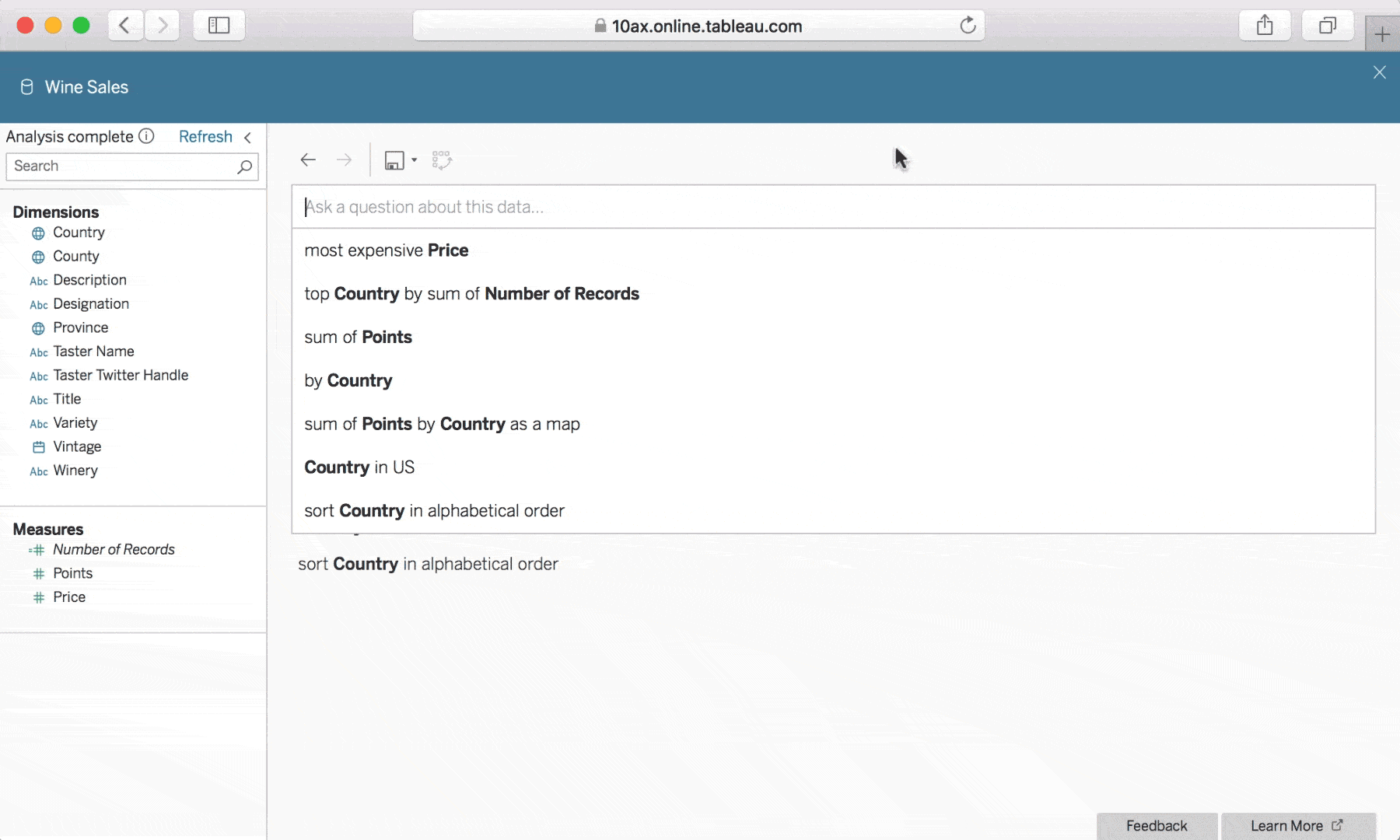 Ask Data
Ask a question, get an answer. Use natural language to ask questions and produce insights directly from any published data source. Ask Data supports many analytical capabilities of Tableau, including sorting, filtering and aggregations.
Ask Data only supports questions asked in English.
Try Ask Data
Google Ads Connector
Gain deeper insights from your Google Ads data. Connect and analyze your Google ad metrics in Tableau with our new connector.
New web authoring connectors
Connect directly to your excel and CSV files stored in Dropbox, OneDrive and GoogleDrive when authoring a viz from the browser.
Export to PowerPoint
Integrate your Tableau dashboards directly into presentations with a single click. Now you can easily export vizzes from Tableau Desktop, Server, or Online to PowerPoint as high resolution images, complete with a link back to the workbook.
Secure RServe connections
Build visualizations using the R statistical language in a secure environment. This allows RServe to be hosted remotely from Tableau Server, and for data to be protected in transit.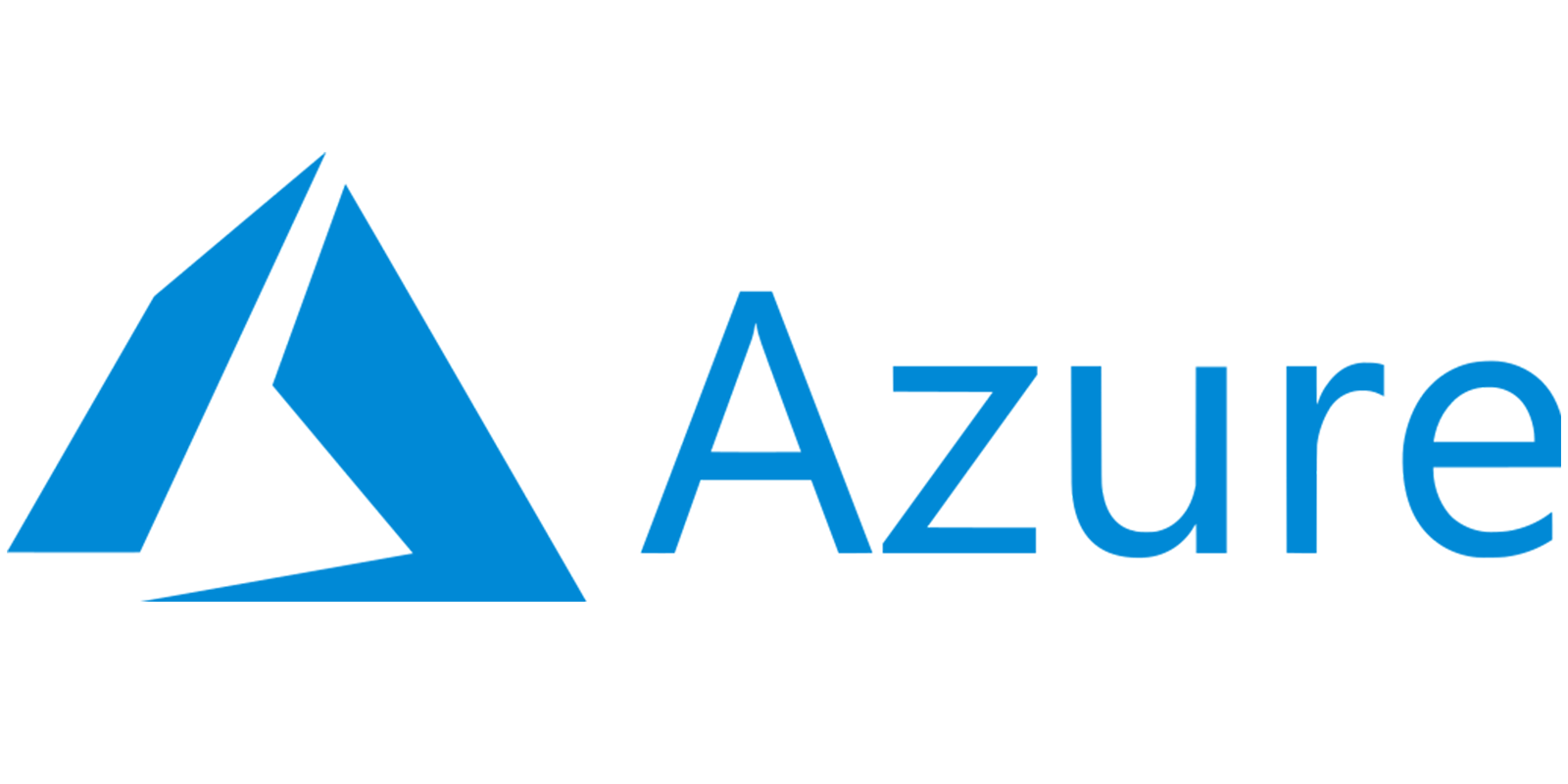 Azure SQL Data Warehouse Connector
Connect directly to your data stored in Azure SQL Data Warehouse with our new connector.