Thank you for attending Data Day Out Singapore 2018! We hope you had fun connecting with over 1,000 data rockstars, and enjoyed the experience. Please check out the following resources, and continue your journey with Tableau.
Continue your learning journey with us
Tableau In-Person Test Drive Sessions
Live Online Training & Webinars
Join the Community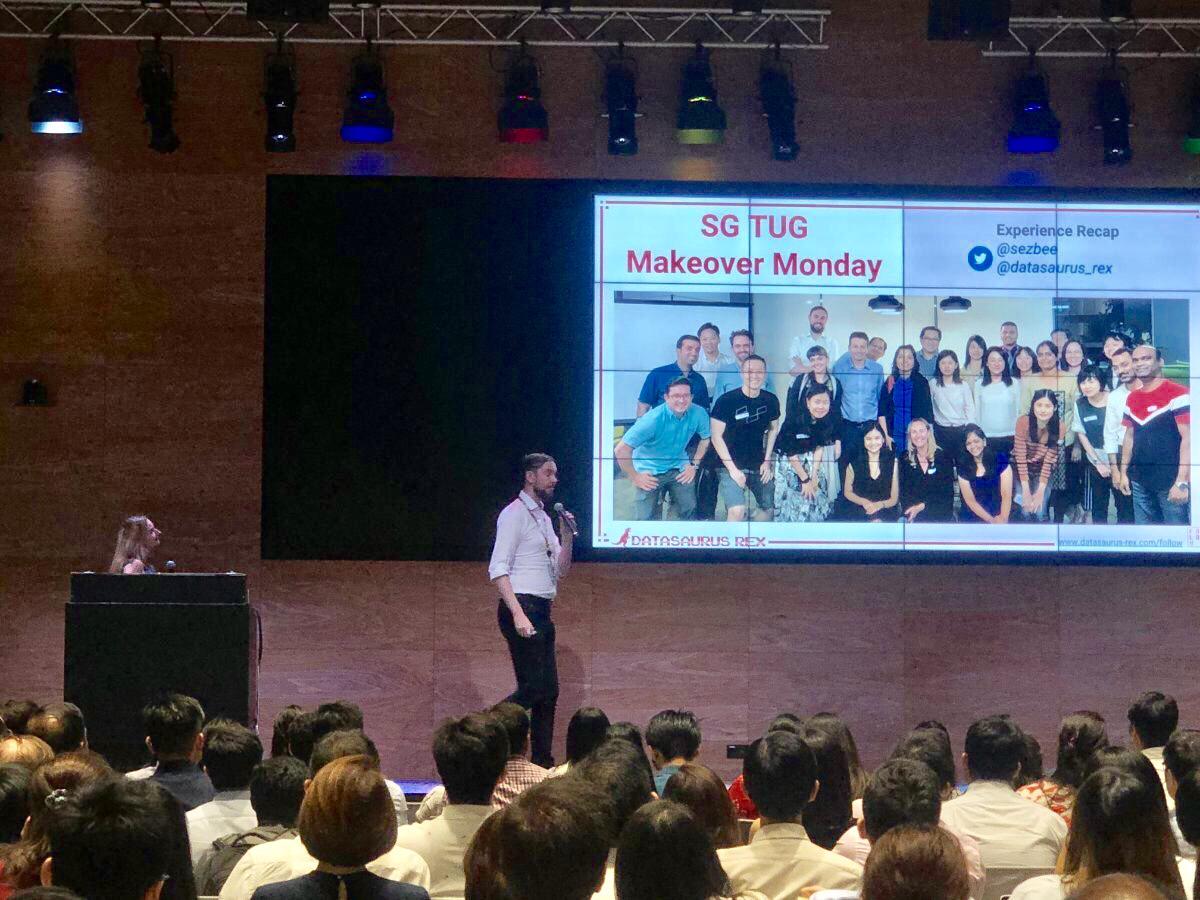 Join our Singapore Tableau User Group to stay connected with fellow data rockstars! Take your discussions and sharing to the next level. This is a closed LinkedIn group where discussions are only viewable by members of this group.
Join now
Event Photos
Our Products
1. Prepare your data for analysis with Prep.
2. Use powerful drag-and-drop analytics in Desktop.
3. Share data and insights with Server or Online.
4. Watch data-driven decisions spread.
---
---
50% off New Tableau Certification Exam
Data: it's not just for IT. The rise in self-service analytics has made the demand for data skills white hot. Now is the time to brush up on your Tableau knowledge and make your skill set official with our new Tableau Desktop Specialist certification exam.
Take advantage of a 50% discount off the full exam price when purchased before December 31, 2018 and chart your course with a certification that proves you've got the right (Tableau) stuff. You will have 6 months from purchase date to take the exam.
Tableau empowers everyone
Our offerings match Tableau capabilities with the unique needs of different types of users to create, explore, and view trusted content with Tableau's governed self-service analytics platform.