Tableau for Departments
Treasury and Cash Flow Management
Get deeper insight into cash flow and cut complexity with analytics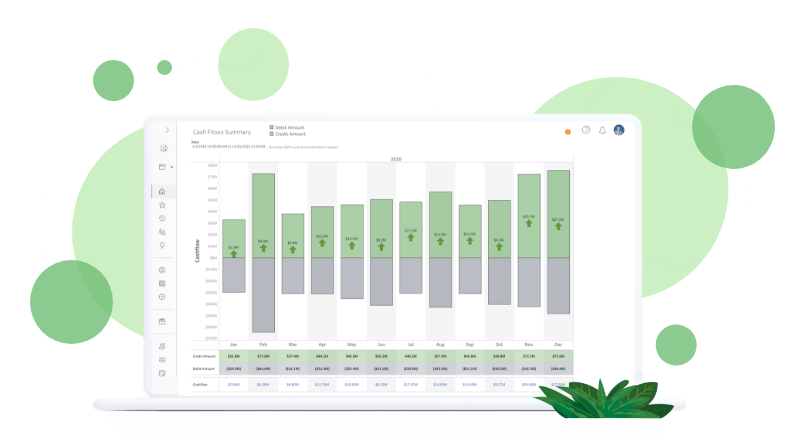 How analytics helps cash flow management by uncovering key details
Wondering how to get better control of your cash flow management–and save time and money? Find out how the right analytics platform can help give you a clear view of transactions, collaborate with finance partners, reduce risk, and increase efficiency across your organization.
Read the blog
Boost efficiency using finance analytics
Combat the growing sophistication and complexity of fraud schemes using powerful, intuitive analytics that detect fraudulent activity 58% faster to limit your losses.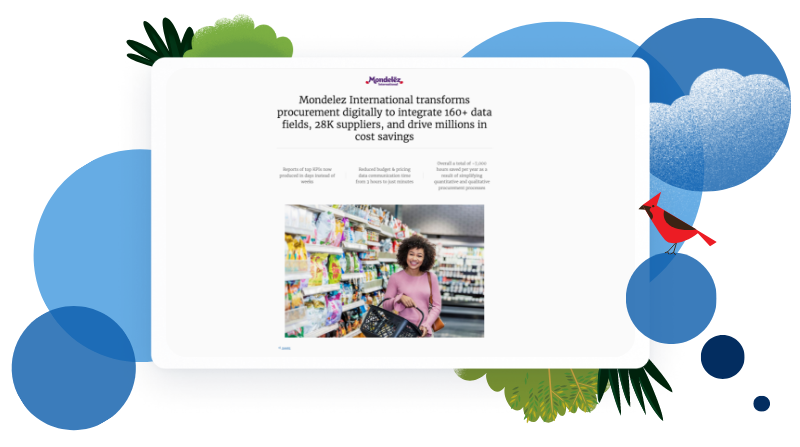 Customer story: Mondelez International
Mondelez International transforms procurement digitally to integrate 160+ data fields, 28K suppliers, and drive millions in cost savings.
Read the story
Tableau is a very powerful tool that gives us visibility into the things we want to see, at the level that we want—and allows us to see it very quickly.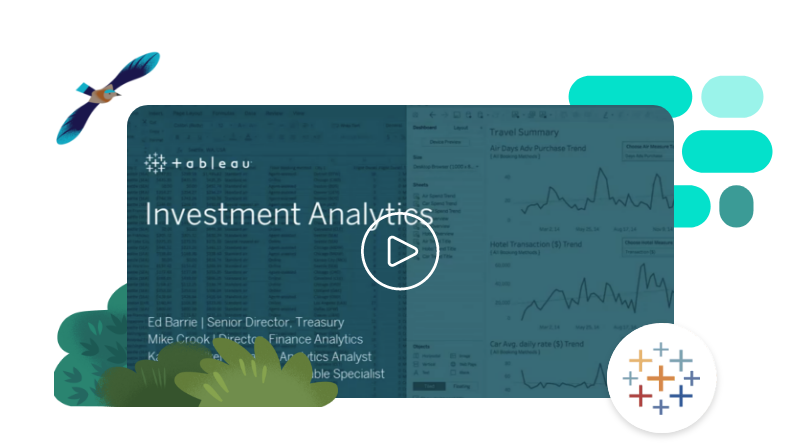 Learn how to analyze investment risk
Looking to gain deeper insight into your investment portfolio, but not sure how to begin? Learn how Tableau can help you save time by cutting out manual processes. We'll show you how to get an up-to-date understanding of risk with time series analysis.
Watch the webinar
Plug-and-play analytics
Jumpstart your analysis and realize business value faster with Tableau Accelerators: free turnkey dashboards that work with your existing data.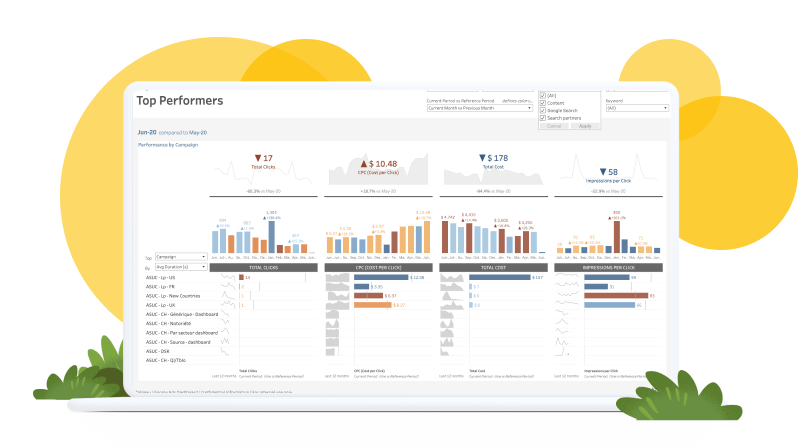 Seeing is believing
These ready-to-use dashboards boost your productivity by tapping into the deep, functional, and industry expertise of the entire Tableau ecosystem–letting you harness the full power of your data.
Watch demo
Join the Tableau Office of Finance Community
Access virtual user groups, find answers, and meet other finance professionals who use Tableau.