Tableau for Departments
Finance Operations Analytics
Drive success now by making finance data actionable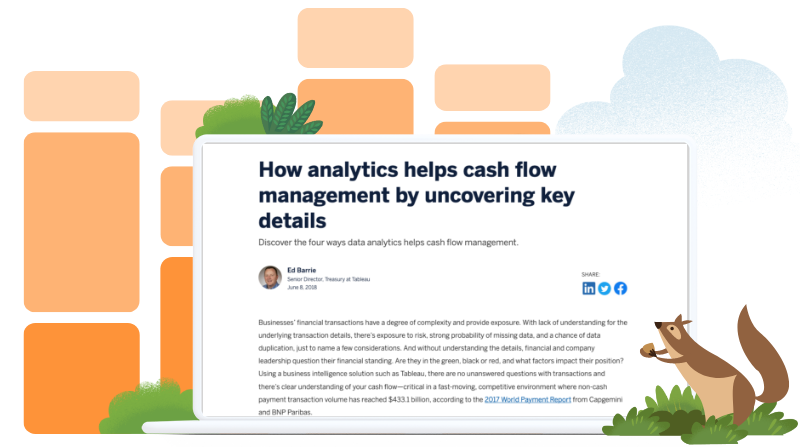 Advance your procurement performance with analytics
Learn how your procurement organization can leverage data analytics tools and dashboards to uncover insights, accelerate value, and optimize for efficiency.
Watch the webinar
Boost efficiency using finance analytics
Combat the growing sophistication and complexity of fraud schemes using powerful, intuitive analytics that detect fraudulent activity 58% faster to limit your losses.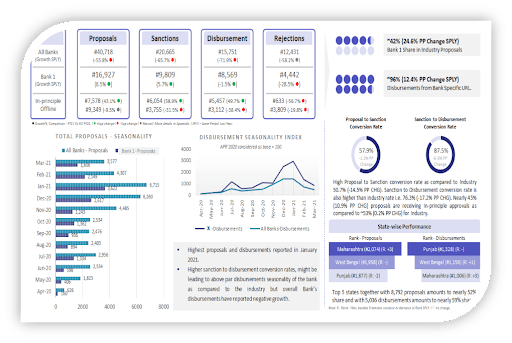 Customer story: Online PSB Loans
Online PSB Loans uses Tableau Embedded Analytics to support operational performance analysis at banks.
Read the story
With Tableau Embedded Analytics, we're able to provide banks with detailed and pointed insights that help them make decisions. For example, they may decide to replace an underperforming product or reassess its eligibility requirements.
Plug-and-play analytics
Jumpstart your analysis and realize business value faster with Tableau Accelerators: free turnkey dashboards that work with your existing data.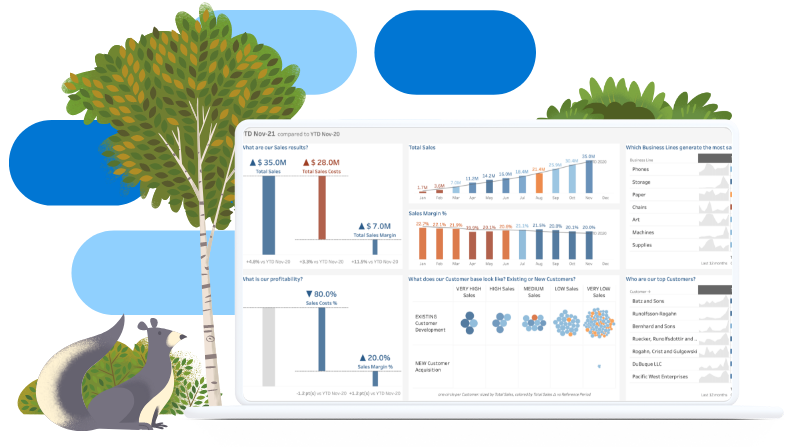 Seeing is believing
Uncover insights faster for hundreds of use cases across industries, departments, and enterprise applications.
These ready-to-use dashboards boost your productivity by tapping into the deep, functional, and industry expertise of the entire Tableau ecosystem–letting you harness the full power of your data.
Watch demo
Join the Tableau Office of Finance Community
Access virtual user groups, find answers, and meet other finance professionals who use Tableau.